You are here: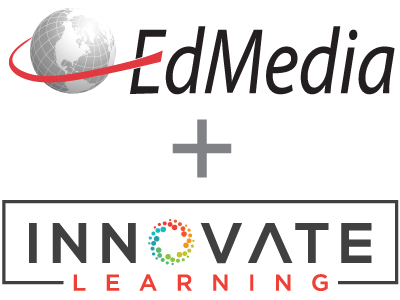 Allowing Students to Select Deliverables for Peer Review: Analysis of a Free-Selection Protocol
PROCEEDINGS
Pantelis Papadopoulos, Carnegie Mellon University in Qatar, Qatar ; Thomas Lagkas, University of Western Macedonia, Greece ; Stavros Demetriadis, Aristotle University of Thessaloniki, Greece ; Frank Fischer, Ludwig Maximilian's University, Germany
EdMedia + Innovate Learning, in Lisbon, Portugal ISBN 978-1-880094-89-1 Publisher: Association for the Advancement of Computing in Education (AACE), Waynesville, NC
Abstract
This study analyzes the benefits and limitations of a "free-selection" peer assignment protocol by comparing them to the widely implemented "assigned-pair" protocol. The primary motivation was to circumvent the issues that often appear to the instructors implementing peer review activities with pre-assigned groups, without posing additional workload to the instructor or diminishing the learning outcomes. In the study, 36 sophomore students in a Computer Networking course were randomly assigned into two conditions: 20 in Assigned-Pair, where the students worked in pre-defined dyad, and 17 in Free-Selection, where students were able to explore and select peer work for review. Result analysis showed a very strong tendency in favor of the Free-Selection students regarding both domain specific (conceptual) and domain-general (reviewing) knowledge.
Citation
Papadopoulos, P., Lagkas, T., Demetriadis, S. & Fischer, F. (2011). Allowing Students to Select Deliverables for Peer Review: Analysis of a Free-Selection Protocol. In T. Bastiaens & M. Ebner (Eds.), Proceedings of ED-MEDIA 2011--World Conference on Educational Multimedia, Hypermedia & Telecommunications (pp. 2249-2258). Lisbon, Portugal: Association for the Advancement of Computing in Education (AACE). Retrieved September 26, 2021 from https://www.learntechlib.org/primary/p/38172/.
References
View References & Citations Map
Anderson, N., & Shneiderman, B. (1977). Use of peer ratings in evaluating computer program quality. 15th
Crespo, R.M., Pardo, A., & Kloos, C.D. (2004). An Adaptive Strategy for Peer Review. Paper presented at
Falchikov, N. (2001). Learning together: Peer tutoring in higher education. London: Routledge Falmer.
Gendron, M., & Jarmoszko, A.T. (2003). Teaching data communications and networking to school of business undergraduates: A pedagogical framework for juxtaposing theory and practice. Informing Science IT Education
Gielen, S., Peeters, E., Dochy, F., Onghena, P., & Struyven, K. (2010). Improving the effectiveness of peer feedback for learning. Learning and Instruction, 20 (4), 304-315.
Liu, C.C., & Tsai, C.M. (2005). Peer assessment through web-based knowledge acquisition: tools to support
Martinez-Mones, A., Gomez-Sanchez, E., Dimitriadis, Y.A., Jorrin-Abellan, I.M., Rubia-Avi, B., & VegaGorgojo, G. (2005). Multiple Case Studies to Enhance Project-Based Learning in a Computer Architecture Course. IEEE Transactions on Education, 48 (3), 482-489.
McConnell, J. (2001). Active and cooperative learning. Analysis of Algorithms: An Active Learning Approach, Jones& Bartlett Pub.
Norris, M., & Pretty, S. (2000). Designing the Total Area Network. New York: Wiley.
Scardamalia, M., & Bereiter, C. (1994). Computer support for knowledge-building communities. The Journal of the Learning Sciences, 3 (3), 265-283.
Silva, E. & Moriera, D. (2003). WebCoM: a tool to use peer review to improve student interaction. J. Educ. Resour. Comput., 3 (1), 1-14.
Topping, K. (1998). Peer assessment between students in colleges and universities. Review of Educational Research, 68, 249-276.
Wolfe, W.J. (2004). Online student peer reviews. 5th conference on Information technology education 2004, 33-37, New York: ACM Press.
Ziu, E.Z.-F., Lin, S., Chiu, C.-H., & Yuan, S.-M. (2001). Web-based peer review: the learner as both adapter and reviewer. IEEE Transactions on Education, 44, 246-251.
These references have been extracted automatically and may have some errors. Signed in users can suggest corrections to these mistakes.
Suggest Corrections to References