You are here: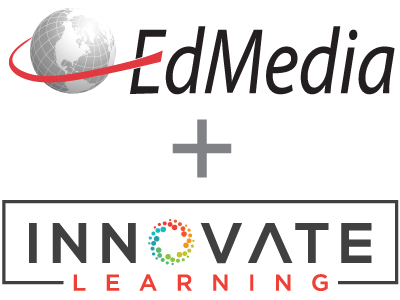 Learning in context: Moving courses from 2D Web-based materials to simulated 3D virtual-world environments
PROCEEDINGS
EdMedia + Innovate Learning, in Lisbon, Portugal ISBN 978-1-880094-89-1 Publisher: Association for the Advancement of Computing in Education (AACE), Waynesville, NC
Abstract
Abstract: Undergraduates in accounting courses need to develop skills in defining problems, gathering and evaluating information, and developing and implementing solutions, not simply using textbook case studies but in complex, real-world settings where context, interpretation, ambiguity and the need for collaboration are ever-present elements. It is well established that problem-based learning (PBL) models lead to a deeper and more effective approach to learning through active, team-based collaboration, and recent advances in simulated 3D virtual-world technologies such as Second LifeTM are providing new opportunities to further improve course delivery models. This paper outlines, analyses and discusses the upgrading of a traditional accounting course as staff seek to improve the learning experience of students by incorporating the use of simulated 3D virtual business environments into a revised delivery model that is suitable for both on-campus and distance education students.
Citation
Ellis, A. & Phillips, J. (2011). Learning in context: Moving courses from 2D Web-based materials to simulated 3D virtual-world environments. In T. Bastiaens & M. Ebner (Eds.), Proceedings of ED-MEDIA 2011--World Conference on Educational Multimedia, Hypermedia & Telecommunications (pp. 933-942). Lisbon, Portugal: Association for the Advancement of Computing in Education (AACE). Retrieved March 6, 2021 from https://www.learntechlib.org/primary/p/37983/.
Keywords
References
View References & Citations Map
Albion, P.R. (2007), ' Problem-based learning and educational technology: Exploring new horizons'. Paper presented at the 1st International Malaysian Educational Technology Convention, 2 – 5 November 2007, Johor Bahru, Malaysia.
Albion, P.R. & Gibson, I.W. (1998), Interactive multimedia and problem-based learning: Challenge for instructional design. In
Bignell, S. & Parson, V. (2010), Best Practices in Virtual Worlds Teaching: A guide to using problem-based learning in Second Life, Educational Academy Psychology Network, http://previewpsych.org/BPD2.0.pdf. Brookfield, S. (1986), Understanding and facilitating adult learning, San Francisco, CA: Jossey-Bass.
Bruner, J. (1966), Toward a theory of instruction. Cambridge, MA: Harvard University Press.
Cameron, T., Barrows, H.S. & Crooks, S.M. (1999), ' Distributed problem-based learning at Southern Illinois University School of Medicine'. Paper presented at the Computer Supported Collaborative Learning Conference, December 12 – 15, Stanford University, Palo Alto, CA.
Chickering, A.W. & Gamson, Z.F. (1987), Seven principles for good practice in undergraduate education, AAHE Bulletin, 39(7), 3 – 7.
Childress, M.D. & Braswell, R. (2006), Using massively multiplayer online role-playing games for online learning, Distance Education, 27(2), 187 – 196.
Duffy, T.M. & Jonassen, D. (Eds) (1992), Constructivism and the technology of instruction: A conversation. Hillsdale, NJ: Lawrence Erlbaum Associates.
Ellis, A., Hassett, A. & Rowe, S. (2009), Designing an educational sim environment: Critical success factors. In Same places, different spaces, Auckland, NZ: ASCILITE. Http://www.ascilite.org.au/conferences/auckland09/procs/ellis.pdf. Ellis, A., Jacobson, N. & Rowe, S. (2010), The management and security of virtual world university campuses and teaching
Jonassen, D. (1994), Thinking technology: Toward a constructivist design model, Educational Technology, April, 34– 37.
Knowles, M.S. (1970), The modern practice of adult education: Andragogy versus pedagogy, New York, NY: Association Press.
Mathews, R.L. (1990), Accounting in Higher Education: Report of the Review of the Accounting Discipline in Higher Education, Volume 1, Department of Employment, Education and Training, Canberra: Australian Government Publishing Service.
Molka-Danielsen, J. & Deutschmann, M. (2009), Learning and Teaching in the Virtual World of Second Life, Trondheim, Norway: Tapir Press.
Piaget, J. (1972), Psychology and epistemology: Towards a theory of knowledge, Harmondsworth, UK: Penguin.
Second Life (2010), Wikipedia http://en.wikipedia.org/wiki/Second_Life.
Vygotsky, L.S. (1978), Mind in society: The development of higher mental processes. Cambridge, MA: Harvard University Press.-942 DASHDASH
These references have been extracted automatically and may have some errors. Signed in users can suggest corrections to these mistakes.
Suggest Corrections to References