You are here: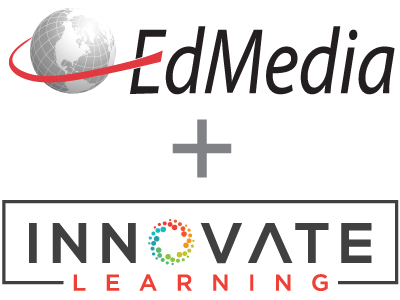 Prototype Development in Mobile-Learning Design Research
PROCEEDINGS
Alan Foley, Heng Luo, Syracuse University, United States
EdMedia + Innovate Learning, in Lisbon, Portugal ISBN 978-1-880094-89-1 Publisher: Association for the Advancement of Computing in Education (AACE), Waynesville, NC
Abstract
This paper presents results and findings on prototype development in design-based research projects. In this project, a prototype was developed as a design and strategy in the development of a mobile learning application. This project is the first stage in a larger research and development project on mobile learning design and represents stages of a design-based research process developing a mobile app. This paper outlines challenges in developing prototypes for mobile app development and explains how a web-based prototype addresses these challenges and can assist designers in both the design and testing process.
Citation
Foley, A. & Luo, H. (2011). Prototype Development in Mobile-Learning Design Research. In T. Bastiaens & M. Ebner (Eds.), Proceedings of ED-MEDIA 2011--World Conference on Educational Multimedia, Hypermedia & Telecommunications (pp. 376-383). Lisbon, Portugal: Association for the Advancement of Computing in Education (AACE). Retrieved May 15, 2021 from https://www.learntechlib.org/primary/p/37894/.
References
View References & Citations Map
Anderson, P. (2006). The future of human-computer interaction. In A. Pinder (Ed.), Emerging technologies for learning (pp. 2431).
Chun, D., & Tsui, E. (2010). A reflection of the state of mobile learning in Asia and a conceptual framework. Paper presented at IADIS International Conference Mobile Learning 2010, Porto, Portugal.
Cobb, P., Confrey, J., diSessa, A., Lehrer, R., & Schauble, L. (2003). Design experiments in educational research. Educational Researcher, 32(1), 9– 13.
Collins, A. (1992). Towards a design science of education. In E. Scanlon& T.O' Shea (Eds.), New directions in educational technology (pp. 15 – 22). Berlin: Springer.
Collins, A. (1999). The changing infrastructure of education research. In E. Lagemann & L. Shulman (Eds.), Issues in education research (pp. 289–298). San Francisco: Jossey-Bass.
Design-Based Research Collective. (2003). Design based research: An emerging paradigm for educational inquiry. Educational Researcher, 32(1), 5– 8.
Edelson, D.C. (2002). Design research: What we learn when we engage in design. Journal of the Learning Sciences, 11(1), 105 – 121.
Jones, T.S., & Richey, R.C. (2000) Rapid prototyping methodology in action: A developmental study. Educational Technology and Development, 48(2), 63-80.
Lave, J. And Wenger, E. (1991). Situated learning: legitimate peripheral participation. New York: Cambridge University Press.
Law, M.P., Okey, J.R., & Carter, B.J. (1995). Developing electronic performance support systems for professions. In M.R. Simonson& M. Anderson (Eds.) 17th Annual Proceedings of Selected Research and Development Presentations at the 1995 National Convention of the Association for Educational Communications and Technology (pp. 309-315). Ames,
Perie, M., and Moran, R. (2005). NAEP 2004 Trends in Academic Progress: Three Decades of Student Performance in Reading and Mathematics (NCES 2005-464). U.S. Department of Education, Institute of Education Sciences, National Center for Education Statistics. Washington, DC: Government Printing Office.
Reigeluth, C.M., & Frick, T.W. (1999). Formative research: A methodology for creating and improving design theories. In C.M. Reigeluth (Ed.), Instructional-design theories and models (Vol. II, pp. 633 – 651). Mahwah, NJ: Lawrence Erlbaum.
Reeves, T.C. (2006). Design research from a technology perspective.. In: van den Akker, J., Gravemeijer, K, McKenney, S. & Nieveen, N. (Eds). (2006). Educational design research. London: Routledge, 52-66.
Richey, R.C., Klein, J.D., & Nelson, W.A. (2003). Development research: Studies of instructional design and development. In
Tessmer, M. (1993). Planning and conducting formative evaluations. London: Kogan Page.
Tripp, S.D. & Bichelmeyer, B.A. (1990). Rapid Prototyping: An Alternative Instructional Design Strategy. Educational Technology Research& Development, 38(1), pp. 31-44.
Van den Akker, J. (1999). Principles and methods of development research. In J. Van den Akker, N. Nieveen, R.M. Branch, K.L.
Whitten, J.L., Bentley, L.D., & Barlow, V.M. (1989). Systems analysis& Design methods (2nd ed.). Homewood, IL: Irwin.
Wilson, B.G., Jonassen, D.H., & Cole, P. (1993). Cognitive approaches to instructional design. In G.M. Piskurich (Ed.), The ASTD handbook of instructional technology (pp. 21.1-21.22). New York: McGraw-Hill.
Wang, F., & Hannafin, M.J. (2005). Design-based research and technology-enhanced learning environments. Educational Technology Research and Development, 53(4), 5-23.
These references have been extracted automatically and may have some errors. Signed in users can suggest corrections to these mistakes.
Suggest Corrections to References