You are here: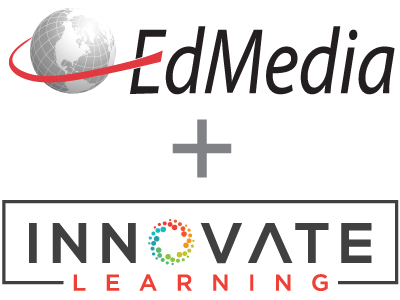 University professors in face to face and mixed courses: Conceptions of teaching
PROCEEDINGS
EdMedia + Innovate Learning, in Toronto, Canada ISBN 978-1-880094-81-5 Publisher: Association for the Advancement of Computing in Education (AACE), Waynesville, NC
Abstract
Student-centered education and the incorporation of new information and communication technologies are currently relevant. Implementing these two aspects requires a professor whose conception of teaching match this goal, as these ideas could make the process easier or more difficult. The objective of this qualitative study was to detect and analyze university professors' conceptions of face-to-face, mixed, and online teaching. An open-ended questionnaire about their conceptions about teaching modalities was answered by 18 professors; their answers were reviewed through content analysis. Results show face-to-face professors have a negative conception of online teaching, a conception of mixed teaching as distancing professors and students, and a conception of face-to-face teaching as enriching. Professors of mixed sources have positive and different conceptions of the three modalities.
Citation
Padilla Montemayor, V.M., Rodríguez Nieto, M.C. & Peña Moreno, J.A. (2010). University professors in face to face and mixed courses: Conceptions of teaching. In J. Herrington & C. Montgomerie (Eds.), Proceedings of ED-MEDIA 2010--World Conference on Educational Multimedia, Hypermedia & Telecommunications (pp. 2865-2872). Toronto, Canada: Association for the Advancement of Computing in Education (AACE). Retrieved August 10, 2020 from https://www.learntechlib.org/primary/p/35047/.
Keywords
References
View References & Citations Map
ANUIES (1999). La Educació n Superior en el Siglo XXI. Lí neas estratégicas de desarrollo. Una propuesta de la ANUIES. Documento aprobado en la XXX Sesió n Ordinaria de la Asamblea General de la ANUIES. Universidad Veracruzana e Instituto Tecnológico de Veracruz, México.
Bain, J. & McNaught, C. (1996). Academics' educational conceptions and the design and impact of computer software in higher education. In McBeath C. & Atkinson R. (Eds), Proceedings of the Third International Interactive Multimedia Symposium (pp. 56-59). Western Australia: Perth, viewed 19 October 2008,
Biggs, J.B. (2003). Teaching for Quality Learning at Universit. Buckingham: Open University Press Press/Society for Research into Higher Education. (Second edition).
Biggs, J.B. & Moore, P.J. (1993). The process of learning. New York: Prentice Hall.
Brew, A. (2001). Conceptions of research: a phenomenographic study. Studies in Higher Education, 26(3), 271-285.
Ellis, R.A., Steed, A.F. & Applebee, A.C. (2006). Teacher conceptions of blended learning, blended teaching and associations with approaches to design. Australasian Journal of Educational Technology, 22(3), 312-335.
Fodor, J.A. (1998). Concepts: Where cognitive science went wrong. Oxford: Clarendon Press.
Gao, L. & Watkins, D.A. (2002). Conceptions of teaching held by school science teachers in P.R. China: identification and cross cultural comparisons. International Journal of Science Education, 24(1), 61-79.
Garnham, C. & Kaleta, R. (2002). Introducction to Hybrid Courses. Teaching with Technology Today, 8(2), viewed 26 May 2009, http://www.uwsa.edu/ttt/articles/garnham.htm.
Gow, L. & Kember, D. (1993). Conceptions of teaching and their relationship to student learning. British Journal of Educational Psychology, 63, 20-33.
Ho, A, Watkins, D. & Kelly, M. (2001). The Conceptual Change Approach to Improving Teaching and Learning: An evaluation of a Hong Kong staff development programme. Higher Education, 42(2), 143-169.
Kember, D. (1997). A reconceptualisation of the research into academics' conceptions of teaching. Learning and Instruction, 7(3), 255-275.
Kember, D. & Kwan, K.P. (2000). Lecturers' approaches to teaching and their relationship to conceptions of good teaching. Instructional Science, 28(5), 469-490.
Laurillard, D. (2002). Rethinking University Teaching, 2nd edn, London: Routledge.
Laster, S., Otte, G., Picciano, A.G. & Sorg, S. (2005). Redefining blended learning. Presentation at the Sloan-C. Workshop on Blended Learning, Chicago, IL.
Marton, F. (1981). Phenomenography-Describing conceptions of the world around us. Instructional Science, 10, 177-200.
Marton, F. & Booth, S. (1997). Learning and awareness. Mahwah, New Jersey: Laurence Erlbaum.
Prosser, M. & Trigwell, K. (1999). Understanding Learning and Teaching: The experience in higher education. Buckingham: SRHE and Open University Press.
Purdie, N. (1995). What do students think learning is and how do they do it? Across cultural comparison, SET: Research information for teachers, 2, l-4.
Ramsden, P. (1994). Using research on student learning to enhance educational quality. In Gibbs G. (Ed.), Improving Student Learning-Theory and Practice. Oxford: Oxford Centre for Staff Development. Viewed 20 March 2009, http://www.londonmet.ac.uk/deliberations/ocsld-publications/isltp-ramsden.cfm Samuelowicz, K. & Bain, J.D. (2001). Revisiting academics' beliefs about teaching and learning. Higher Education, 41, 299-325.
Simonson, M. & Maushak, N. (2001). Instructional technology and attitude change. In Jonassen D.H. (Ed.), Handbook of research for educational communications and technology (pp. 984-1016). Mahwah, NJ:
Trigwell, K. & Prosser, M. (1996). Changing to approaches to teaching: A relational perspective. Studies in Higher Education, 21, 275-284.
Trigwell, K., Prosser, M. & Taylor, P. (1994). Qualitative differences in approaches to teaching first year university science. Higher Education, 27, 75-84.
Vermunt, J.D. & Verschaffel, L. (2000), Porcess-oriented teaching. In Simons P.R.J., Linden J. Vander& Duffy T. (Eds.), New Learning (pp. 209-225). Dordrech: Kluwer Academic Publisher.
These references have been extracted automatically and may have some errors. Signed in users can suggest corrections to these mistakes.
Suggest Corrections to References