You are here: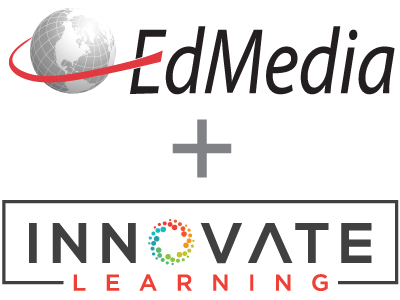 Collaboration in a Team of Facilitators in a Mixed Course: A Case Study
PROCEEDINGS
EdMedia + Innovate Learning, in Toronto, Canada ISBN 978-1-880094-81-5 Publisher: Association for the Advancement of Computing in Education (AACE), Waynesville, NC
Abstract
Universities frequently become web-integrated through mixed courses that are supported by teams of facilitators. The current study aims to analyze the interaction between facilitator teams. A team of facilitators, consisting of a professor and two students that had previously taken the course, participated. Emails sent during the mixed course were checked with a content analysis. The messages were grouped in the following categories: cognitive-instructional, affectivity and others. Most messages were in the category of affectivity, followed by cognitive-instructional, and then by others. The team of facilitators interacted collaboratively, discussing and negotiating different opinions and meaning to build fundaments and common agreements on the way of guiding students in the course. Due to the few studies on this subject and the increase of mixed courses with facilitator teams, we suggest to study this further and to share the results.
Citation
Rodríguez Nieto, M.C. & Padilla Montemayor, V.M. (2010). Collaboration in a Team of Facilitators in a Mixed Course: A Case Study. In J. Herrington & C. Montgomerie (Eds.), Proceedings of ED-MEDIA 2010--World Conference on Educational Multimedia, Hypermedia & Telecommunications (pp. 2553-2559). Toronto, Canada: Association for the Advancement of Computing in Education (AACE). Retrieved September 26, 2021 from https://www.learntechlib.org/primary/p/34996/.
References
View References & Citations Map
Andriessen, J. & Sandberg, J. (1999). Where is education heading and how about AI? International Journal of Artificial Intelligence in Education, 10, 130-150.
Ambrose, L. (2001). Learning Online Facilitation Online, Moving Online. Conference II, 2-4. September, Gold Coast, Australia. Recuperado el 20 de marzo de 2005 de: http://flexiblelearning.net.au/leaders/fl_leaders/fll00/lyn_ambrose.htm
Baker, M., Hansen, T., Joiner, R. & Traum, D. (1999). The role of grounding in collaborative learning tasks. In Dillenbourg P. (Ed.). Collaborative learning. Cognitive and computational approaches (pp. 31-63).
Berge, Z.L. & Collins, M.P. (2000). Perceptions of e-moderators about their roles and functions in moderating electronic mailing lists. Distance Education: An International Journal, 21(1), 81-100.
Blank, M. & Boyle, C. (2009). The Saga of Two Professors Co-Teaching a Blended Course. Journal of the Research Center for Education Technology, 5(1), 22-33. Recuperado el 14 de mayo de 2009 de: http://www.rcetj.org/?type=art & Id=91843 &.
Collison, G, Erlbaum, B, Haavind, S. & Tinker, R. (eds) (2000). Facilitating On-line Learning: Effective Strategies for Moderators, Atwood Publishing, Madison.
Coghlan, M. (2001). EModeration-Managing a New Language? Paper presented at NET*Working 2001. Conference. Recuperado el 8 de septiembre de 2008 de: http://www.chariot.net.au/~michaelc/nw2001/emod_newlang.htm
Daniel, B. (2003). Social Capital in Virtual Learning Communities and Distributed Communities of Practices. Canadian Journal of Learning and Technology, 29(3), 113-139.
Daweti, A.M. (2005). Tutoring in Open and Distance Learning. Commonwealth of Learning, 2005.Recueprado el 13 de abril de 2009 de: www.col.org
De Cicco, E. (2002). The Role of the Facilitator Within Online Discussion Groups-A Case Study, Global Summit Conference, Adelaide. Recuperado el 16 agosto de 2009 de. Http://globalsummit.educationau.edu.au/globalsummit/papers/ecicco.htm
Dillenbourg, P. (1999). Introduction: What do you mean by "collaborative learning"? In Dillenbourg P. (Ed.). Collaborative learning. Cognitive and computational approaches (pp. 1-19). Advances in Learning and
Goodyar, P. (2001). Effective Networked learning in higher education: notes and guidelines. Networked Learning in Higher Education Proyect (JCALT), Volume 3 of the Final Report to JCALT. Janury 31st 2001. Centre for Studies in Advances Learning Technology. Lancaster University. Recuperado el 23 de Julio de 2009 de: http://csalt.lancs.ac.uk/jisc/guidelines_final.doc. Greener, S.L. (2008). Self-aware and Self-directed: Student Conceptions of Blended Learning. Journal Online Learning
Kempe, A (2001). Putting the Teacher Online-TEC's Learn scope Project, paper presented at NET*Working 2001 Conference. Recuperado el 5 de abril de 2009 de: http://flexiblelearning.net.au/nw2001/01_attending/papers/4_6Kempe.doc. Kreijns, K., Krischner, P.A. & Jochems, W. (2003). Identifying the pitfalls for social interaction in computersupported collaborative learning environments: a review of the research. Computers in Human Behavior, 19 (3), 335-353.
Laurillard, D. (2002). Rethinking University Teaching (2nd Ed.) London: Routledge
Littleton, K. & Hakkinen, K.P. (1999). Learning together: understanding the processes of computer-based collaborative learning. In Dillenbourgh P. (Ed). Collaborative Learning: cognitive and computational approaches (pp 20-31). Pergamon, Elsevier Science.
Miles, M. & Huberman, M. (1994). Qualitative data analysis: An expanded sourcebook (2nd Ed.). Thousand Oaks, CA: Sage.
Parks Daloz, L.A. (1990). Mentorship. In Galbraith M.W. (Ed.), Adult learning methods: A guide for effective instruction (pp. 205-224). Malabar, FL: Krieger Publishing Company.
Sherry, L. & Tavalin, F. (2000, April). Good online conversation: Building on research to inform WEB Project practice. Roundtable presented at AERA 2000, New Orleans.
Steeples, C., Goodyear, P. & Mellar, H. (1994). Flexible Learning in Higher Education: The use of ComputerMediated Communications. Computers in Education, 22(1/2), 83-90.
Teddlie, C. & Tashakkori, A. (Eds.) (2003). Handbook on mixed methods in the behavioral and social sciences. Thousand Oaks, CA: Sage Publications.
These references have been extracted automatically and may have some errors. Signed in users can suggest corrections to these mistakes.
Suggest Corrections to References