You are here:
The Voice of Learners to Understand ICTs Usages in Learning Experiences: a Quanti-qualitative Research Project in Ticino (Switzerland)
PROCEEDINGS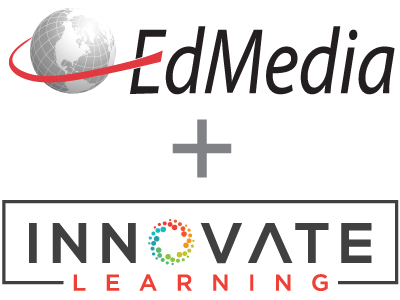 EdMedia + Innovate Learning, in Toronto, Canada ISBN 978-1-880094-81-5 Publisher: Association for the Advancement of Computing in Education (AACE), Waynesville, NC
Abstract
The paper addresses the famous (and perhaps overworked) "digital natives" or "Gen Y" theme with an empirical approach. Moving from a survey on the literature on the topic, showing the implications – practically - in instructional design field and – theoretically – in pedagogy and referring to the main critical voices, the need to observe the problem in depth, overcoming a "global" point of view and adopting a localized-contextualized perspective is argued. Then is presented the research project "Learners' voices @ USI-SUPSI", a study set to observe the reality of university students in the Italian speaking part of Switzerland and meant to observe what are the cultural and educative impacts of new technologies in learning experiences. Results show that a monolithic generation of "digitalized learners" does not exist and that – even if age matters – there is a stronger dependence on variables such as learning culture, task-needs, individual skills/predispositions, personal behaviors, and training experience.
Citation
Rapetti, E., Ciannamea, S., Cantoni, L. & Tardini, S. (2010). The Voice of Learners to Understand ICTs Usages in Learning Experiences: a Quanti-qualitative Research Project in Ticino (Switzerland). In J. Herrington & C. Montgomerie (Eds.), Proceedings of ED-MEDIA 2010--World Conference on Educational Multimedia, Hypermedia & Telecommunications (pp. 2527-2536). Toronto, Canada: Association for the Advancement of Computing in Education (AACE). Retrieved April 25, 2019 from https://www.learntechlib.org/primary/p/34993/.
View References & Citations Map
References
Bennet, S., Maton, K., Kervin, L. (2008), " The' digital natives' debate: a critical review of the evidence" in British Journal of Educational Technology, volume 39, issue 5, pp. 775-786
Beck, J.C. & Wade, M. (2006), The Kids are Alright: How the Gamer Generation is Changing the Workplace, Imprint, Harvard
Berkman Center for Internet and Society at Harvard University (2008), Digital natives,In internet: http://cyber.law.harvard.edu/research/digitalnatives#.
Buckingham, D. (2007), Digital generations: children, young people, and the new media, Lawrence Erlbaum Associates, Mahwah (N.J.)
Cantoni, L., Rapetti, E. & Tardini, S. (2010), " Generation Y between myth and reality" in (ed.) Salvetti, F., Glocal Working, FrancoAngeli, Milano (forthcoming).
De Kerchove D. (2003), La conquista del tempo, Editori Riuniti, Roma
Erickson, T. (2009), Gen Y in the workforce, How I learned to love millennials (and stop worrying about what they were doing with their iPhones), Harvard Business Review, [Reprint Code: R0902B ]
Gabirout, A. (2009), " Intelligente et ouverte sur le monde, la generation Y fuit la longue durée ", in HR Today, Le journal suisse des ressources humaines, nr.2 – April 2009, pp. 14-17.
Hirumi, A. (2009). A framework for analyzing and designing e-learning interactions. In C. Juwah (ed.). Interactivity and Interactions in Distance and Online Education. London, UK. Kogan Page.
Howe, N. & Strauss, W. (2000), Millennials Rising: The Next Great Generation. New York: Vintage Original.-2535-JISC consortium (2009) The learners' voices project outcomes. In Internet: http://www.jisc.ac.uk/whatwedo/programmes/elearningpedagogy/learneroutcomes/learnervoices Jukes, J. & Dosaj, A. (February 2003) Digital tool for digital kids– the disconnect, The InfoSavvy Group. In
McLuhan, M. (1967) The Medium is the Massage: An Inventory of Effects, Random House, Toronto
Numediabios Project (2009) Research final report. In Internet http://www.numediabios.eu/wpcontent/uploads/2008/10/snack_culture.pdf
Oblinger, D. & Oblinger, J. (2005) " Is It Age or IT: First Steps Toward Understanding the Net Generation" In: Oblinger, Diana G./Oblinger, James L. (Eds), Educating the Net Generation, Educause. In internet: http://www.educause.edu/educatingthenetgen.
Palfrey, J., Gasser, U. (2008). Born digital: understanding the first generation of digital natives, New York: Basic Pedrò , F. (2006), The New Millennium Learners. Challenging our views on ICT and learning, OECD-CERI background paper
Pletka, B. (2007), Educating the net generation: how to engage students in the 21st century, Santa Monica Press, Santa Monica
Prensky, M. (2001), Digital Natives, Digital Immigrants, Part II: Do They Really Think Differently? On the Horizon, 9(6), 15-24.
Prensky, M. (2006), "Don ' t bother me Mom, I ' mlearning!" : how computer and videogames are preparing your kids for twenty-first century success and how you can help, St. Paul, Minn. : Paragon House.
Rapetti, E. & Cantoni, L. (2009), Nativi digitali e apprendimento con le ICT. La ricerca GenY@work in Ticino, Svizzera, Siel conference proceedings, Salerno (forthcoming)
Rivoltella P.C. (2006), Screen generation, Gli adolescenti e le prospettive dell'educazione nell'età digitali,Milano: Vita & Pensiero
Rossi, L., Stefanelli, M. (2009), " The empirical research on generational experiences", in Stefanelli, M. (Ed.), Media+Generations. Summary Report, 2009, Milano, Vita & Pensiero. In Internet: http://mediageneration.files.wordpress.com/2009/09/mediagen_v8_hr.pdf Schulmeister R. (2008a), Gibt es eine »NetGeneration«? (version 2.0), Hamburg. In internet: http://www.zhw.uni-hamburg.de/uploads/schulmeister-net-generation_v2.pdf.
Sellen, A., Rogers, Y., Harper, R. & Rodden T. (2009) " Reflecting human values in the digital age" in Communication of the ACM, Vol.52, Nr. 3, The Association for Computing Machinery, New York
Sonntag, K., Stegmaier, R., Schaper, N., Friebe, J. (2004), " Dem Lernen auf der Spur: Operationalisierung von Lernkultur " in Unterrichtswissenschaft, Vol. 32, No. 2, pp. 104 – 127
Strauss, W. & Howe, N. (1991), Generations: the history of America's future, 1584 to 2069, New York: Quill TALL-Technology-Assisted Lifelong Learning (University of Oxford), (September 2009), Not' Natives' & ' Immigrants' but' Visitors' & ' Residents', In internet http://tallblog.conted.ox.ac.uk/index.php/2008/07/23/notnatives-immigrants-but-visitors-residents
Tapscott, D. (1997), Growing Up Digital: The Rise of the Net Generation, New York: McGraw-Hill U.S. Department od Education: National Education Technology Plan 2004 (2004), Toward A New Golden Age In American Education. How the Internet, the Law and Today' s Students are Revolutionizing Expectations. In internet: http://www.NationalEdTechPlan.org.
Wilson, M. & Gerber, L. (2008), " How Generational Theory Can Improve Teaching: Strategies for Working with the «Millennials»", in Currents in Teaching and Learning, Vol.1 No. 1. In Internet dei media All the online references have been checked the 15th December 2009.
These references have been extracted automatically and may have some errors. If you see a mistake in the references above, please contact info@learntechlib.org.