You are here: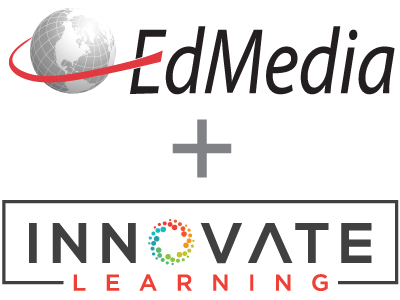 University Teachers' Perceptions and Use of ICT – Match or Mismatch?
PROCEEDINGS
Hwee Hoon Lee, Nanyang Technological University, Singapore
EdMedia + Innovate Learning, in Toronto, Canada ISBN 978-1-880094-81-5 Publisher: Association for the Advancement of Computing in Education (AACE), Waynesville, NC
Abstract
Research on teaching with ICT has shown that teacher beliefs about ICT affect teaching practice and that it is important to consider the interactions between teachers' perceptions of ICT and their pedagogy. A study conducted at a university in Singapore examined engineering and non-engineering teachers' perceptions of ICT (mainly Blackboard) and how their perceptions affect their teaching using technology. It was found that teachers perceived ICT as a container, place and tool, but that these perceptions did not fully correspond to their beliefs about teaching and learning. Also explored in the study were the tensions apparent between teachers' perceptions and use of ICT in teaching.
Citation
Lee, H.H. (2010). University Teachers' Perceptions and Use of ICT – Match or Mismatch?. In J. Herrington & C. Montgomerie (Eds.), Proceedings of ED-MEDIA 2010--World Conference on Educational Multimedia, Hypermedia & Telecommunications (pp. 2443-2450). Toronto, Canada: Association for the Advancement of Computing in Education (AACE). Retrieved June 17, 2019 from https://www.learntechlib.org/primary/p/34981/.
References
View References & Citations Map
Brennan, R. (2000) Implications of online delivery for teaching and learning in education and training, NET*Working 2000, Australia: Framework for National Collaboration in Flexible Learning in VET 2000-2004 (http://nw2000.flexiblelearning.net.au/talkback/p27.htm) Online accessed 10 December 2005.
Czerniewicz, L., Ravjee, N. And Mlitwa, N. (2007) Information and Communication Technologies (ICTs) and South African Higher Education: Understanding/s (of) the Landscape, Review of Higher Education in South Africa, Council on Higher Education, pp.1-23 (http://www.che.ac.za/documents/d000146/6-Review_HE_SA_2007.pdf) Online accessed 01 December 2008.
Felix, U. (2002) The web as a vehicle for constructivist approaches in language teaching, ReCALL, 14(1), 2-15.
Fisher, T., Higgins, C. And Loveless, A. (2006), Report 14: Teachers' Learning with Digital Technologies: A Review
Harris, J.B., Mishra, P. And Koehler, M.J. (2007), Teachers' Technological Pedagogical Content Knowledge: Curriculum-Based Technology Integration Reframed, American Educational Research Association Conference (AERA), Chicago, Illinois, April 2007 (http://mkoehler.educ.msu.edu/OtherPages/Koehler_Pubs/TECH_BY_DESIGN/AERA_2007/AERA2007_HarrisMi ShraKoehler.pdf) Online accessed 15 August, 2008.
Hughes, R. (2003) A strategy to increase participation in online classes, paper presented at the 16th ODLAA Biennial Forum, Canberra Institute of Technology and the National Convention Centre, Canberra, October 2003 (http://www.odlaa.org/publications/2003Proceedings/pdfs/hughes.pdf#search='Hughes%2C%20Raechel) Online
Lakoff, G. And Johnson, M. (1980) Metaphors We Live By, Chicago and London: The University of Chicago Press.
Loveless, A.M. (2003) The interaction between primary teachers' perceptions of ICT and their pedagogy, Education and Information Technologies, 8(4), 313-326.
McCormick, R. And Scrimshaw, P. (2001) Information and communications technology, knowledge and pedagogy, Education, Communication and Information, 1(1), pp.37-57.
Mehra, P. And Mital, M. (2007) Integrating technology into the teaching-learning transaction: pedagogical and technological perceptions of management faculty, International Journal of Education and Development using Information and
Pulkkinen, J. (2003) Metaphorical concepts defining the ontology of ICT integration in education, The Paradigms of e-Education: An Analysis of the Communication Structures in the Research on Information and Communication Technology Integration in Education in the Years 2000-20001, Doctoral thesis, Faculty of Education, University of Oulu (http://herkules.oulu.fi/isbn9514272463/html/x1121.html) Online accessed 6 November 2008.
Rees, R. (2002) Second year teacher candidates reflect on information technology in Ontario secondary schools: how it is being used and the challenges it presents, Journal of Information Technology for Teacher Education, 11(2), 143-160.
Selwood, I. And Pilkington, R. (2005) Teacher workload: using ICT to release time to teach, Educational Review, 57(2), 163-174.
Shulman, L.S. (1999) Knowledge and teaching: foundations of the new reform, in Leach, J. And Moon, B. (eds.), Learners and Pedagogy, London: Paul Chapman Publishing in association with The Open University.
Swan, K. (2004) Relationships between interactions and learning in online environments, The Sloan Consortium(http://www.aln.org/publications/books/interactions.pdf#search='Relationships%20between%20interactions%20and %20learning%20in%20online%20environments) Online accessed 11 August 2006.
2006.Watson, D.M. (2001) Pedagogy before technology: re-thinking the relationship between ICT and teaching, Education and Information Technologies, 6(4), 251-266.
Webb, M. And Cox, M. (2004) A review of pedagogy related to information and communications technology, Technology, Pedagogy and Education, 13(3), 235-285.
Wilson, B.G. (2005) Theory and method as tools: reflections on research on the pedagogical uses of ICT in education, Computers in Human Behavior, 21, 541-546.
These references have been extracted automatically and may have some errors. Signed in users can suggest corrections to these mistakes.
Suggest Corrections to References