You are here:
Digital Ink-Based Engaged Learning
PROCEEDINGS
Xiongyi Liu, Cleveland State University, United States ; Lan Li, Bowling Green State University, United States ; Selma Vonderwell, Cleveland State University, United States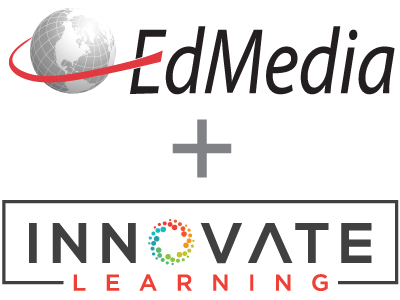 EdMedia + Innovate Learning, in Toronto, Canada ISBN 978-1-880094-81-5 Publisher: Association for the Advancement of Computing in Education (AACE), Waynesville, NC
Abstract
In the present study, an innovative teaching strategy utilizing digital ink-based technology was implemented in an undergraduate course as an alternative to the widely available PowerPoint presentation. Effectiveness of such an instructional innovation was investigated. Results indicated more engaged learning among the students. The instructor played an important role in incorporating pedagogies such as feedback, notetaking, and collaborative learning in the implementation of ink-based technology.
Citation
Liu, X., Li, L. & Vonderwell, S. (2010). Digital Ink-Based Engaged Learning. In J. Herrington & C. Montgomerie (Eds.), Proceedings of ED-MEDIA 2010--World Conference on Educational Multimedia, Hypermedia & Telecommunications (pp. 2031-2039). Toronto, Canada: Association for the Advancement of Computing in Education (AACE). Retrieved April 22, 2019 from https://www.learntechlib.org/primary/p/34919/.
View References & Citations Map
References
Bartsch, R.A., & Cobern, K.M. (2003). Effectiveness of PowerPoint presentations in lectures. Computer& Education, 41(1), 77-86.
Briggs, L. (2006, March). Interactivity in class engages students, Campus Technology. Retrieved from http://campustechnology.com/news_article.asp?id=18105 & Typeid=156
Gagné, R.M. (1985). The conditions of learning and theory of instruction (4th ed.). New York: Holt, Rinehart& Winston.
James, T., Hill, J., Cone, C., & Latimer, S. (2006). One university' s experience with pen-enabled technologies. In D.A. Berque, J. Prey, & R.H. Reed (eds.), The impact of Tablet PCs
Kiewra, K.A. (1987). Notetaking and review: The research and its implications. Journal of Instructional Science, 16, 233-249.
Kiewra, K.A., Benton, S.L., Kim, S., & Risch, N., & Christensen, M. (1995). Effects of notetaking format and study technique on recall and relational performance. Contemporary Educational Psychology, 20, 172-187.
McDonald, K. (2004). PowerPoint in the classroom: Examining PowerPointlessness. Cell Biol Educ, 3(3), 160-161
Merrill, M.D. (1983). Component Display Theory. In C.M. Reigeluth (Ed), Instructional-design theories and models: An overview of their current status (pp.279-333). Hillsdael, NJ:
Pashler, H., Cepeda, N.J., & Wixted, J.T., & Rohrer, D. (2005). When does feedback facilitate learning of words? Journal of Experimental Psychology: Learning, Memory, and Cognition, 31(1), 3-8.
Piolat, A., Olive, T., & Kellogg R.T. (2004). Cognitive effort of notetaking. Applied Cognitive Psychology, 18, 1-22.
Titsworth, B.S. (2001). The effects of teacher immediacy, use of organizational lecture cues, and students' notetaking on cognitive learning. Communication Education, 50(4), 283-297.
Webb, N., Nemer, K., Chizhik, A., & Sugrue, B. (1998). Equity Issues in Collaborative Group Assessment: Group Composition and Performance. American Educational Research Journal, 35(4), 607-651.
These references have been extracted automatically and may have some errors. If you see a mistake in the references above, please contact info@learntechlib.org.