You are here: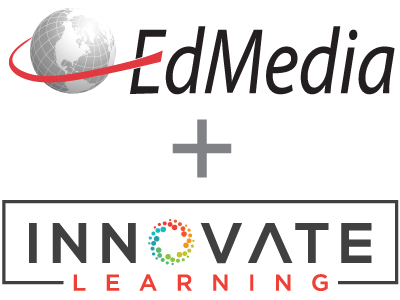 E-portfolio Use in an Undergraduate Nursing Course
PROCEEDINGS
EdMedia + Innovate Learning, in Toronto, Canada ISBN 978-1-880094-81-5 Publisher: Association for the Advancement of Computing in Education (AACE), Waynesville, NC
Abstract
Abstract: This paper presents a case study on the second implementation of an e-portfolio in an undergraduate nursing course and considers the e-portfolio implementation in light of Gartner's Hype Cycle (Fenn, Raskino, & Gammage, 2009). The e-portfolio was developed as a means for students to maintain their clinical placement documents in a single location and in a consistent manner. The e-portfolio was also introduced to enable educators to provide students with timely feedback on their clinical progress. Upon completing their placements, students were invited to complete an anonymous survey using a 5-point Likert scale together with free text response questions. These findings were supplemented with informal feedback from educators; both students and educators were disillusioned. Results showed that whilst there were some advantages to using the e-portfolio, overall users did not perceive there to be sufficient benefits to warrant continued use.
Citation
Honey, M., Doherty, I., Marshall, D. & McIlwain, K. (2010). E-portfolio Use in an Undergraduate Nursing Course. In J. Herrington & C. Montgomerie (Eds.), Proceedings of ED-MEDIA 2010--World Conference on Educational Multimedia, Hypermedia & Telecommunications (pp. 1713-1718). Toronto, Canada: Association for the Advancement of Computing in Education (AACE). Retrieved June 17, 2019 from https://www.learntechlib.org/primary/p/34870/.
Keywords
References
View References & Citations Map
Ball, E., Daly, W., & Carnwell, R. (2000). The use of portfolios in the assessment of learning and competence. Nursing Standard, 14(43), 35.
Bartlett, A. (2002). Preparing preservice teachers to implement performance assessment and technology through electronic portfolios. Action in Teacher Education, 24(1), 90-97.
Billings, D.M., Connors, H.R., & Skiba, D.J. (2001). Benchmarking best practices in web-based nursing courses. Advances in Nursing Science, 23(3), 41-52.
Bogossian, F.E., Kellett, S.E.M., & Mason, B. (2009). The use of tablet PCs to access an electronic portfolio in the clinical setting: A pilot study using undergraduate nursing students. Nurse Education Today, 29(2), 246-253.
Chickering, A.W., & Ehrmann, S.C. (1996). Implementing the seven principles: Technology as lever. American Association for Higher Education (AAHE) Bulletin, October, 3-6.
Fenn, J., Raskino, M., & Gammage, B. (2009). Gartner's Hype Cycle Special Report for 2009. Retrieved November 16, 2009, from http://www.gartner.com/DisplayDocument?id=1108412 Garrett, B.M., & Jackson, C. (2006). A mobile clinical e-portfolio for nursing and medical students, using wireless personal digital assistants (PDAs). Nurse Education in Practice, 6(6), 339-346.
Harris, S., Dolan, G., & Fairbairn, G. (2001). Reflecting on the use of student portfolios. Nurse Education Today, 21(4), 278-286.
Honey, M., Marshall, D., & Doherty, I. (2009). Evaluation of E-Portfolio use in Nursing 302: Report to School of Nursing Undergraduate Curriculum Committee. Auckland: University of Auckland.
Howatson-Jones, L. (2004). Designing web-based education courses for nurses. Nursing Standard, 19(11), 41-44.
Knowles, M. (1975). Self-directed learning: a guide for learners and teachers. Chicago: Follet.
Lambert, C., DePaepe, J., Lambert, L., & Anderson, D. (2007). E-Portfolios in action. Kappa Delta Pi Record, Winter, 76-81.
Love, T., & Cooper, T. (2004). Designing online information systems for portfolio-based assessment: design criteria and heuristics. Journal of Information Technology Education, 3, 65-81.
McCready, T. (2007). Portfolios and the assessment of competence in nursing: A literature review. International Journal of Nursing Studies, 44(1), 143-151.
McMullan, M. (2008). Using portfolios for clinical practice learning and assessment: The pre-registration nursing student's perspective. Nurse Education Today, 28(7), 873-879.
Park, S., & Lim, J. (2007). Promoting reflective thinking process in designing e-portfolios. Paper presented at the Society for Information Technology& Teacher Education International Conference, San Antonio, TX, USA.
Timmins, F., & Dunne, P.J. (2009). An exploration of the current use and benefit of nursing student portfolios. Nurse Education Today, 29(3), 330-341.
Vitale, M.R., & Romance, N.R. (2005). Portfolios in science assessment: A knowledge based model for classroom practice. In J.J. Mintzes, J.H. Wandersee& J.D. Novak (Eds.), Assessing Science Understanding: A human constructivist view (pp. 167-196). Burlington, NJ: Academic Press.
These references have been extracted automatically and may have some errors. Signed in users can suggest corrections to these mistakes.
Suggest Corrections to References