You are here:
The Challenge of Digital Technologies to Educational Reform
PROCEEDINGS
Shawn Bullock, University of Ontario Institute of Technology, Canada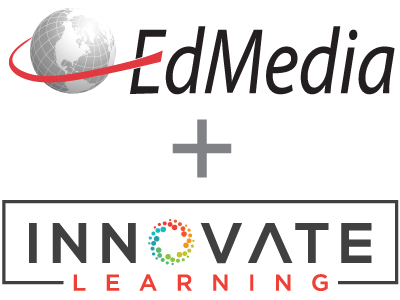 EdMedia + Innovate Learning, in Toronto, Canada ISBN 978-1-880094-81-5 Publisher: Association for the Advancement of Computing in Education (AACE), Waynesville, NC
Abstract
Although educational reform efforts have failed repeatedly over the last 40 years, this paper posits that the cultural revolution currently underway as a result of the widespread use of digital technologies will put additional pressure on the traditional culture of the school. This paper queries how teacher educators might react to these challenges given that the first wave of people that has grown up with Web 2.0 technologies is entering teacher education programs. The social interactions associated with the ideas of "digital publics" and "collective intelligence" are conceptualized as opportunities to create radically restructured learning experiences within a teacher education program. Teacher educators would do well to find ways to leverage the potential of digital publics and collective intelligence to create productive learning experiences in their classrooms.
Citation
Bullock, S. (2010). The Challenge of Digital Technologies to Educational Reform. In J. Herrington & C. Montgomerie (Eds.), Proceedings of ED-MEDIA 2010--World Conference on Educational Multimedia, Hypermedia & Telecommunications (pp. 1436-1440). Toronto, Canada: Association for the Advancement of Computing in Education (AACE). Retrieved April 25, 2019 from https://www.learntechlib.org/primary/p/34825/.
Keywords
View References & Citations Map
References
Cole, A.L. (2003). The denial of the personal, the preservation of the status quo in teacher education. Journal of Teaching and Learning, 2(2), 1-11.
Gwazek, S., & Sarason, S. (2007). Productive learning: Science, art, and Einstein's relativity in educational reform. Thousand Oaks, CA: Corwin Press.
Engelbart, D.C. (1962, October). Augmenting human intellect: A conceptual framework. Retrieved December 12, 2009 from the Stanford Research Institute Website: http://sloan.stanford.edu/mousesite/EngelbartPapers/B5_F18_ConceptFrameworkInd.html
Engelbart, D.C., & English, W.K. (1968). A research center for augmenting human intellect. In Proceedings of the December 911, 1968, fall joint computer conference, part I (pp. 395-410). San Francisco, California.
Gibson, W. (1984). Neuromancer. New York: ACE Books.
Hargreaves, A. (2003). Teaching in the knowledge society: Education in the age of insecurity. New York: Teachers College Press.
Lortie, D. (1975). Schoolteacher: A sociological study. Chicago: University of Chicago Press.
Sarason, S.B. (2002). Educational reform: A self-scrutinizing memoir. New York: Teachers College Press.
Shirky, C. (2008). Here comes everybody: The power of organizing without organizations. New York: Penguin Books.
Tyack, D., & Tobin, W. (1994). The "grammar"of schooling: Why has it been so hard to change? American Educational Research Journal, 31(3), 453-479.
These references have been extracted automatically and may have some errors. If you see a mistake in the references above, please contact info@learntechlib.org.