You are here: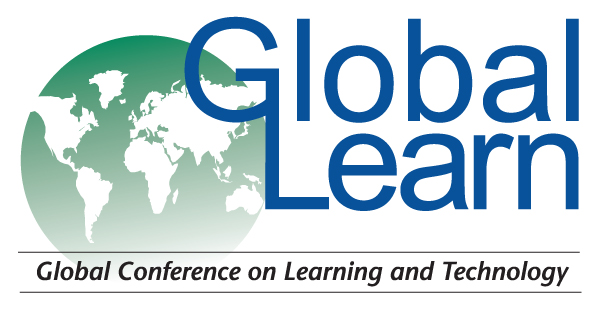 The Concurrent E-Learning Design Method
PROCEEDINGS
Knut Arne Strand, Faculty of Informatics and e-learning - Sør-Trøndelag University College, Norway ; Arvid Staupe, Department of Computer and Information Science - Norwegian University of Science and Technology, Norway
Global Learn, in Penang, Malaysia ISBN 978-1-880094-79-2 Publisher: Association for the Advancement of Computing in Education (AACE)
Abstract
Educational institutions face several tasks and challenges when they aim to develop e-learning courses for corporate clients. Instructional designers, subject matter experts, instructors and IT experts do not always have the necessary insights and knowledge with respect to particular areas of the industry. Hence, the educational institutions must involve experts from the corporations and collaborate closely to develop quality courses that satisfy all parties. In this article we present a new method for the design of customized corporate e-learning. This method approaches e-learning design as an integrated and iterative process and encourage interdisciplinary cooperation between all involved stakeholders. The method builds on key elements from the concurrent design methodology as well as several instructional design models that are already well proven in connection with e-learning design. We describe the method in detail, and outline a plan for future evaluation.
Citation
Strand, K.A. & Staupe, A. (2010). The Concurrent E-Learning Design Method. In Z. Abas, I. Jung & J. Luca (Eds.), Proceedings of Global Learn Asia Pacific 2010--Global Conference on Learning and Technology (pp. 4067-4076). Penang, Malaysia: Association for the Advancement of Computing in Education (AACE). Retrieved January 17, 2021 from https://www.learntechlib.org/primary/p/34499/.
Keywords
References
View References & Citations Map
Bandecchi, M., Melton, B., Gardini, B., & Ongaro, F. (2000). The ESA/ESTEC Concurrent Design Facility. In Proceedings of 2nd European Systems Engineering Conference (EuSEC 2000). CCeD. (2010). Retrieved January 7, 2010 from the Concurrent e-learning Design (CCeD) website: http://www2.tisip.no/cced/.
Davidson-Shivers, A.G.V., & Rasmussen, K.L. (2006). Web-based Learning: Design, Implementation, and Evaluation. Upper Saddle River, New Jersey: Pearson.
Fowler, M., & Highsmith, J. (2001). The agile manifesto. Software Development, 9(8), 28 – 35.
Hevner, A.R., March, S.T., Park, J., & Ram, S. (2004). Design science in information systems research. Management Information Systems Quarterly, 28(1), 75-106.
Koper, R., & Tattersall, C. (2005). Learning Design. Springer.
Lewis, R., Goodyear, P., & Boder, A. (1992). Just-In-Time Open Learning-A DELTA project outline. Occasional paper, NL/1/92. Neurope Lab. Archamps.
Lonchamp, J. (2000). A generic computer support for concurrent design. In Advances in Concurrent Engineering: Presented at Seventh ISPE International Conference on Concurrent Engineering: Research and Applications, Lyon Cluade Bernard University, France, July 17-20, 2000 (Bd. 4, S. 119). CRC Press.
Ma, Y., & Harmon, S.W. (2009). A case study of design-based research for creating a vision prototype of a technology-based innovative learning environment. Journal of Interactive Learning Research, 20(1), 75-93.
Mindjet. (2009). Retrieved November 4, 2009 from the Mindjet website: http://www.mindjet.com/products/mindjetcatalyst/overview.
NetSupport. (2009). Retrieved November 5, 2009 from the NetSupport School website: http://www.netsupportschool.com/.
NOU.(2010). Retrieved January 7, 2010 from http://norgesuniversitetet.no/search/apachesolr_search/CCeD.
Oxnevad, K.I. (2000). The NPDT-the next generation concurrent design approach. Proceedings of 2nd European Conference on Systems Engineering, Munich, Germany, 2000.
Paquette, G., De La Teja, I., Léonard, M., Lundgren-Cayrol, K., & Marino, O. (2005). An Instructional Engineering Method and Tool for the Design of Units of Learning. In Koper& Tattersall (Eds.) Learning Design. Pp. 161-183. Springer-Verlag.
Paquette, G., & Magnan, F. (2008). An Executable Model for Virtual Campus Environments. In Adelsberger, H.H., Kinshuk, Pawlowski, J.M. & Sampson, D. (Eds.), Handbook on information technologies for education and training Second Edition. Pp. 363-403. Springer-Verlag.
Paquette, G. (2004). Instructional Engineering in Networked Environments. San Francisco: Pfeiffer.
Peterson, C. (2003). Bringing ADDIE to life: Instructional design at its best. Journal of Educational Multimedia and Hypermedia, 12(3), 227-242.
Reeves, T.C. (2000). Enhancing the worth of instructional technology research through" design experiments" and other development research strategies. International perspectives on instructional technology research for the 21st century, New Orleans, LA, USA.
Sims, R., & Jones, D. (2002). Continuous improvement through shared understanding: Reconceptualising instructional design for online learning. In Ascilite 2002 Conference Proceedings.
Simtano. (2009). Retrieved September 28, 2009 from the SIMTANO website: http://www.simtano.com/index.html /.
Strand, K.A., & Hjeltnes, T.A. (2009). Design of Customized Corporate E-Learning. Seminar.net-International journal of media, technology and lifelong learning, 5(2), 14.
Visscher-Voerman, I., & Gustafson, K.L. (2004). Paradigms in the theory and practice of education and training design. Educational Technology Research and Development, 52(2), 69-89.
Wakefield, M.A., Frasciello, M., Tatnall, L., & Conover, P. (2001). Concurrent Instructional Design: How to Produce Online Courses Using a Lean Team Approach. Syrtis, ITFORUM Paper, 56.
White, S.A. (2004). Introduction to BPMN. IBM Cooperation.
These references have been extracted automatically and may have some errors. Signed in users can suggest corrections to these mistakes.
Suggest Corrections to References