You are here: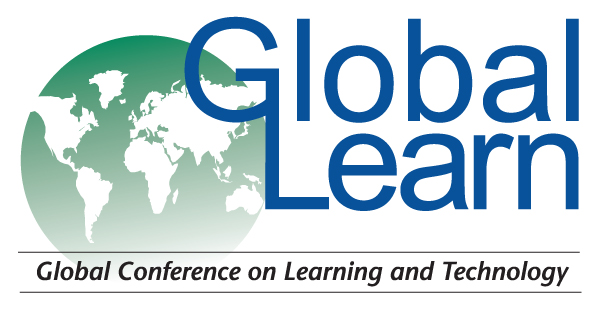 Blended Learning Environments: Student Satisfaction and Institutional Responses at a Small College
PROCEEDINGS
Gouri Banerjee, Emmanuel College Boston, United States
Global Learn, in Penang, Malaysia ISBN 978-1-880094-79-2 Publisher: Association for the Advancement of Computing in Education (AACE)
Abstract
Abstract. Teachers in higher education are increasingly moving to blended teaching and learning environments that combine face-to-face and online methods. Smaller institutions of higher education ask whether this is a desirable trend. Student satisfaction and learning effectiveness are key factors in assessing blended environments. Using survey data, we shall show that whether students prefer blended learning depends on the subject matter and the degree to which self-directed learning and problem solving are required. We shall show that blended environments that provide opportunities for frequent face-to-face interactions with teachers and peers and use moderate amounts of digital technologies are preferred. Many students continue to prefer face-to-face classes as compared to technologically mediated ones when teachers do not understand their preferences.
Citation
Banerjee, G. (2010). Blended Learning Environments: Student Satisfaction and Institutional Responses at a Small College. In Z. Abas, I. Jung & J. Luca (Eds.), Proceedings of Global Learn Asia Pacific 2010--Global Conference on Learning and Technology (pp. 3380-3386). Penang, Malaysia: Association for the Advancement of Computing in Education (AACE). Retrieved September 23, 2020 from https://www.learntechlib.org/primary/p/34408/.
Keywords
References
View References & Citations Map
Allen, E., & Seaman, J. (2008). Staying the Course: Online Education in the United States, 2008. Boston: Sloan Consortium Babson Survey Research Group.
Bonk, C., & Graham, C. (2005). Handbook of Blended Learning: Global perspectives, local designs. San Francisco: Pfeiffer Publishing.
Bourne, J., & Moore, J.C. (2004). Elements of Quality Online Education: Into the Mainstream. Needham MA: Sloan Center for Online Education.
Cardine, S. (2008). Teaching Tube: Is education ready for YouTube? Converge, Spring, 23-29.
Dziuban, C., Hartman, J. & Moskal, P. (2004, March 30). Blended Learning. Retrieved March 29, 2009, from Educause Applied Research (ECAR): http://www.educause.edu/ecar/
Ellison, N. (2008). Chapter 2. Reshaping Campus Communication and Community Through Social Network Sites. Educause Center for Applied Research ECAR, 19-32.
Garrison, D.R., & Vaughan, N.D. (2008). Blended Learning in Higher Education. San Francisco: Jossey-Bass Wiley Imprint.
Howe, N., & Strauss, W. (2000). Millennials rising: the next great generation. New York: Vintage Books.
Kuh, G. (2003). Built to Engage: Liberal Arts Colleges and Effective Educational Practice. ACLS Conference on Liberal Arts Colleges in American Higher Education. Williamstown, MA: ACLS.
National Survey of Student Engagement (2007). Kinzie, J. & Kuh, G.D. Using NSSE to Enhance Student Engagement and Success: Lessons from the Field. Program presented at the 2007 Assessment Institute. November 5, Indianapolis, IN.
Robinson, T. (2008). Are you courting Millennials? Be careful what you wish for. Greentree Gazetter. March 29. Http://www.edventurepartners.com/media/2008_Greentree_Gazette.pdf
Sacks, P. (1996). Generation X Goes to College: An Eye-Opening Account of Teaching in Postmodern America. Chicago: Open Court Press.
Salaway, G., Caruso, J.B. & Nelson, M.R. (2008). The ECAR Study of Undergraduate Students and Information Technology. Retrieved March 29, 2009, from Educause Research Study Volume 8: http://www.educause.edu/ecar
Twenge, J.M. (2006). Generation Me. New York: Free Press Simon and Schuster.-3385 DASHDASH
Twigg, C.A. (2001). Redefining Community: Small Colleges in the Information Age. The Pew Symposia in Learning and Technology (fifth symposium, Charleston, South Carolina, October 9-10, 2001).
These references have been extracted automatically and may have some errors. Signed in users can suggest corrections to these mistakes.
Suggest Corrections to References