You are here: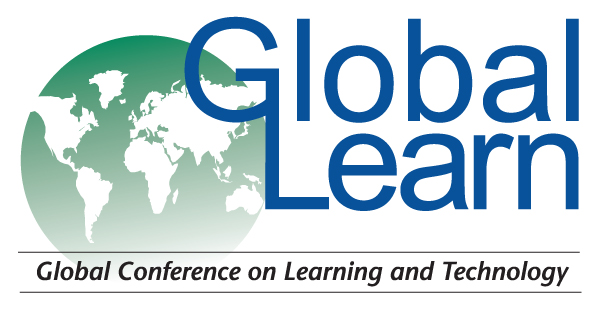 An exploration on the use of Facebook as a tool for social support on an intercultural exchange program
PROCEEDINGS
Global Learn, in Penang, Malaysia ISBN 978-1-880094-79-2 Publisher: Association for the Advancement of Computing in Education (AACE)
Abstract
The use of social networking technology has become increasingly pervasive and embedded into the daily lives especially in the younger generation. This study is to explore the usage of a social networking site called Facebook by participants on a high school intercultural exchange program. Social networking software is not traditionally thought to be an environment where learning would occur but is changing as researchers begin to look into this area of inquiry. While we are still at the early phases of the study, we intend to investigate how interaction with peers and other exchange students creates an environment that enables them to receive support and share ideas in a fluid and unrestrictive manner.
Citation
Lee, J.W.Y., Kim, B. & Kim, M. (2010). An exploration on the use of Facebook as a tool for social support on an intercultural exchange program. In Z. Abas, I. Jung & J. Luca (Eds.), Proceedings of Global Learn Asia Pacific 2010--Global Conference on Learning and Technology (pp. 1898-2020). Penang, Malaysia: Association for the Advancement of Computing in Education (AACE). Retrieved April 6, 2020 from https://www.learntechlib.org/primary/p/34389/.
Keywords
References
View References & Citations Map
Bennett, M.J. (2009). Defining, measuring, and facilitating intercultural learning: A conceptual introduction to the IJIE special issue. International Journal of Intercultural Education(Special Issue 2009).
Church, A.T. (1982). Sojourner adjustment. Psychological Bulletin, 91(3), 540-572.
Dyal, J.A. (1984). Cross-cultural research with the locus of control construct. In H.M. Lefcourt (Ed.), Research with the locus of control construct (Vol. 3, pp. 209-306). New York: Academic Press.
Ellison, N.B., Steinfield, C., & Lampe, C. (2007). The Benefits of Facebook "Friends:" Social Capital and College Students' Use of Online Social Network Sites.Journal of Computer Mediated Communication, 12(4), 11431168.
Facebook. (2009). Facebook| Statistics. Retrieved Dec, 11, 2009, from http://www.facebook.com/press/info.php?statistics Gudykunst, W.B. (1998). Applying anxiety/uncertainty management (AUM) Theory to intercultural adjustment training. International journal of intercultural relations, 22(2), 227-250.
Lysgaard, S. (1955). Adjustment in aforeign society: Norwegian Fulbright grantees visiting the United States. International Social Science Bulletin, 7(1), 45-51.
Mazer, J.P., Murphy, R.E., & Simonds, C.J. (2007). I'll see you on "Facebook": The effects of computer-mediated teacher self-disclosure on student motivation, affective learning, and classroom climate. Communication Education, 56(1), 1-17.
McLoughlin, C., & Lee, M.J.W. (2007). Social software and participatory learning: Pedagogical choices with technology affordances in the Web 2.0 era. Paper presented at the asclite Singapore, Singapore.
Nielson. (2009). Time spent on Facebook up 700 percent, but Myspace.com still tops for video, according to Nielson. Retrieved from http://www.nielsen-online.com/pr/pr_090602.pdf Owen, M., Grant, L., Sayers, S., & Facer, K. (2006).Social software and learning.Bristol:UK: Futurelab.
Stone Feinstein, E., & Ward, C.A. (1990). Loneliness and psychological adjustment of sojourners: New perspective on culture shock. In D.M. Keats, D. Munro& L. Mann (Eds.), Heterogeneity in cross-cultural psychology (pp. 537-547). The Netherlands: Swets & Zeitlinger.
Ward, C. (2004). Psychological theories of culture contact and their implications for intercultural training and intervention.In D. Landis, J.M. Bennett& M.J. Bennett (Eds.), Handbook of intercultural training (3rd ed.).London:UK: Sage.
Ward, C., Bochner, S., & Furnham, A. (2001).The psychology of culture shock. New York: Routledge.
Wills, T.A. (1987). Supportive functions of interpersonal relationships. In S. Cohen& S.L. Syme (Eds.), Social support and health (pp. 61-82). FL: Academic Press.
These references have been extracted automatically and may have some errors. Signed in users can suggest corrections to these mistakes.
Suggest Corrections to References