You are here: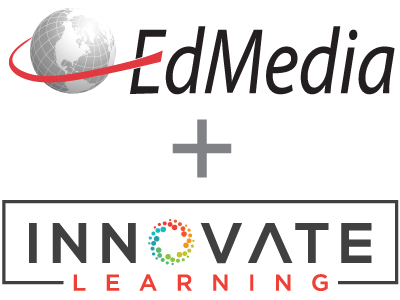 Same-Language-Subtitling (SLS): Using Subtitled Music Video for Reading Growth
PROCEEDINGS
EdMedia + Innovate Learning, in Honolulu, HI, USA ISBN 978-1-880094-73-0 Publisher: Association for the Advancement of Computing in Education (AACE), Waynesville, NC
Abstract
Abstract: This paper introduces the use of Same-Language-Subtitling (SLS), or Subtitled-Music-Video as a repeated reading exercise. The purpose of this study is to demonstrate the effectiveness of SLS related activities on Reading Engagement and Reading Proficiency. For the basic SLS exercise students repeatedly viewed brief excerpts of musical video with dynamic subtitles while completing matching cloze-style worksheets. In the advanced SLS activity students used Karafun, a karaoke program, to create and manipulate SLS projects for class presentation. Student attitude, engagement and reading proficiency levels improved during the course of this study. There is a need to develop further applications and lesson plans to take advantage of this learning resource.
Citation
McCall, W.G. & Craig, C. (2009). Same-Language-Subtitling (SLS): Using Subtitled Music Video for Reading Growth. In G. Siemens & C. Fulford (Eds.), Proceedings of ED-MEDIA 2009--World Conference on Educational Multimedia, Hypermedia & Telecommunications (pp. 3983-3992). Honolulu, HI, USA: Association for the Advancement of Computing in Education (AACE). Retrieved March 21, 2023 from https://www.learntechlib.org/primary/p/32055/.
Keywords
References
View References & Citations Map
Anderson, R.C., Wilson, P.T., & Fielding, L.G. (1988). Growth in reading and how children spend their time outside of school. Reading Research Quarterly, 23, 285-303.
Bird, S.A., & Williams, J.N. (2002) The Effect of Bimodal Input on Implicit and Explicit Memory: An Investigation into the Benefits of Within-Language Subtitling. Applied Psycholinguistics, v23 n4 p509-33
Borras, I. & Lafayette, R.C. (1994) Effects of Multimedia Courseware Subtitling on the Speaking Performance of College Students of French. Modern Language Journal, v78 n1 p61-75
Kothari, B & Bandyopadhyay, T. (2007) Same Language Subtitling on TV: Impact on Basic Reading Development among Children and Adults. PlanetRead.org, accessed online: www.planetread.org/pdf/SLS_Impact_Study_Jan_2_2008_Literacy.pdf
Krashen, S. (1985). The Input Hypothesis: Issues and Implications, London& New York: Longman
Leinhardt, G. (1985). Instructional time: A winged chariot? In C. Fisher& D. Berliner (Eds.), Perspectives on instructional time. White Plains, NY: Longman.
McCall, W. (2008). Same-Language-Subtitling and Karaoke: The Use of Subtitled Music as a Reading Activity in a High School Special Education Classroom. In K. McFerrin et al. (Eds.), Proceedings of Society for Information Technology and Teacher Education International Conference 2008 (pp. 1190-1195). Chesapeake, VA: AACE.
McCall, W. (2009) Same-Language-Subtitling: Subtitled Video for Reading. Www.sls4study.googlepages.com , www.sls4reading.com
Sousa, D. (2004). How the Brain Learns to Read. 118-125 L.A.: Corwin Press.
Wagner, M.J. & Brick, J.S. (1993). Using Karaoke in the Classroom, Music Educators Journal, Vol. 79, No. 7, pp. 44-46.
These references have been extracted automatically and may have some errors. Signed in users can suggest corrections to these mistakes.
Suggest Corrections to References