You are here:
"Voulez-Vous Jouer?" [Do you want to play?]: Game Development Environments for Literacy Skill Enhancement
PROCEEDINGS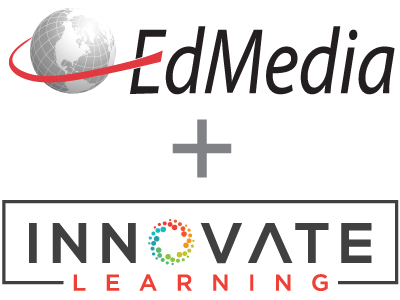 EdMedia + Innovate Learning, in Honolulu, HI, USA ISBN 978-1-880094-73-0 Publisher: Association for the Advancement of Computing in Education (AACE), Waynesville, NC
Abstract
This paper reports the results of a case study that examined the impact on literacy skills of students who developed and played computer games. Two environments were used in this study – a web-based game shell, and an advanced videoconferencing game playing environment ENJEUX-S. Two elementary classes of French-speaking students were observed while they engaged in game development and play. In each class students created games on the topic of their interest in groups of 2 or 3. As a culminating activity, students in one class played against each other using the videoconferencing environment. The findings suggest that advanced gaming environments serve as successful vehicles for fostering language and literacy skills, and developing new digital literacies. The study demonstrated that flexible non-linear pedagogies of technologies allow teachers to use computers in the classroom effectively.
Citation
Sinitskaya Ronda, N., Owston, R. & Sanaoui, R. (2009). "Voulez-Vous Jouer?" [Do you want to play?]: Game Development Environments for Literacy Skill Enhancement. In G. Siemens & C. Fulford (Eds.), Proceedings of ED-MEDIA 2009--World Conference on Educational Multimedia, Hypermedia & Telecommunications (pp. 3795-3802). Honolulu, HI, USA: Association for the Advancement of Computing in Education (AACE). Retrieved April 22, 2019 from https://www.learntechlib.org/primary/p/32028/.
Keywords
View References & Citations Map
References
Beavis, C. (2002). Reading, writing and role-playing computer games. In I. Snyder (Ed.), Silicon literacies: Communication, innovation, and education in the electronic age (pp. 47-61). London: Routledge.
Cope, B., & Kalantzis, M. (Eds.) (2000). Multiliteracies: Literacy learning and the design of social futures. London: Routledge.
Federation of American Scientists. (2006). Summit on educational games: Harnessing the power of videogames for learning. Retrieved November 20, 2007, from http://fas.org/gamesummit/Resources/Summit%20on%20Educational%20Games.pdf
Finn, J., & Rock, D. (1997). Academic success among students at risk for school failure. Journal of Applied Psychology, 82(2), 221-234.
Gee, J.P. (2003). What videogames have to teach us about learning and literacy. New York, NY: Palgrave Macmillan.
Kiili, K. (2007). Foundation for problem-based gaming. British Journal of Educational Technology, 38(3), 394-404.
Kress, G. (2003). Literacy in the new media age. London: Routledge.
Lankshear, C. & Knobel, M. (2006). New literacies: Everyday practices and classroom learning. Maidenhead, Berkshire: McGraw Hill/Open University Press.
Learning Point Associates. (2005). Quick key 10 action guide: Using student engagement to improve adolescent literacy. Retrieved October 20, 2007, from http://www.learningpt.org/pdfs/qkey10.pdf
Mitchell, A., & Savill-Smith, C. (2004). The use of computer and videogames for learning: A review of the literature. Learning and Skills Development Agency. Retrieved May 4, 2005, from http://www.lsda.org.uk/files/PDF/1529.pdf
New London Group. (1996). A pedagogy of multiliteracies: Designing social futures. Harvard Educational Review, 66(1), 60-92.
Prensky, M. (2006). Don't bother me mom, I'm learning. St. Paul, MN: Paragon House.
Rosenshine, B., Meister, C., & Chapman, S. (1996). Teaching students to generate questions: A review of the intervention studies. Review of Educational Research, 66, 181-221.
Shaffer, D.W., Squire, K., Halverson, R., & Gee, J.P. (2005). Videogames and the future of learning. Phi Delta Kappan, 87(2), 104-111.
Squire, K.D. (2008). Video-game literacy: A literacy of expertise. In J. Coiro, C. Lankshear, M. Knobel, and D. Leu (Eds.), Handbook of research on new literacies (pp. 635-670). New York, NY: Erlbaum.
Squire, K., Giovanetto, K., Devane, B., & Durga, S. (2005). From users to designers: Building a self-organizing game-based learning environment. TechTrends: Linking Research& Practice to Improve Learning, 49(5), 34-42.
Squire, K., Jenkins, H., Holland, W., Miller, H., O'Driscoll, A., Tan, K.P., & Todd, K. (2003). Design principles of nextgeneration digital gaming for education. Educational Technology, 33, 17-23.
Tyner, K. (1998). Literacy in a digital world: Teaching and learning in the age of information. Mahwah, NJ: Erlbaum.
Yin, R.K. (2003). Case study research: Design and methods (3rd ed). Thousand Oaks, CA: Sage.
These references have been extracted automatically and may have some errors. If you see a mistake in the references above, please contact info@learntechlib.org.