You are here: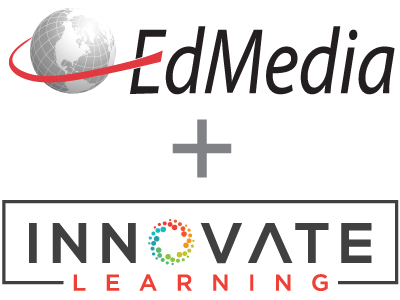 Best pedagogical practices with ICT in Chilean classrooms
PROCEEDINGS
AACE Award
EdMedia + Innovate Learning, in Honolulu, HI, USA ISBN 978-1-880094-73-0 Publisher: Association for the Advancement of Computing in Education (AACE), Waynesville, NC
Abstract
We present a study that systematizes pedagogical criteria and provides evidence of best pedagogical practices using ICT based on an analysis of the available information on in-class, pedagogical uses of ICT on a national and international level. Through the use of a qualitative and quantitative design, 5 dimensions were identified to describe what best pedagogical practice using ICT is: pedagogical innovation, ICT integration into the curriculum, pedagogical practice, results and impact, and use of technology. These dimensions allowed for identifying 15 ICT and school learning experiences that provide evidence of best practices, selected from an initial sample of 110 experiences. The in-depth analysis of these experiences allowed for concluding that the most significant dimensions for the definition of best pedagogical practice are ICT integration into the curriculum, followed by pedagogical practice and innovation.
Citation
Sanchez, J., Salinas, A., Purcell, O. & Perez, L. (2009). Best pedagogical practices with ICT in Chilean classrooms. In G. Siemens & C. Fulford (Eds.), Proceedings of ED-MEDIA 2009--World Conference on Educational Multimedia, Hypermedia & Telecommunications (pp. 2031-2040). Honolulu, HI, USA: Association for the Advancement of Computing in Education (AACE). Retrieved June 9, 2023 from https://www.learntechlib.org/primary/p/31758/.
Keywords
References
View References & Citations Map
[1] Angrist, J., & Lavy, V. (2002). New evidence on classroom computers and pupil learning. The Economic Journal, 112(October), pp. 735-765.
[2] Balanskat, A., Blamire, R., & Kefala, S. (2006). The ICT impact report: A review of studies of ICT impact on schools in Europe. Brussels, pp. 1-77
[4] Bernstein, B. (1996). Pedagogy, Symbolic Control and Identity. Theory, Research, Critique. London: Taylor and Francis.
[5] Cuban, L. (2001). Oversold and underused: Computers in the classroom. Cambridge, MA: Harvard University Press.
[6] Cuban, L., Kirkpatrick, H., & Peck, C. (2001). High access and low use of technology in high school classrooms: Explaining an apparent paradox. American Educational Research Journal, 38(4), pp. 813-834.
[7] Dockstader, J. (1999). Teachers of the 21st century know the what, why, and how of technology integration. T.H.E. Journal 26(6), pp. 73-74.
[8] Ely, D.P. (1990). Conditions that facilitate the implementation of educational technology innovations. Journal of Research on Computing in Education, 23(2), pp. 298-306.
[9] Ensminger, D.C., Surry, D.W., Porter, B.E., & Wright, D. (2004). Factors contributing to the successful implementation of technology innovations. Educational Technology& Society, 7(3), pp. 61-72.
[10] European Commission (2004). Study on innovative learning environments in http://www.elearningeuropa.info/extras/new_learning_env.pdf. (Last accessed: March 2009).
[11] Giovannelli, M. (2003). Relationship between reflective disposition toward teaching and effective teaching. Journal of Educational Research, 96(5), pp. 293-309.
[13] Gross, B. (2000). El ordenador invisible. Hacia la apropiació n del ordenador en la enseñanza. Barcelona: Gedisa.
[14] Hinostroza, J.E., Labbé, C., & Claro, M. (2005). ICT in chilean schools: Students' and teachers' access to and use of ICT. Human Technology, 1(2), pp. 246-264.
[15] Jerson, C.(2004). Organizació n Escolar como espacio http://www.programabecas.org/numero/V-11.pdf. (Last accessed: March 2009)
[16] Kozma, R.B. (2003). Technology and classroom practices: An international study. Journal of Research on Technology in Education, 36(1), pp. 1-14.
[17] Lebrun, M. (1999). Des technologies pour enseigner et apprendre. Bruxelles: De Boeck & Larcier Publishers.
[18] Marqués, P. (2000). Los Medios Didácticos. En http://dewey.uab.es/pmarques/medios.htm. (Last accessed: March
2009)[19] Marqués, P. (2002). Buenas prácticas docentes. En http://dewey.uab.es/pmarques/bpracti.htm. (Last accessed: March
2009)[20] Nichols, A. (1983). Managing educational innovations. Londres: Allen& Unwin Publishers
[21] OECD. (2001). Learning to change: ICT and schools. Paris: OECD.
[22] Osterman, K.F. (1990). Reflective practice: A new agenda for education. Education and Urban Society, 22(2), pp. 133-152.
[23] Pettersson, R. (2006). What contributions does the information and communication technology (ICT) make to effective learning processes? 25th International Course on vocational Training and Education in Agriculture from http://www.ciea.ch/documents/s06_ref_pettersson_e.pdf. (Last accessed: March 2009)
[24] Roschelle, J., Pea, R., Hoaddley, C., Gordin, D., Means, B. (2000). Changing how and what children learn in school with computer-based technologies. The Future of Children/ Center for the Future of Children, the David and Lucile Packard Foundation. 10 (2), pp. 76-101.
[25] Sánchez, J. (2000). Informática Educativa. Santiago: Editorial Universitaria (Tercera Edició n)
[26] Sánchez, J. (2001). Aprendizaje Visible, Tecnología Invisible. Santiago, Chile: Dolmen Ediciones. [27] Sánchez, J., Alarc ó n, P., Ponce, A., & Zúñiga, M. (2002). Uso Curricular de Internet, Actas VI Congreso Iberoamericano de Informática Educativa, RIBIE 2002, pp. 1-11, España, Noviembre 2002.
[28] Sánchez, J. (2003). Integració n Curricular de TICs Concepto y Modelos. Revista Enfoques Educacionales, 5(1), pp. 51-65.
[29] Sánchez, J., & Salinas, A. (2008). ICT& Learning in Chilean schools: Lessons learned. Computers& Education, 51(4), pp. 1621-1633.
[30] Sandholtz, J.H., Ringstaff, C., & Dwyer, D. (1997). Teaching with technology. Creating student-centered classrooms. New York: Teachers College, Columbia University.
[31] UNESCO (1984). Glossary of Educational Technology Terms. Par í s: UNESCO.
[32] Vidal, M.P. (2006). Investigación de las TIC en la educació N. Revista Latinoamericana de Tecnología Educativa, 5 (2), pp. 539-552.
[33] Wahl, E. (2000). Cost, Utility and Value, New York: Education Development Center, Center for Children and Technology. Http://www.eduteka.org/tema_mes.php3?TemaID=0010 (Last accessed: March 2009)
These references have been extracted automatically and may have some errors. Signed in users can suggest corrections to these mistakes.
Suggest Corrections to References