You are here: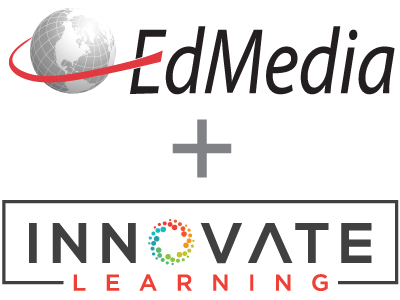 A Journey Through a Design-Based Research Project
PROCEEDINGS
Wayne Cotton, The University of Sydney, Australia ; Lori Lockyer, Gwyn Brickell, The University of Wollongong, Australia
EdMedia + Innovate Learning, in Honolulu, HI, USA ISBN 978-1-880094-73-0 Publisher: Association for the Advancement of Computing in Education (AACE), Waynesville, NC
Abstract
This paper discusses how Design-Based Research was utilised to inform the methodological design of a completed project conducted at the University of Wollongong in New South Wales, Australia. The project focused on the systematic development of an Electronic Performance Support System (EPSS) to assist K-12 teachers as they incorporated learning objects into a pedagogically effective learning design – a WebQuest. The paper specifically details the background of the project, the history of Design-Based research, why a Design-Based Research approach was adopted and how the approach was implemented. The paper also includes a discussion about the practical problems, issues and advantages the researchers encountered as they worked through the Design-Based Research process. Finally the paper concludes with a comparison between Reeves' 2000 Design-Based Research model and his more recent 2006 model.
Citation
Cotton, W., Lockyer, L. & Brickell, G. (2009). A Journey Through a Design-Based Research Project. In G. Siemens & C. Fulford (Eds.), Proceedings of ED-MEDIA 2009--World Conference on Educational Multimedia, Hypermedia & Telecommunications (pp. 1364-1371). Honolulu, HI, USA: Association for the Advancement of Computing in Education (AACE). Retrieved October 25, 2020 from https://www.learntechlib.org/primary/p/31662/.
Keywords
References
View References & Citations Map
Bratina, T.A., Hayes, D., & Blumsack, S.L. (2002). Preparing Teachers To Use Learning Objects. Technology Source, Nov-Dec 2002.
Brown, A.L. (1992). Design experiments: Theoretical and methodological challenges in creating complex interventions in classroom settings. The Journal of the Learning Sciences, 2(2), 141-178.
Clark, D. (1995). Instructional System Development-Evaluation Phase. Retrieved 5th Nov, 2007, from http://www.nwlink.com/~donclark/hrd/sat6.html
Cobb, P., Confrey, J., diSessa, A., Lehrer, R., & Schauble, L. (2003). Design Experiments in Educational Research. Educational Researcher, 32(1), 9-13.
Collins, A. (1992). Towards a design science of education. In E. Scanlon& T.O'Shea (Eds.), New directions in educational technology (pp. 15-22). Berlin: Springer.
Dodge, B. (1995). Some Thoughts About WebQuests. Retrieved 25th March, 2004, from http://webquest.sdsu.edu/about_webquests.html
Friesen, N., Roberts, A., & Fisher, S. (2002). CanCore: Metadata for Learning Objects. Canadian Journal of Learning and Technology, 28(3).
Hand, T., Gosper, M., Woo, K., Gibbs, D., Kerr, S., & Rich, D. (2004). Learning objects: User perspectives on the conditions surrounding their use. In P. Kommers& G. Richards (Eds.), Proceedings of World Conference on Educational Multimedia, Hypermedia and Telecommunications 2004 (pp. 66-72). Lugano, Switzerland:
Johnson, L. (2003). Elusive Vision: Challenges impeding the learning object economy. Retrieved 15th May, 2005, from http://download.macromedia.com/pub/solutions/downloads/elearning/elusive_vision.pdf Laurillard, D., & McAndrew, P. (2003). Reusable educational software: a basis for generic learning activities. In A. Littlejohn (Ed.), Reusing online resources. A sustainable approach to e-learning (pp. 81-93). London:
Reeves, T. (2000). Enhancing the worth of instructional technology research through "design experiments" and other development research strategies. Paper presented at the Annual AERA Meeting, April 24-28, New Orleans. Retrieved 15th Oct, 2003, from http://it.coe.uga.edu/~treeves/AERA2000Reeves.pdf Reeves, T. (2006). Design research from a technology perspective. In J. Van den Akker, K. Gravemeijer, S. McKenney& N. Nieveen (Eds.), Educational Design Research (pp. 52-66): Routledge, UK.
Reeves, T., & Hedberg, J. (2003). Interactive Learning Systems Evaluation. Englewood Cliffs, NJ: Educational Technology Publications Inc.
Reeves, T., Herrington, J., & Oliver, R. (2004). A Development Research Agenda for Online Collaborative Learning. Educational Technology, Research and Development, 54(4), 53-66.
Shavelson, R.J., & Towne, L. (2002). Scientific research in education. Washington, DC: National Academy Press.
Suthers, D.D. (2001). Evaluating the Learning Object Metadata for K-12 Educational Resources. Retrieved September 29, 2003, from http://lilt.ics.hawaii.edu/lilt/papers/2001/suthers-icalt-2001-lom.pdf The LAMS Foundation. (2006). LAMS: The Learning Activity Management System. Retrieved 12th July, 2006, from http://lamsfoundation.org/
The Learning Design Project. (2003). Learnng Designs: Products of the AUTC project on ICT-based learning designs. Retrieved 10th July, 2006, from http://www.learningdesigns.uow.edu.au/index.html
Van den Akker, J. (1999). Principles and Methods of Development Research. In J.V.D. Akker, R. Branch, K. Gustafson, N. Nieveen & T. Plomp (Eds.), Design approaches and tools in education and training (pp. 4558).
Wiley, D. (2003). Learning Objects: Difficulties and Opportunities. Retrieved April 7, 2003, from http://wiley.ed.usu.edu/docs/lo_do.pdf
These references have been extracted automatically and may have some errors. Signed in users can suggest corrections to these mistakes.
Suggest Corrections to References