You are here: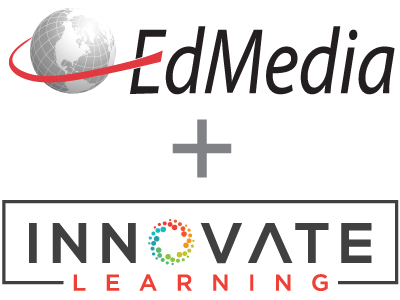 Cultivating the Ethical Mind with Games and Simulations
PROCEEDINGS
Andy Smith, Lancaster University, United Kingdom
EdMedia + Innovate Learning, in Vienna, Austria ISBN 978-1-880094-65-5 Publisher: Association for the Advancement of Computing in Education (AACE), Waynesville, NC
Abstract
As we move further into the Information Age concerns around the currency of education have grown. To address these, Howard Gardner (2006) has proposed 'Five Minds for the Future'. The affective dimension of these proposals is examined; in particular the 'Ethical Mind'. A conceptual model for affective development is examined and applied to the use of games and simulations. Massively multiplayer epistemic games are identified as offering the optimum environment for development of the ethical mind as they offer the opportunity to explore ethical problems and see the consequences and experience the emotional impact of the solutions.
Citation
Smith, A. (2008). Cultivating the Ethical Mind with Games and Simulations. In J. Luca & E. Weippl (Eds.), Proceedings of ED-MEDIA 2008--World Conference on Educational Multimedia, Hypermedia & Telecommunications (pp. 5422-5431). Vienna, Austria: Association for the Advancement of Computing in Education (AACE). Retrieved June 18, 2021 from https://www.learntechlib.org/primary/p/29128/.
Keywords
References
View References & Citations Map
Akilli, G.K. (2007). Games and Simulations: A New Approach in Education? In D.Gibson, C.Aldrich & M.Prensky eds. Games and Simulations in Online Learning (pp.1-20). Hershey, PA: Information Science Publishing.
Bandura, A. (1997). Self-efficacy: The exercise of control. New York: Freeman.
Bates, A.W. (2000). Managing technological change. Strategies for college and university leaders. San Francisco: JosseyBass.
Bethesda Softworks (2006). Elder Scrolls IV Oblivion. Dev. Bethesda Softworks. New York, NY: Take Two Interactive. [PC (Win)].
Burbules, N.C. (2004). Ways of Thinking about Education Quality, Educational Research, 33(6), pp. 4-10.
Cacioppo, J.T. & Petty, R.E. (1981). Social psychological procedures for cognitive response assessment: The thought-listing technique. In: T. Merluzzi, C. Glass, & M. Genest eds. Cognitive assessment (pp. 309-342). New York: Guilford.
Calvert, S & Jordan, A (2001). Children in the digital age. Journal of Applied Developmental Psychology. 22, (1), JanuaryFebruary 2001, 3-5.
Csikszentmihalyi, M. (1990). Flow, The Psychology of Optimal Experience. New York: Harper Collins.
Davies, M. (2006). Games don't want grief. The Guardian. Thursday June 15. [Internet] < http://www.guardian.co.uk/technology/2006/jun/15/games.guardianweeklytechnologysection2> [Accessed July 1 2007].
Dempsey, J.V., Lucassen, B.A., Haynes, L.L. & Casey, M.S. (1998). Instructional applications of computer games. In J.J. Hirschbuhl & D. Bishop eds. Computer Studies: Computers in education (8th ed., pp.85-91). Guildford, CT:
Fazio, R.H. (1986) How do attitudes guide behaviour. In: Sorrentino, R.M. & Higgins E.T. (eds). Handbook of motivation
Gee, J.P. (1999). An introduction to discourse analysis: Theory and method. New York: Routledge.
Goble, F.G. (1970). The Third Force: The Psychology of Abraham Maslow. ReinventingYourself.com [Internet] < http://www.reinventingyourself.com/authors/maslow/index.html > [Accessed 3 August 2007].
Greene, J.D., Somerville, R.B., Nystrom, L.E., Darley, J.M. & Cohen, J.D (2001). An fMRI Investigation of Emotional Engagement in Moral Judgment. Science, 293 (2001) P. 2105– 2108.
Hauser, M. (2006). Moral minds: how nature designed our universal sense of right and wrong. NY: Ecco Press.
Jenkins, D.H. (2006). The Wow Climax: Tracing the Emotional Impact of Popular Culture. NY: NYU Press.
Johnson, S. (2005). Everything Bad Is Good for You: How Today's Popular Culture Is Actually Making Us Smarter. New
Josephson Institute of Ethics (2006) 2006 Josephson Institute Report Card on the Ethics of American Youth: Part One– Integrity[ Internet] < http://www.josephsoninstitute.org/pdf/ReportCard_press-release_2006-1013.pdf> [Accessed 15 Dec
2007]Katz, D. & Stotland, E. (1959). A preliminary statement to a theory of attitude structure and change. In S. Koch ed. Psychology: A study of science (Vol.3, pp.423-475). New York: McGraw-Hill.
Kearney, P. (2007). Cognitive assessment of game-based learning. British Journal of Educational Technology, Volume 38, Number 3, May, pp. 529-531(3).
Kelly, R.V. (2004). Massively multiplayer online role-playing games: The people, the addiction and the playing experience.
Krebs, D.L. & Denton, K. (2005). Toward a More Pragmatic Approach to Morality: A Critical Evaluation of Kohlberg' s Model. Psychological Review, 2005, Vol. 112, No. 3, 629 – 649.
Kuo, M. (2007). How does an online game based learning environment promote students' intrinsic motivation for learning natural science and how does it affect their. In: Proceedings of The First IEEE International Workshop on Digital Game and Intelligent Toy Enhanced Learning, DIGITEL'07, Jhongli, Taiwan, March 26-28, pp. 135-142.
Martin, B.L. & Reigeluth, C.M. (1999). Affective Education and the Affective Domain: Implications for InstructionalDesign Theories and Models. In C.M. Reigeluth ed. Instructional-Design Theories and Models A New Paradigm of
Mulligan, J. & Patrovsky, B. (2003). Developing Online Games: An Insider's Guide. Indiana: New Riders.
Prensky, M. (2002). The Motivation of Gameplay: or, the REAL 21st century learning revolution. On The Horizon, (10), 1.
Reiber, L.P. (1996). Seriously Considering Play: Designing interactive learning environments based on the blending of microworlds, simulations, and games. Educational Technology Research and Development, 44(2), 43-58.
Reigeluth, C.M. (1996). A new paradigm of ISD? Educational Technology, 36(3), 13-20.
Robbins, J. (2002). Affording a place: the role of persistent structures in social navigation. Information Research, 7(3), (2002), [Internet] < http://informationr.net/ir/7-3/paper131.html > [Accessed 1 August 2007].
Shaffer, D.W. (2004). Epistemic frames and islands of expertise: Learning from infusion experiences. In Y. Kafai, W.A.
Shaffer, D.W., Squire, K.R., Halverson, R. & Gee, J. (2004). Videogames and the future of learning. Phi Delta Kappan, 87(2), pp.105-111.
Shaffer, D.W. (2006). Epistemic frames for epistemic games. Computers& Education. April (46)3. Pp.223-234. Oxford:
Snyder, M. (1982). When believing means doing: Creating links between attitudes and behavior. In M. Zanna, E. Higgins, & C. Herman (Eds.) Consistency in Social Behavior: The Ontario Symposium, vol 2 (pp. 105-130). Hillsdale, NJ: Lawrence
Williams, D., Ducheneaut, N., Xiong, L., Zhang, Y., Yee, N. & Nickell, E. (2006). From tree house to barracks: The social life of guilds in World of Warcraft. Games and Culture, 1 (4), 338-361.
Yee, N. (2006). The Psychology of MMORPGs: Emotional Investment, Motivations, Relationship Formation, and Problematic Usage. In R. Schroeder& A. Axelsson eds. Avatars at Work and Play: Collaboration and Interaction in Shared Virtual Environments, London: Springer-Verlag (pp. 187-207).
Zimbardo, P.G., Ebbeson, E.B. & Malash, C. (1977). Influencing attitudes and changing behavior (2nd ed.) Menlo Park, CA: Addison-Wesley.
These references have been extracted automatically and may have some errors. Signed in users can suggest corrections to these mistakes.
Suggest Corrections to References