You are here: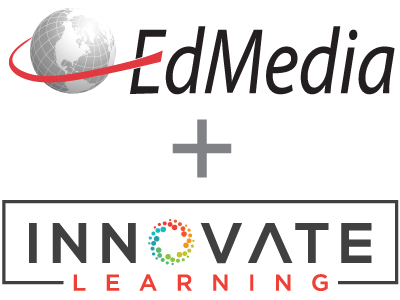 An Interactive Tool for Training and Testing Musical Auditory Skills
PROCEEDINGS
Christian Guetl, IICM, Graz University of Technology, Austria ; Richard Parncutt, Department of Musicology, Graz University, Austria
EdMedia + Innovate Learning, in Vienna, Austria ISBN 978-1-880094-65-5 Publisher: Association for the Advancement of Computing in Education (AACE), Waynesville, NC
Abstract
From a psychological viewpoint, skills of musicians are many and diverse. Here, we address the ability to recognize pitch intervals and structures of western tonal music. While many computer tools exist to test and develop those skills, they tend to focus on relatively low levels of expertise. Our goal was to develop and test at a more advanced level that includes the recognition of any tone set selected from the 12 tones of the chromatic scale. From the technological viewpoint, unlike other existing systems, we are interested in a flexible and easy to use training and test tool applicable for diverse learning settings. This has motivated us to design and develop a tool which comprises a personalized training, testing and feedback provision of musical auditory skills. In this paper we outline our research objectives and intended application scenarios, state based on that most important requirements, outline our first implementation, give related work and finally discuss our findings.
Citation
Guetl, C. & Parncutt, R. (2008). An Interactive Tool for Training and Testing Musical Auditory Skills. In J. Luca & E. Weippl (Eds.), Proceedings of ED-MEDIA 2008--World Conference on Educational Multimedia, Hypermedia & Telecommunications (pp. 5229-5237). Vienna, Austria: Association for the Advancement of Computing in Education (AACE). Retrieved May 11, 2021 from https://www.learntechlib.org/primary/p/29100/.
Keywords
References
View References & Citations Map
Beevers, C.E., & Paterson J.S. (2001). Automatic Assessment of Problem Solving Skills in Mathematics. Maths CAA Series: July 2001, last retrieved February 18th 2007 from http://ltsn.mathstore.ac.uk/articles/maths-caa-series/july2001/index.shtml
Chan, L.M.Y., Jones, A.C., Scanlon, E., & Joiner, R. (2006). The use of ICT to support the development of practical music skills through acquiring keyboard skills: a classroom based study. Comput. Educ., Vo. 46, No. 4, pp. 391-406.
Gouyon, F., Widmer, G., Serra, X. And Flexer, A. (2006). Acoustic Cues to Beat Induction: A Machine Learning Perspective. Music Perception 24(2), 177-188.
Hake, R. (1998). Interactive-engagement vs. Traditional methods: A 6,000-student survey of mechanics test data for introductory physics courses. American Journal of Physics 66, 1 (Jan. 1998), 64– 74.
Parncutt, R., McPherson, G., Painsi, M., & Zimmer, F. (2006). Early acquisition of musical aural skills. In: Proc. Of the 9th International Conference on Music Perception and Cognition (Bologna, Italy, 21-26 August)
Patel, A., Kinshuk, K., & Russell, D. (1998). A computer-based intelligent assessment system for numeric disciplines. Information Service, Vo 18, No 1-2, 53 — 63.
Rahn, J. (1980). Basic atonal theory. New York: Schirmer.
Saikkonen, R., Malmi, L., & Korhonen, A. (2001). Fully Automatic Assessment of Programming Exercises. Proceedings of the 6th annual conference on Innovation and technology in computer science education (ITiCSE '01), 2001, pp. 133-136.
Shute, V.J., & Psotka, J. (1995). Intelligent tutoring systems: Past, present and future. In D. Jonassen (Ed.), Handbook of research on educational communications and technology. New York: Scholastic.
Vocalist (2007). Freeware and Shareware Music Software Downloads. Vocalist.org.uk, last modified Oct 6th, 2007, last retrieved Dec. 15th, 2007 from http://www.vocalist.org.uk/downloads.html
Widmer, G., & Goebl, W. (2004). Computational Models of Expressive Music Performance: The State of the ArtJournal of New Music Research, Vol. 33, No. 3, pp. 203– 216
Williams, J.K. (2007). An Interactive, Multimedia Environment for Exploring Tonal Pitch Space. In: Proc. Of ICL2007, September 27-29, 2007 Villach, Austria.
These references have been extracted automatically and may have some errors. Signed in users can suggest corrections to these mistakes.
Suggest Corrections to References