You are here: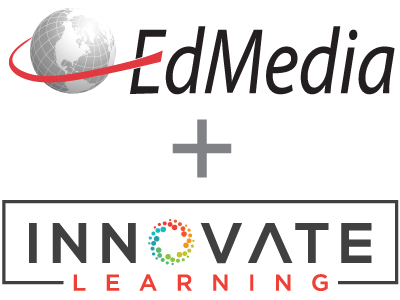 Creating a web-based knowledge-building team: Design of tasks, scaffolds and social affordances
PROCEEDINGS
Catherine McLoughlin, Australian Catholic University, Australia ; Joe Luca, Edith Cowan University, Australia
EdMedia + Innovate Learning, in Vienna, Austria ISBN 978-1-880094-65-5 Publisher: Association for the Advancement of Computing in Education (AACE), Waynesville, NC
Abstract
In a blended learning environment, where students undertake professional skills development in the workplace, a flexible environment is designed in order to support problem solving in project management. The design of the environment, informed by socio-cultural theory, was intended to support knowledge building among students, and in particular to support exchange of ideas, peer review and commentary on solutions presented to problems, and a reflective space for exchange of ideas. The online environment incorporates a number of functional affordances that scaffold knowledge exchange, collaborative tasks and peer commentary. The design features of the online site are described and a proposed framework within which to evaluate the learning outcomes achieved is proposed.
Citation
McLoughlin, C. & Luca, J. (2008). Creating a web-based knowledge-building team: Design of tasks, scaffolds and social affordances. In J. Luca & E. Weippl (Eds.), Proceedings of ED-MEDIA 2008--World Conference on Educational Multimedia, Hypermedia & Telecommunications (pp. 4276-4285). Vienna, Austria: Association for the Advancement of Computing in Education (AACE). Retrieved October 22, 2019 from https://www.learntechlib.org/primary/p/28978/.
Keywords
References
View References & Citations Map
Brown, J, Collins, A., & Duguid P..(1989) Situated Cognition and the Culture of Learning. Educational Researcher: 18 [1]: 32-42.
Collis, B. (1998). WWW-based environments for collaborative groupwork. Education and Information Technologies, 3, 231-245.
Desharnais, R.A., & Limson, M. (2007). Designing and implementing virtual courseware to promote inquiry-based learning. Journal of Online Learning and Teaching, 3(1), 30-39. Retrieved October 11, 2007, from http://jolt.merlot.org/vol3no1/desharnais.pdf. English, S., & Yazdani, M. (1999). Computer-supported cooperative learning in a virtual university. Journal of
Gibson, C.B., & Cohen, S.G. (2003). Virtual teams that work. San Francisco: Jossey-Bass.
Gunawardena, C.N., Lowe, C.A. & Anderson, T. (1997). Analysis of a global online debate and the development of an interaction analysis model for examining social construction of knowledge in computer conferencing. Journal Educational Computing Research, 17(4), 397-431.
Kanuka, H. & Anderson, T. (1998). On-line social interchange, discord and knowledge construction. Journal of Distance Education, 13(1), 57-74. Http://cade.icaap.org/vol13.1/kanuka.htmlKlemm,W.R.,&Snell,J.R.(1996).Enrichingcomputer-mediatedgrouplearningbycouplingconstructivismwithcollaborativelearning.ElectronicJournalofInstructionalTechnology,1(2),http://www.usq.edu.au/electpub/ejist/vol1no2/article1.htm.
Lave, J., & Wenger, E. (1991). Situated learning: legitimate peripheral participation. Cambridge, England: Cambridge University Press. Norman, D.A, (1999). Affordances, Conventions and Design. Interactions of the ACM 6(3):38-43, May 1999, ACM Press.
Oblinger, D., & Oblinger, J. (2005). Educating the Net Generation. Available online at http://www.educause.edu/educatingthenetgen. Paavola, S., & Hakkarainen, K. (2005). The knowledge creation metaphor– to learning. Science and Education, 14(6), 535-557.
Rovai, A.P. (2002). Development of an instrument to measure classroom community. Internet and Higher Education, 5, 197-211.
Scardamalia, M., & Bereiter, C. (1996). Computer support for knowledge building communities. In T. Koschmann An emergent epistemological approach
Sfard, A. (1998) On two metaphors for learning and the dangers of choosing just one. Educational Researcher, 27, 4 – 13.
Tharp, R.G., & Gallimore, R. (1988). Rousing minds to life: Teaching, learning, and schooling in social context.
Riel, M., & Polin, L. (2004). Online learning communities: Common ground and critical differences in designing technical environments. In S.A. Barab, R. Kling & J.H. Gray (Eds.), Designing for virtual communities in the service of learning (pp. 16-52). Cambridge: Cambridge University Press.
Vygotsky, L.S. (1978). Mind in society: The development of higher psychological processes. Cambridge, MA: Harvard University Press
Wells, G. (2002). Learning and teaching for understanding: the key role of collaborative knowledge building. Social Constructivist Teaching, 9, 1-41.
These references have been extracted automatically and may have some errors. Signed in users can suggest corrections to these mistakes.
Suggest Corrections to References