You are here: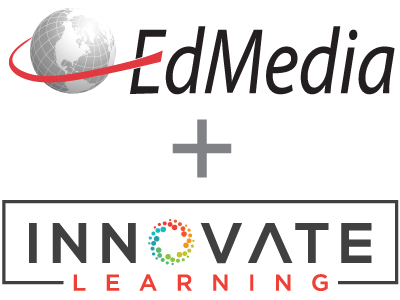 Motivational Aspects in Technology-Enhanced Courses
PROCEEDINGS
EdMedia + Innovate Learning, in Vienna, Austria ISBN 978-1-880094-65-5 Publisher: Association for the Advancement of Computing in Education (AACE), Waynesville, NC
Abstract
This paper presents a quantitative study on students' motivation in technology-enhanced courses. Four technology-enhanced courses with differing course designs were investigated concerning their impacts on student's motivation. Results show that, although the designs vary only in some didactical elements, the course designs differ significantly concerning students' motivation and the motives that drive commitment and performance. The paper discusses several motivational, didactical elements and further results regarding their implications for course designs.
Citation
Figl, K. & Bauer, C. (2008). Motivational Aspects in Technology-Enhanced Courses. In J. Luca & E. Weippl (Eds.), Proceedings of ED-MEDIA 2008--World Conference on Educational Multimedia, Hypermedia & Telecommunications (pp. 3701-3710). Vienna, Austria: Association for the Advancement of Computing in Education (AACE). Retrieved December 16, 2019 from https://www.learntechlib.org/primary/p/28899/.
Keywords
References
View References & Citations Map
Ames, C. (1992). Classrooms: Goals, Structures, and Student Motivation. Journal of Educational Psychology, 84(3), 261-271.
Aspy, D.N. (1972). Toward a Technology for Humanizing Education. Champaign, Illinois: Research Press Company.
Astleitner, H. (2000). Designing emotionally sound instruction: The FEASP-approach. Instructional Science, 28, 169-198.
Barrett-Lennard, G.T. (1998). Carl Rogers' Helping System-Journey and Substance. London: Sage Publications.
Bauer, C., Derntl, M., Motschnig-Pitrik, R., & Tausch, R. (2006). Promotive Activities in Face-to-Face and Technology-Enhanced Learning Environments. The Person-Centered Journal, 13(1-2), 12-37.
Cornelius-White, J. (2007). Learner-Centered Teacher-Student Relationships Are Effective: A Meta-Analysis. Review of Educational Research, 77(1), 113-143.
Durik, A.M., & Harackiewicz, J.M. (2002). Achievement goals and intrinsic motivation: Coherence, concordance, and achievement orientation. Journal of Experimental Social Psychology, 39(4, July), 378-385.
Figl, K., Bauer, C., Mangler, J., & Motschnig-Pitrik, R. (2006). Online versus Face-to-Face Peer Team Reviews. Paper presented at the Frontiers in Education (FIE06). From http://fie.engrng.pitt.edu/fie2006/papers/1417.pdf
Gordon, T. (1974). P.E.T. Parent Effectiveness Training: the tested new way to raise responsible children. New York: Peter H. Wyden.
Keller, J.M. (1987). The systematic process of motivational design. Performance& Instruction, 26(9), 1-8.
Likert, R. (1932). A technique for the measurement of attitudes. Archives of Psychology(140), 1-55.
Motschnig-Pitrik, R., & Mallich, K. (2004). Effects of Person-Centered Attitudes on Professional and Social Competence in a Blended Learning Paradigm. Journal of Educational Technology& Society, 7(4), 176-192.
Motschnig-Pitrik, R., & Santos, A. (2006). The Person Centered Approach to Teaching and Learning as Exemplified in a Course in Organizational Development. Zeitschrift fü r Hochschuldidaktik (ZHD), 4.
Page-Bucci, H. (2003). The value of Likert scales in measuring attitudes of online learners. Retrieved 10.11., 2007, from http://www.hkadesigns.co.uk/websites/msc/reme/likert.htm
Rogers, C.R. (1961). On Becoming a Person-A Psychotherapists View of Psychotherapy. London: Constable.
Rogers, C.R. (1970). Carl Rogers on Encounter Groups. New York: Harper Row.
Rogers, C.R. (1983). Freedom to Learn for the 80'S. Columbus (Ohio): Charles E Merrill Publishing Company.
Rohrmann, B. (1978). Empirische Studien zur Entwicklung von Antwortskalen f ü r die sozialwissenschaftliche Forschung. Zeitschrift fü r Sozialpsychologie, 9, 222-245.
Song, S.H., & Keller, J.M. (2001). Effectiveness of motivationally adaptive computer-assisted instruction on the dynamic aspects of motivation. Educational Technology Research and Development, 49(2, June), 5-22.
Spitzer, D.R. (1996). Motivation: The neglected factor in instructional design. Educational Technology, 36(3, MayJune), 45-49.
Vafa, S. (1999). Web-based Instruction and Motivation: Some Useful Guidelines for Educators. Paper presented at the 10th International Conference of the Society for Information Technology& Teacher Education, San Antonio.
Vander Merwe, A. (2007). Using Blended Learning to Boost Motivation and Performance in Introductory Economics Moduls. South African Journal of Economics, 75(03), 125-135.
Visser, L., Plomp, T., & Kuiper, W. (1999). Development Research Applied to Improve Motivation in Distance Education. Paper presented at the Association for Educational Communications and Technology, Houston.
Wlodkowski, R.J. (1993). Enhancing adult motivation to learn. San Francisco (CA): Jossey-Bass.
These references have been extracted automatically and may have some errors. Signed in users can suggest corrections to these mistakes.
Suggest Corrections to References