You are here:
LearnWeb 2.0 - Integrating Social Software for Lifelong Learning
PROCEEDINGS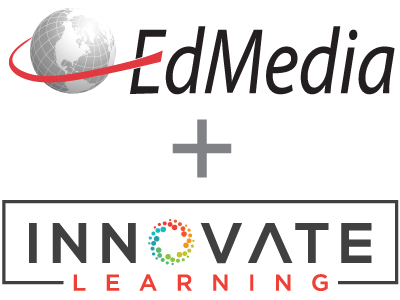 EdMedia + Innovate Learning, in Vienna, Austria ISBN 978-1-880094-65-5 Publisher: Association for the Advancement of Computing in Education (AACE), Waynesville, NC
Abstract
Within the TENCompetence project we aim to develop and integrate models and tools into an open source infrastructure for the creation, storage and exchange of learning objects, suitable knowledge resources as well as learning experiences. This paper analyzes the potential of social software tools for providing part of the required functionality using a detailed scenario. It then discusses the challenges involved, focusing on interoperability, identity management and providing the right Web 2.0 tools for the required functionalities. Finally, we sketch a possible infrastructure based on Facebook, providing information propagation along a social network graph.
Citation
Marenzi, I., Demidova, E. & Nejdl, W. (2008). LearnWeb 2.0 - Integrating Social Software for Lifelong Learning. In J. Luca & E. Weippl (Eds.), Proceedings of ED-MEDIA 2008--World Conference on Educational Multimedia, Hypermedia & Telecommunications (pp. 1793-1802). Vienna, Austria: Association for the Advancement of Computing in Education (AACE). Retrieved April 25, 2019 from https://www.learntechlib.org/primary/p/28618/.
Keywords
View References & Citations Map
References
Adler, B.T., de Alfaro, L. (2007). A Content-Driven Reputation System for the Wikipedia. WWW 2007.
Bentley, R., Horstmann, T., Sikkel, K., Trevor, J. (1995). Collaborative Information Sharing with the WorldWide Web: The BSCW Shared Workspace System. 4th International WorldWide Web Conference.
Budznik, J., Hammond, K. (1999). Anticipating and Contextualizing Information Needs. 62nd Annual Meeting of the American Society for Information Science.
Eraut, M. (2004). Informal learning in the workplace. Studies in Continuing Education 26(2), 247 – 273.
Halpin, H., Robu V., Shepherd H. (2007). The Complex Dynamics of Collaborative Tagging. WWW 2007.
Rosenberg, M.J. (2001). E-Learning. Strategies for Delivering Knowledge in the Digital Age. McGraw-Hill, New York.
Schmidt, A., Braun, S. (2006). Context-Aware Workplace Learning Support: Concept, Experiences, and Remaining Challenges. First European Conference on Technology Enhanced Learning (EC-TEL).
Surowiecki, J. (2004). The Wisdom of Crowds: Why the Many Are Smarter Than the Few and How Collective Wisdom Shapes Business, Economies, Societies and Nations. Random House. Acknowledgments
These references have been extracted automatically and may have some errors. If you see a mistake in the references above, please contact info@learntechlib.org.