You are here: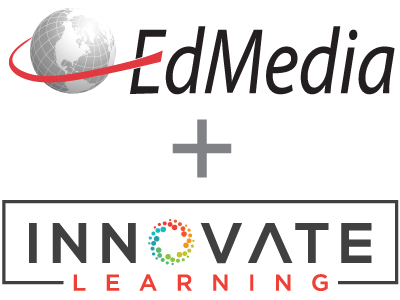 Context and Culture Metadata – A Tool for the Internationalization of E-Learning
PROCEEDINGS
Thomas Richter, Korean German Institute of Technology, e-Learning Research Center, Korea (South) ; Jan Pawlowski, e-Learning Research Center, Korean German Institute of Technology, KGIT, Seoul – South Korea; Information Systems for Production and Operations Management, University of Duisburg-Essen, Germany, Germany
EdMedia + Innovate Learning, in Vancouver, Canada ISBN 978-1-880094-62-4 Publisher: Association for the Advancement of Computing in Education (AACE), Waynesville, NC
Abstract
This paper addresses the problem of adaptation of E-Learning to a given or proposed context. Current learning technology standards are available for various purposes, such as contents, learner profiles or learning activities, but there are no specifications to describe the context of learning scenarios. Such a description is crucial to identify change-requirements or to compare situations when learning scenarios are re-used. In this paper, we define a specification of context metadata. We show how they can be used to adapt learning scenarios from a given to a new context, in particular to identify change requirements for the internationalization of learning scenarios.
Citation
Richter, T. & Pawlowski, J. (2007). Context and Culture Metadata – A Tool for the Internationalization of E-Learning. In C. Montgomerie & J. Seale (Eds.), Proceedings of ED-MEDIA 2007--World Conference on Educational Multimedia, Hypermedia & Telecommunications (pp. 4528-4537). Vancouver, Canada: Association for the Advancement of Computing in Education (AACE). Retrieved February 27, 2021 from https://www.learntechlib.org/primary/p/26033/.
Keywords
References
View References & Citations Map
Akinyemi, A. (2003). Web-Based Learning and Cultural Interference: Perspectives of Arab Students; In G. Richards (Ed.), Proceedings of World Conference on E-Learning inCorporate, Government, Healthcare and Higher Educa-tion, pp. 1858-1862. Chesapeake, VA: AACE.
Ascheri, V. (2006). Facing the task of Teaching Science and Religion Dialogue; paper prepared for "Continuity+ change: "Perspectives on Science and Religion", in Philadelphia, PA, USA, a program of the Metanexus Institute; retrieved March 13, 2007 from http://metanexus.net/conferences/pdf/conference2006/Ascheri.pdf. Bailey, Charles W. (2005). Open Access Bibliography: Liberating Scholarly Literature with E-Prints and Open Ac-cess Journals. Washington, DC: Association of Research Libraries.
Benmahamed, D., Ermine, J.-L., Tchounikine, P. (2005). From Mask KM Methodology to Learning Activities De-scribed with IMS-LD. In: Proc. Of WM2005: Professional Knowledge Management Experiences and Visions, Kais erslautern: Kerkerdruck, pp. 129-134.
Brusilovsky, P., Nijhawan, H. (2002). A Framework for Adaptive E-Learning Based on Distributed Re-usable Learning Activities. In: Proc. Of the World Conference on E-Learning.
Cakir, H., Bichelmeyer, B., Cagiltay K. (2002). Effects of cultural differences on e-Mail communication in multicultural environments; CATaC'02 Proceedings (Montrèal, Australia); Cultural Attitudes towards Technology and Communication; pp. 29-50; ed. Sudweeks, Ess.
Cedergren, M. (2003). Open content and value creation. First Monday 8, 8 (August 2003), retrieved March 13, 2007 from http://firstmonday.org/issues/issue8_8/cedergren/index.html.
Christmann, E., Badget J. (1999). A Comparative Analysis to the Effects of Computer-Assisted Instruction on St u-dent Achievement in Differing Science and Demographical Areas; Journal of Computers in Mathematics and Science Teaching, 18(2), pp. 135-143.
Dodds, P., Thropp, S.E. (2004). SCORM 2004, 2nd Edition Overview, retrieved July 5, 2005 from http://www.adlnet.org/downloads/70.cfm. Edmundson, A. (Ed.) (2006). Globalized E-Learning, Cultural Challenges; Idea Group, U.S.
Gütl, C., García-Barrios, V.M., Mödritscher, F. (2004). Adaptation in E-Learning Environments through the Ser-v ice-Based Framework. In: Proceedings of E-Learn 2004, Washington, USA, pp. 1891-1898.
Heaton, L. (2001). Preserving Communication Context: Virtual workspace and interpersonal space in Japanese CSCW; Charles Ess, editor, Culture, Technology and Communication: Towards an Integrated Global Village, pp. 213-240; Albany, State University, N.Y.: SUNY Press.
Ho, D.Y.F. (1976). On the concept of face. American Journal of Sociology 81: pp. 867-884.
Hofstede, G., Hofstede G.J. (2005). Cultures and Organizations. Intercultural Cooperation and Its Importance for Survival. USA, revised and expanded 2nd edition, McGraw-Hill Publishers.
Ho, J., Ko, L. (2006). The Effect of Students Successful Factors in E-Learning; In T. Reeves& S. Yamashita (Eds.), Proceedings of World Conference on E-Learning inCorporate, Government, Healthcare, and Higher Education 2006 (pp. 1996-1999). Chesapeake, VA: AACE; retrieved March 13, 2007 from AACE Digital Library: E/ItLib.
Fischer (2006). Fischer Weltalmanach, Fischer Verlag; yearly updated, recent version is (with or without CD-Rom); language: German; http://www.weltalmanach.de/
IEEE Learning Technology Standards Committee (2002). Learning Object Metadata Standard, IEEE 1484.12.12002.
Institute of Electrical and Electronics Engineers (1990). IEEE Standard Computer Dictionary: A Compilation of IEEE Standard Computer Glossarie S. New York, NY.
Jacobson, I., Griss, M., Jonsson, P. (1997). Software Reuse: Architecture, Process and Organization for Business Success. Addisson-Wesley.
Karampiperis, P., Sampson, D. (2005). Designing Learning Services: From Content-based to Activity-based Learn-ing Systems. In: Proc. Of the fourteenth International WorldWide Web Conference, WWW2005, Chiba, Japan, May 2005.
Gunawardana, K.D. (2005). An Empirical Study of potential challenges and Benefits of Implementing E-learning in Sri Lanka; Proceedings of the Second International Conference on eLearning for Knowledge-Based Society; Bang-kok, Thailand; August 4-7.
Koper, R., Manderveld, J.M. (2004). Educational modelling language: modelling reusable, interoperable, rich and personalised units of learning. British Journal of Educational Technology, 35 (5), pp. 537-551.
Koper, R., Olivier, B., Anderson, T. (2002). IMS Learning Design Information Model, Version 1.0, retrieved June 12, 2003 from http://www.imsglobal.org/learningdesign/ldv1p0pd/imsld_infov1p0pd.html.
Littlejohn, A., Buckingham Shum, S. (Eds.) (2003). Reusing Online Resources (Special Issue). Journal of Intera c-tive Media in Education, 2003 (1).
Lugger, K., Kraus, H. (2001). Mastering Human barriers in Knowledge Management. Journal of Universal Computer Science 7 (6), 488-497.
Manouselis, N., Sampson, D. (2004). Recommendation of Quality Approaches for the European Quality Observ a-tory. In: Proc. Of ICALT 2004, Joensuu, Aug. 2004. Pawlowski, J.M.; Bick, M. (2006): Managing& Re-Using Didactical Expertise: The Didactical Object Model. Ed u-cational Technology& Society, Vol. 8, No. 1, 2006, pp. 84-96.
Probst, G., Romhardt, K. (2000). Building Blocks of Knowledge Management– A Practical Approach. Hoboken: John Wiley& Sons.
Van Rosmalen, P., Vogten, H., Van Es, R., Passier, H., Poelmans, P., & Koper, R. (2006). Authoring a full lifecycle model in standards-based, adaptive e-learning. Educational Technology& Society, 9 (1), pp. 72-83.
Sicilia, M.-A., García, E. (2003). On the Concepts of Usability and Reusability of Learning Objects, International Review of Research in Open and Distance Learning, Oct. 2003.
Smythe, C., Tansey, F., Robson, R. (2001). IMS Learner Information Package, Information Model Specification, Version 1.0. Retrieved March 13, 2007 from URL http://www.imsproject.org/profiles/lipinfo01.html.
Sridharan B., Kinshuk (2002). Knowledge Management and Reusability in Internet Based Learning. In: Proc. Of the International Conference on Computers in Education, Los Alamitos, CA: IEEE Computer Society, pp. 1398-1399.
Swan, J. (2003). Knowledge Management in Action?. In: Holsapple, C.W. (Ed.) Handbook on Knowledge Man-agement. International Handbook on Information Systems Series, Berlin: Springer, pp. 271-296.
Wiley, D.A. (2000). Connecting learning objects to instructional design theory: A definition, a metaphor, and a taxonomy. In Wiley, D.A. (Ed.) The Instructional Use of Learning Objects. Online Version, retrieved March 01, 2005 from http://reusability.org/read/chapters/wiley.doc.
Wolpers, M., Najjar, J., Verbert, K., Duval, E. (2007). Tracking Actual Usage: the Attention Metadata Approach, Educational Technology and Society, Special Issue on "Advanced Technologies for Life-Long Learning", 2007.
Zimmerman, E. (2007). Better training is just a click away. Special Report: HR on the internet. Workforce. 36-32.
These references have been extracted automatically and may have some errors. Signed in users can suggest corrections to these mistakes.
Suggest Corrections to References