You are here: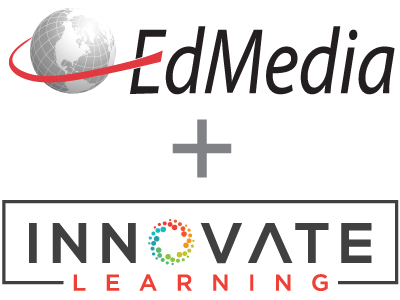 A Web-based Graduate Course on Evaluation: An Attempt to Minimize Distances in Brazilian Education
PROCEEDINGS
EdMedia + Innovate Learning, in Vancouver, Canada ISBN 978-1-880094-62-4 Publisher: Association for the Advancement of Computing in Education (AACE), Waynesville, NC
Abstract
Abstract: The paper presents a brief overview about Cesgranrio Foundation, a private institution in Rio de Janeiro, Brazil, with educational, social and health purposes. During the last decades Cesgranrio has had a detached role in the field of evaluation in the country. Its experience, pioneer in several projects, led the academic staff to plan a Graduate Program on Evaluation. A Professional Master Course on Evaluation and lato sensu courses will be offered from 2007 on. These last ones are planned as web-based courses and demand a specific design that includes a platform to address a range of pedagogical and technical issues such as learning and design theory, hardware and software purchases, student support services, student assessment, student interaction, instructional strategies, security and firewalls, and staffing. More details about these web-based courses are available in the paper.
Citation
Elliot, L.G., Carrancho da silva, A. & Teixeira da Silva, C.M. (2007). A Web-based Graduate Course on Evaluation: An Attempt to Minimize Distances in Brazilian Education. In C. Montgomerie & J. Seale (Eds.), Proceedings of ED-MEDIA 2007--World Conference on Educational Multimedia, Hypermedia & Telecommunications (pp. 3512-3519). Vancouver, Canada: Association for the Advancement of Computing in Education (AACE). Retrieved December 4, 2021 from https://www.learntechlib.org/primary/p/25880/.
Keywords
References
View References & Citations Map
Barnard, R. (1995) 'Interactive Learning: A key to successful distance delivery', The American Journal of Multimedia, 12: 45-47.
Boulton, J. (2002). Examining the effects of collaborative action research on a web-based distance education course. (Masters Thesis, University of Regina ,2002).(In progress. Campbell, K. (1999). The web: Design for active learning. Retrieved December 18, 2001, from http://www.atl.ualberta.ca/articles/idesign/activel.cfm.
Coldeway, D.O., MacRury, K., & Spencer, R. (1980). Distance education from the learner's perspective: The results of individual learner tracking at Athabasca University. Edmonton, Alberta: Athabasca University. (ED 259 228). Daniel, J. And C. Marquis. (1983) 'Independence and interaction: Getting the mix right', Teaching at a Distance, 15: 445-460.
Garrison, D.R. (1990). An analysis and evaluation of audio teieconferencing to facilitate education at a distance. The American Joumal of Distance Education, 4 (3), 13-24.
Hanley, S. (1994). Maryland collaborative for teacher preparation. University of Maryland. Retrieved January 18, 2002, http://www.inform.umd.edu/UMS%2BState/UMD DASHDASH
McIssac, M., Gunawardena, C. (2001). Distance Education. In David H. Jonassen, (Ed), Handbook of Research for Educational Communications and Technology. P. 403-437. Retrieved September 27, 2001,
Moore, M. (1991) 'Editorial: distance education theory', The American Journal of Distance Education, 5 (3): 1-6.
Moore, M. (1992) 'Three types of interaction', The American Journal of Distance Education, 3 (2): 1-6.
Moore, M. (1993) 'Theory of transactional distance' in Desmond Keegan (ed) Theoretical Principles of Distance Education, London& New York: Routledge.
Newman, D., Griffin, P. & Cole, M. (1989). The construction zone: working for cognitive change in school. Cambridge: Cambridge University Press.
Piaget, J.(1974). To understand is to invent: The future of education. New York: Grossman.
Schrum, L. (1998). On-line Education: A study of emerging pedagogy. New Directions for Adult and Continuing Education, 78, 53-61.
Vygotsky, L.S. (1990). Vygotsky and education: instructional implications and applications of sociohistorical psychology. Luis C. Moll (Ed). New York. Cambridge University Press.
Witfelt, C. (2000). Educational multimedia and teachers' needs for new competencies: A study of compulsory school teachers' needs for competence to use educational multimedia. Educational Media International, 37(4), 235241.
Wagner, J. (1994). 'Learning from a distance', The International Journal of Multimedia, 19 (2): 12 – 20.
These references have been extracted automatically and may have some errors. Signed in users can suggest corrections to these mistakes.
Suggest Corrections to References