You are here: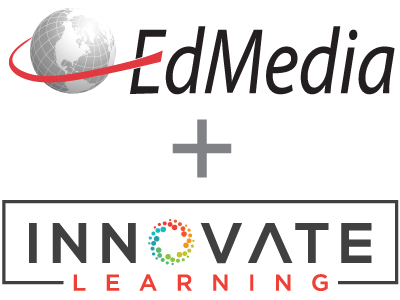 Online Teaching in Higher Education: Changing the Professional Identity of the Lecturer?
PROCEEDINGS
Elaine Maher, National College of Ireland, Ireland
EdMedia + Innovate Learning, in Vancouver, Canada ISBN 978-1-880094-62-4 Publisher: Association for the Advancement of Computing in Education (AACE), Waynesville, NC
Abstract
This paper focuses on the concept of professional identity in a higher education (HE) setting and applied to an online context. It is endeavoured to determine whether or not online teaching in HE leads to a change in the professional identity of the lecturer. Identity as a concept is introduced. Drawing on this the main part of the paper explores the area of lecturer identity in an online setting. Dominant themes in this area are shown to include how anonymity of online education can impact identity. Included also is a discussion of online identity markers such as authority, status and power. The findings suggest that teaching in an online environment does in fact lead to changes in the professional identities of lecturers.
Citation
Maher, E. (2007). Online Teaching in Higher Education: Changing the Professional Identity of the Lecturer?. In C. Montgomerie & J. Seale (Eds.), Proceedings of ED-MEDIA 2007--World Conference on Educational Multimedia, Hypermedia & Telecommunications (pp. 2572-2581). Vancouver, Canada: Association for the Advancement of Computing in Education (AACE). Retrieved February 23, 2020 from https://www.learntechlib.org/primary/p/25735/.
Keywords
References
View References & Citations Map
Ashforth, B.W. & Mael, F. (1989) Social Identity theory and the organisation, Academy of Management Review, 14, pp. 20-28
Asgari, M. & Kaufman, D. (2005) Virtual Environments: Identity and Learning, Accessed at: www3.educ.sfu.ca/conferences/ierg2005/papers/215-Asgari_Kaufman.doc
Bates, A.W. (2000) Managing technological change: strategies for College And University Leaders. San Francisco: Jossey-Bass
Browne, T. & Jenkins, M. (2003) VLE Surveys: a longitudinal perspective between March 2001 and March 2003 for Higher Education in the United Kingdom, Oxford: Universities and Colleges Information Systems Association
Barglow, R. (1994) The Crisis of the Self in the Age of Information: Computers, dolphins and dreams. London, UK: Routledge
Beijaard, D. (1995) Teachers' prior experiences and actual perceptions of professional identity, Teachers and Teaching: Theory and Practice, 1, pp 281-294
Chickering, A.W. & Reisser, L. (1993) Education and identity (2nd edition). San Francisco: Jossey-Bass.
Chilcott, S. (2004) Successful eLearning@work: A guide for the New Zealand workplace, Accessed at: www.itf.org.nz/document s/ Publicat ions/eLearningatwork.pdf Erikson, E. Growth and Crisis of the Healthy Personality In M.J.E. Senn (ed.), Symposium on the Healthy Personality, Supplement II, New York: Josiah Macy, Jr., Foundation, pp.91-146
Erikson, E. (1968) Identity, youth and crisis. New York: Norton and Company
European Commission (2002) 'What's new in eLearning, June-July', Accessed at: http://europa.eu.int/rapid/start/cgi/guesten.ksh?
Gwynne, G. & Chester, A. (2000) Personal identity and community in cyberspace: An evaluation of teaching and learning online, An Otis e-Workshop, 8-12 May, 2000, Accessed at: http://otis.scotcit.ac.uk/
Harris, M. & Yanosky, R. (2004) Gartner 2003 Higher Education E-learning Survey Review, Accessed at: < http://www4.gartner.com/teleconferences/attributes/attr_55933_115.ppt>.
Hativa, N. & Goodyear, P. (Eds) (2002) Teacher Thinking, Beliefs and Knowledge in Higher Education. Dordrecht, The Netherlands: Kluwer Academic Publishers
Hughes, G. & Scott, C. (2005) No Pain, No Game: use of an online game to explore issues of online identity and the implications for collaborative e-Learning, E-Learning, volume 2, Number 4
Johnson, C.M. (2001) A survey of current research on online communities of practice, Internet and Higher Education, 4, pp. 4560,
PergamonKirkup, G. (2001) Cyborg Teaching, ACS SIGCAS Computers and Society, 31(4), pp.23-32
Kostogriz, A. & Peeler, E. (2004) Professional identity and pedagogical space: Negotiating difference in teacher workplaces, Proceedings of the AARE Conference
Land, R. (2006) Paradigms Lost: Academic practice and exteriorising technologies, E-Learning, Volume 3, Number 1
Lewis, T. (1999) Research in Technology Education-Some Areas of Need. Journal of Technology Education, 10 (2): http://scholar.lib.vt.edu/ejournals/JTE/v10n2/ (downloaded 27.07.99).
Leathwood, C. (2005) Treat me as a human being-don't look at me as a woman: femininities and professional identities in further education, Gender and Education, vol. 17, no.4, pp.387-409
Markel, S. (2001) Technology and Education Online Discussion Forums: It's in the Response, Online Journal of Distance Learning Administration, Volume IV, Number II, summer 2001, Accessed at: http://www.westga.edu/distance/ojdla/summer42/markel42.html
Mead, G.H. (1934) Mind, self and society, University of Chicago Press
McCarthey, S.J. And Moje, E.B. (2002) Identity Matters, Reading Research Quarterly, 37, 2, ProQuest Education Journals
McGowen, K.R. & Hart L.E. (1990) Still different after all these years: Gender differences in professional identity formation, Professional Psychology: Research and Practice, 21, pp. 118-123
McShane, K. (2006) Sending Messages to a Machine: articulating ethe-real selves in blended teaching (and learning), ELearning, Volume 3, Number1
McShane, K. (2000) The Online Academic: Case Study Narratives of Change and Resistance, Paper presented at ASCILITE Conference, Southern Cross University, Accessed at: www.itl.usyd.edu.au/aboutus/kimmcshane.htm
Neuenschwander, D. (2000) Review of The Courage to Teach: Exploring the Inner Landscape of a Teacher's Life, American Journal of Physics, Vol. 68, No.1 pp. 93-95
Nixon, J. (1996) Professional Identity and the Restructuring of Higher Education. Studies in Higher Education, 21 (1), pp.5-16.
Olson, E.T.(2002)
Palloff, R.M. & Pratt, K. (1999) Building Learning Communities in Cyberspace, Effective Strategies for the Online Classroom, Jossey-Bass
Palmer, P. (1998) The courage to teach: A guide for reflection and renewal, San Francisco, Jossey-Bass
Pietsch, M. & Williamson, J. (2005) I Felt Like A Teacher Today: Beginning Teachers and Professional Identity, Teacher Education: Local and Global, Gold Coast, Queensland, pp. 364-370
Ronai, C.R. (1997) Narrated Identities of Childhood Sex Abuse Survivors. In Ronai, C.R., Zsembik, B.A. & Feagin, J.R. (Eds) Everyday Sexism in the Third Millennium. London, UK: Routledge.
Smith, G.G., Ferguson, D. & Caris, M. (2002) Teaching Over The Web Versus In the Classroom: Differences In The Instructor Experience, Int'l Journal of Instructional Media, Vol. 29(1)
Sanford, N. (1966) Self and Society: Social Change and Individual Development, New York: Atherton Press
Schein, E. (1978) Career dynamics: Matching individual and organizational needs, Addison-Wesley
Stout, D.M. (2001) Teacher Identity Orientations: Personal, Relational and Reflective, Accessed at: http://novationsjournal.org/contents/original_story.p1?story=10
Suler, J.R. (2002) Identity Management in Cyberspace, Journal of Applied Psychoanalytical Studies, 4, pp 455-460
Talay-Ongan, A. (2004) From a Distance: Student Empowerment and Constructing Teacher Identities Online, Turkish Online Journal of Distance Education, Vol. 5, No. 3
Turkle, S. (1995) Life on the Screen: Identity in the Age of the Internet, New York, Simon and Schuster
Yon, D. (2000) Elusive Culture: Schooling, race, and identity in global times, Albany, NY: State University of New York Press
Wenger, E. (2001) Communities of Practice, Learning, Meaning and Identity, Cambridge University Press 8058-3731-0
These references have been extracted automatically and may have some errors. Signed in users can suggest corrections to these mistakes.
Suggest Corrections to References