You are here: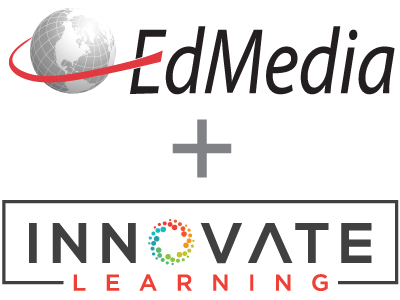 Explorations in measuring metacognition: the design of an open source assessment instrument for an online setting
PROCEEDINGS
EdMedia + Innovate Learning, in Vancouver, Canada ISBN 978-1-880094-62-4 Publisher: Association for the Advancement of Computing in Education (AACE), Waynesville, NC
Abstract
By its nature metacognition is hard to define, hard to measure and by all the evidence, hard to teach. Arguably then, an online instrument to help students review their own metacognitive development would be welcome if it could be proved valid and reliable. This paper reports on a continuing project to develop an online tool for assessing metacognition in tertiary settings. The three aims are to develop an instrument that provides an objective measure, grounded in a sound theory of metacognition; that is statistically credible; and that is accessible by the broader educational and academic community in a highly usable form and at no cost. Once its quality has been established it will be released into the public domain. This will allow users to contribute further to the dataset and hence contribute to improvement in the quality of the instrument.
Citation
Clarkson, B. & McMahon, M. (2007). Explorations in measuring metacognition: the design of an open source assessment instrument for an online setting. In C. Montgomerie & J. Seale (Eds.), Proceedings of ED-MEDIA 2007--World Conference on Educational Multimedia, Hypermedia & Telecommunications (pp. 2170-2176). Vancouver, Canada: Association for the Advancement of Computing in Education (AACE). Retrieved September 22, 2019 from https://www.learntechlib.org/primary/p/25670/.
Keywords
References
View References & Citations Map
Blakey, E., & Spence, S. (1990). Developing Metacognition. ERIC Digest. Retrieved 19 January, 2002, from http://www.ed.gov/databases/ERIC_Digests/ed327218.html
Boekaerts, M. (1997). Self-Regulated Learning: A new concept embraced by researchers, policymakers, educators, teachers, and students. Learning and Instruction, 7 (2), 161-186.
Bond, T.G., & Fox, C.M. (2001). Applying the Rasch model: fundamental measurement in the human sciences. Mahwah, N.J. ; London: L. Erlbaum.
Ertmer, P.A., Newby, T.J., & McDougal, M. (1996). Students' responses and approaches to case-based instruction: The role of reflective self-regulation. American Educational Research Journal, 33(3), 719-752.
Fisher, D.L., & Fraser, B.J. (1981). Validity and use of the My Class Inventory. Science Education, 65(2), 145-156.
Garcia, T., & Pintrich, P.R. (1994). Regulating motivation and cognition in the classroom: The role of self-schemas and self-regulatory strategies. In D.H. Schunk & B.J. Zimmerman (Eds.), Self Regulation of Learning and Performance: Issues and educational applications (pp. 127-153). Hillsdale, N.J.: Erlbaum.
Garson, G.D. (2006). Reliability Analysis. Syllabus for PA 765:Quantitative Research in Public Administration Retrieved 1 December, 2006, from http://www2.chass.ncsu.edu/garson/pa765/reliab.htm
Gay, G. (2006). The nature of metacognition [Electronic Version]. LDR Community, 2006. Retrieved 1 December from http://www.ldrc.ca/contents/view_article/146/.
Johnson, R.A., & Bhattacharyya, G.K. (1996). Statistics: principles and methods (3rd ed.). New York: Wiley.
Karabenick, S.A. (1996). Social influences on metacognition: Effects of colearner questionning on comprehension monitoring. Educational Psychology, 88, 689-703.
Loomis, K.D. (2000). Learning styles and asynchronous learning: Comparing the LASSI model to class performance. Journal of Asynchronous Learning Networks, 4 (1), 23-31.
Miller, J.W. (2000). Exploring the source of self-regulated learning: The influence of internal and external comparisons. Journal of Instructional Psychology, 27(1), 47-52.
Nelson, T.O., & Narens, L. (1994). The role of metacognition in problem solving. In J. Metcalfe & A. Shiminura (Eds.), Metacognition (pp. 207-226). Cambridge: MIT Press.
Panaoura, A., & Philippou, G. (2005). The Measurement of Young Pupils' Metacognitive Ability in Mathematics: The case of self-representation and self-evaluation. Paper presented at the Fourth Congress of the European Society for Research in Mathematics Education, Saint Feliu de Guixols, Spain.
Pressley, M., Van Etten, S., Yokoi, L., Freebern, G., & Van Meter, P. (1998). The metacognition of student scholarship: A grounded theory approach. In D.J. Hacker, J. Dunlosky & A.C. Graesser (Eds.), Metacognition in Educational Theory& Practice (pp. 347-366). New Jersey: Lawrence Earlbaum
Schraw, G. (1998). Promoting general metacognitive awareness. Instructional Science, 26, 113-125.
Schraw, G., & Sperling-Dennison, R. (1994). Assessing metacognitive awareness. Contemporary Educational Psychology, 27, 460-470.
Statistica. (2006). Reliability and Item Analysis. Statistica Retrieved 1 December, 2006, from http://www.hrsoftware.net/EmploymentStatistics/Reliability.htm
Thomas, G.P., & Mee, D.A.K. (2005). Changing the Learning Environment to Enhance Students' Metacognition in Hong Kong Primary School Classrooms. Learning Environments Research, V8(3), 221-243.
Waugh, R. (2005). Frontiers in educational psychology. New York: Nova Science Publishers.
Zelinski, E.M., & Gilewski, M.J. (2004). A 10-item Rasch modeled memory self-efficacy scale. Aging& Mental Health, 8 (4), 293-306.
Zimmerman, B.J. (1989). Models of self-regulated learning and academic achievement. In D.H. Schunk & B.J. Zimmerman (Eds.), Self-Regulated Learning and Academic Achievement: Theory, Research, and Practice (pp. 1-25). New York: Springer-Verlag.
These references have been extracted automatically and may have some errors. Signed in users can suggest corrections to these mistakes.
Suggest Corrections to References