You are here: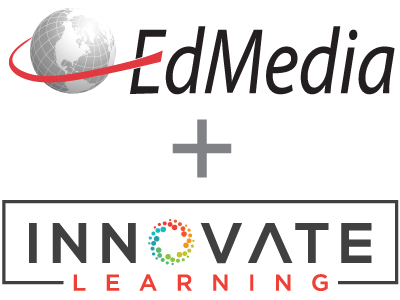 An Examination of the Relationship Among Structure, Trust, Conflict Management Styles in Virtual Teams
PROCEEDINGS
EdMedia + Innovate Learning, in Vancouver, Canada ISBN 978-1-880094-62-4 Publisher: Association for the Advancement of Computing in Education (AACE), Waynesville, NC
Abstract
Students face additional challenges when working in a virtually distributed team in online courses compared to traditional classrooms. Although the value of online teamwork is widely recognized, there is still a dearth of research that provides evidence on how teams can work effectively in online courses. The purpose of this study is to examine the effect of team structure, trust, and conflict on teamwork in online learning environments. The results suggest that team structure was significantly associated with team performance, whereas trust and conflict management contributed to teamwork satisfaction.
Citation
Liu, X., Magjuka, R. & Lee, S.h. (2007). An Examination of the Relationship Among Structure, Trust, Conflict Management Styles in Virtual Teams. In C. Montgomerie & J. Seale (Eds.), Proceedings of ED-MEDIA 2007--World Conference on Educational Multimedia, Hypermedia & Telecommunications (pp. 1861-1869). Vancouver, Canada: Association for the Advancement of Computing in Education (AACE). Retrieved November 18, 2019 from https://www.learntechlib.org/primary/p/25624/.
References
View References & Citations Map
Ahuja, M.K., & Carley K M. (1998). Network structure in virtual organizations. Journal of Computer Mediated Communication, 3(4). Retrieved online January 10, 2007 at: http://jcmc.indiana.edu/vol3/issue4/ahuja.html
Bowers, C.A., Urban, J.M. And Morgan, B.B. (1992). The study of crew coordination and performance in hierarchical team decision making. Report no. TR-92-01 (Orlando: University of Central Florida, Team Performance Laboratory).
Burns, T., & Stalker, G.M.(1961). The Management of Innovation. Tavistock, London.
Carabajal, K., LaPointe, D., & Gunawardena, C. (2003). Group development in online learning communities. In M. Moore& W. Anderson (Eds.), Handbook of Distance Education (pp. 217-234). Nahwash, NJ: Lawrence
Cohen, S.G., & Bailey, D.E. (1997). What makes teams work: Group effectiveness research from the shop floor to the executive suite. Journal of Management, 23 (3), 239-290.
Henttonen, K., & Blomqvist, K. (2005). Managing distance in a global virtual team: The evolution of trust through technology-mediated relational communication. Strategic Change, 14 (2), 107-119
Jarvenpaa, S., & Leidner, D. (1999). Communication and trust in global virtual teams. Organization Science, 10(6), 791-815.
Kiffin-Petersen, S.A. (2004). Trust: A neglected variable in team effectiveness research. Journal of the Australian and New Zealand Academy of Management, 10(1), 38-53.
Kleinman, D.L. & Serfaty, D. (1989). Team performance assessment in distributed decision making. Paper presented at the Simulation and Training Research Symposium on Interactive Networked Simulation for Training, University of Central Florida, Orlando.
Lee, H., Bonk, C.J., Magjuka, R.J., Su, B., & Liu, X. (2006). Understanding the dimensions of virtual teams. International Journal of E-learning, 5(4), 507-523.
Lin, Z., & Hui, C. (1999). Should lean replace mass organization systems: A theoretical examination from a management coordination perspective. Journal of International Business Studies, 30 (3), 45-80.
Lin Z., Yang, H., Arya B., Huang Z., & Li, D. (2005). Structural vs. Individual perspectives on the dynamics of group performance: Theoretical exploration and empirical investigation. Journal of Management, 31(3), 354-38.
Mayer, R.C., Davis J.H., & Schoorman, F.D. (1995). An integrative model of organization trust. Academy Management Review, 20(3), 709-734.
Medina, F.J., Munduate, L., Dorado, M.A., Martínez, I., & Cisneros, I.F.J. (2005). Types of intragroup conflict and affective reactions. Journal of Managerial Psychology, 20 (¾), 219-30.
Morris, S.A., Marshall, T., & Kelleyrainer, R. (2002). Impact of user satisfaction and trust on virtual team members. Information Resource Management Journal, 15(2), 2-30.
Moon H., Hollenbeck J.R., Ilgen D.R., West B., Ellis A.P.J., & Porter C.O.L.H. (2004). Asymmetric adaptability: Dynamic team structures as one-way streets. Academy of Management Journal, 47(5), 681695.
Paul, S., Seetharaman, P., Samarah, I., & Mykytyn, P.P. (2004). Impact of heterogeneity and collaborative conflict management style on the performance of synchronous global virtual teams. Information and Management 41 (3), 303-321.
Rahim, M.A., & Bonoma, T.V. (1979). Managing organizational conflict: A model for diagnosis and intervention. Psychological Reports, 44(3), 1323– 1344.
Serva, M., & Fuller, M. (2004). Aligning what we do and what we measure in business schools: Incorporating active learning and effective media use in the assessment of instruction. Journal of Management Education, 28 (1), 19-38.
Smith, J.B., & Barclay, W.B. (1997). The effects of organizational differences and trust on the effectiveness of selling partner relationships. Journal of Marketing, 61(1), 3–21.
Tan, B., Watson, R., Clapper, D., & McLean, E. (1998). Computer-mediated communication and majority influence: Assessing the impact of an individualistic and a collectivistic culture. Management Science, 44(9), 1263-1278.
Urban, J.M., Bowers, C.A., Monday, S.D., & Morgan, B.B., Jr. (1995). Workload, team structure, and communication ineffective team performance. Military Psychology, 7, 123-135.
Walther, J.B. (1996). Computer-mediated communication: impersonal, interpersonal, and hyperpersonal interaction. Communication Research, 23 (1), 3-43.
Wilson, J.M., Straus, S.G., & McEvily B. (2006). All in due time: The development of trust in computer-mediated and face-to-face teams. Organizational Behavior and Human Decision Process, 99 (1), 16-33.
Wong, S.S., & Burton, R.M. (2000). Virtual teams: What are their characteristics, and impact on team performance? Computational& Mathematical Organization Theory, 6 (4), 339–360.
These references have been extracted automatically and may have some errors. Signed in users can suggest corrections to these mistakes.
Suggest Corrections to References