You are here: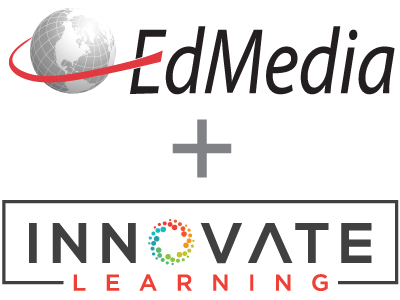 Online technologies, a sense of community and gifted learners
PROCEEDINGS
Chris Brook, Edith Cowan University, Australia
EdMedia + Innovate Learning, in Vancouver, Canada ISBN 978-1-880094-62-4 Publisher: Association for the Advancement of Computing in Education (AACE), Waynesville, NC
Abstract
This paper presents a current study of the ways that online technologies might be used to develop homogenous group settings for gifted and talented elementary school aged children. Specifically this study seeks to explore student sense of community in an online course focused on promoting a positive sense of community among learners. It is intended that the outcome of this ongoing study will provide insight into the ways that online technologies might be used to address current inequity in the education of gifted and talented learners.
Citation
Brook, C. (2007). Online technologies, a sense of community and gifted learners. In C. Montgomerie & J. Seale (Eds.), Proceedings of ED-MEDIA 2007--World Conference on Educational Multimedia, Hypermedia & Telecommunications (pp. 1740-1743). Vancouver, Canada: Association for the Advancement of Computing in Education (AACE). Retrieved October 21, 2019 from https://www.learntechlib.org/primary/p/25607/.
Keywords
References
View References & Citations Map
Allen, C. (2004). The Dunbar number as a limit to group sizes. Retrieved April 7, 2004, from http://www.lifewithalacrity.com/2004/03/the_dunbar_numb.html
Becker, H., & Blanch, G. (1970). Participant observation and interviewing: A comparison. In W.J. Filstead (Ed.), Qualitative Methodology. Chicago: Markham.
Bordia, P. (1997). Face to face versus computer mediated communication: A synthesis of experimental literature. Th eJournal of Business Communication, 34(1), 99-120.
Brook, C., & Oliver, R. (2003). Online learning communities: Investigating a design framework. Australian Journal of Educational Technology, 19(2), 139-160.
Del Marie Rysavy, S., & Sales, G.C. (1991). Cooperative learning in computer based instruction. Educational Technology Research and Development, 39(2), 70-79.
Dewey, J. (1929). The sources of a science of education. New York: Liveright.
Dubrovsky, V., Kiesler, S., & Sethna, B. (1991). The equlaisation phenomenon; Status effects in computer mediated and face to face decision making groups. Human Computer Interactions, 6 (2).
Herrington, J., & Oliver, R. (1995). Critical characteristics of situated learning: Implications for the instructional design of multimedia. Paper presented at the Ascelite, University of Melbourne.
Hiltz, S.R. (1998). Collaborative learning in asynchronous learning environments: Building learning communities. Paper presented at the WebNet 98 World Conference of the WWW, Internet and Intranet Proceedings, Orlando, Florida.
Oliver, R., & Herrington, J. (2001). Teaching and learning online: a beginners guide to e-learning and eteaching in higher education. Perth: Centre for Research in Information Technology and Communications, Edith Cowan University.
Palloff, R., & Pratt, K. (1999). Building learning communities in cyberspace. San Francisco: Josey-Bass Publishers.
Patton, M.Q. (1990). Qualitative evaluation and research methods. Newbery Park, California: SAGE Publications, Inc.
Senate Committe Report. (2001). The Education of Gifted and Talented Children. Retrieved February 17, 2005, from http://www.aph.gov.au/senate/committee/eet_ctte/completed_inquiries/1999DASHDASH02/gifted/report/contents.htm
Sheilds, C.M. (2002). A comparisions tudy of student attitudes and perceptions in homogenous and heterogenous calssrooms. PRoeper Reveiw, 24(3), 115-119.
Sonn, C., Bishop, B., & Drew, N. (1999). Sense of community: Issues and considerations from a crosscultural perspective. Community, Work& Family, 2 (2), 205-218.
Stokes, D.E. (1997). Pastuer's quadrant: Basic science and technological innovation. Washington, DC: Brookings institution Press.
Vygotsky, L.S. (1978). Mind in society: The development of higher psychological processes (M. Cole, V. John-Steiner, S. Scribner & E. Souberman, Trans.). Cambridge: MA: Harvard University Press.
Willig, C. (2001). Introducing qualitative research in psychology adventures in theory and method. Buckingham: Open University Press.
These references have been extracted automatically and may have some errors. Signed in users can suggest corrections to these mistakes.
Suggest Corrections to References