You are here: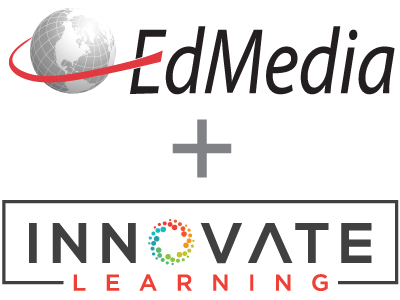 Digital Students and Social Software
PROCEEDINGS
Diana Andone, Jon Dron, University of Brighton, United Kingdom
EdMedia + Innovate Learning, in Vancouver, Canada ISBN 978-1-880094-62-4 Publisher: Association for the Advancement of Computing in Education (AACE), Waynesville, NC
Abstract
Recent years have seen a new generation of 'digital students' emerging in the developed world. Digital students are young adults who have grown up with digital technologies integrated as an everyday feature of their lives. Digital students use technology differently from previous generations of students, fluidly and often simultaneously using instant messengers, mobile phones, the Web, MP3 players, online games and more. A study performed in a UK university was designed to identify and evaluate the use of new technologies, especially of social software, by digital students. The study is part of a research project which is investigating how the development of the eLearning spaces might be informed by digital students' attitudes. It was the first step taken towards the development and evaluation of a new learning environment for digital students.
Citation
Andone, D. & Dron, J. (2007). Digital Students and Social Software. In C. Montgomerie & J. Seale (Eds.), Proceedings of ED-MEDIA 2007--World Conference on Educational Multimedia, Hypermedia & Telecommunications (pp. 1718-1724). Vancouver, Canada: Association for the Advancement of Computing in Education (AACE). Retrieved March 4, 2021 from https://www.learntechlib.org/primary/p/25603/.
Keywords
References
View References & Citations Map
Barone, C.(2003). Meeting the Needs of Today's Internet-Defined http://aahebulletin.com/member/articles/educause.asp?p F=1, last accessed 13/07/06
Blaxter, L., Hughes, C., & Tight, M. (1998). How to research: Open University Press.
Brusilovski, P. (2001). Adaptive hypermedia, User Modeling and User Adapted Interaction. Ten Year Anniversary Issue, 11(8), 7-110
Carroll, J.M. (2000). Making Use: Scenario-Based Design of Human Computer Interactions (Vol. 1). Massachusetts: The MIT Press.
Dillman, D.A. (2000). Mail and Internet Surveys: The Tailored Design Method (2nd edition ed.). New York: NY: John Wiley& Sons, Inc. Eurostat. (2003 , 2004). Science and technology in Europe-Data 1990-2004 [Electronic Version] from http://epp.eurostat.cec.eu.int/portal/page?_pageid=1073,46587259&_dad=portal&_schema=PORTAL&p_product_code=KSEA-06-001.
Fallahkhair, S., Pemberton, L., & Griffiths, R. (2005). Dual Device User Interface Design for Ubiquitous Language Learning: Mobile Phone and Interactive Television (iTV). Paper presented at the IEEE International Conference on Wireless and Mobile Technology for Education, Tokushima, Japan published in IEEE Computer Science
Jones, S., & Madden, M. (2002). The Internet Goes to College: How Students are Living in the Future with Today's Technology: Pew Internet& American Life Project http://www.pewinternet.org/PPF/r/71/report_display.asp.
Livingstone, S., & Bovill, M. (2001). Children and their Changing Media Environment: A European Comparative Study: Lawrence Erlbaum Associates.
Negroponte, N. (1996). Being Digital: First Vintage Books. Oblinger, D. (2003, July/August 2003). Boomers, Gen-Xers, and Millennials: Understanding the 'New Students. EDUCAUSE Review, 38, 37-47, accessed at 21/09/06 Oblinger, D., & Oblinger, J. (Eds.). (2005). Educating the< http://www.educause.edu/EducatingtheNetGeneration/5989> (accessed 30/09/05).
Papert, S. (1996). The connected family: bridging the generation gap: Longstreet Press.
Rettie, R. (2002). Net Generation Culture. Journal of Electronic Commerce Research, 3(4), 254-264 Seely Brown, J. (2000, March/April). Growing up digital: How the web changes work, education, and the ways people learn. Change Magazine, 32, 11-20, accessed at
Seely Brown, J., & Duguid, P. (2000). The Social Life of Information. Boston: Harvard Bussines School Press.
Sharples, M., Jeffery, N., du Boulay, J.B.H., Teather, D., Teather, B., & Du Boulay, G.H. (2002). Socio-cognitive engineering: a methodology for the design of human-centred technology. European Journal of Operational Research, 136(2), 310-323, http://www.eee.bham.ac.uk/sharplem/write.htm , last accessed 10/04/05
Tapscott, D. (1998). Growing Up Digital: The Rise of the Net Generation. New York: McGraw Hill.
Vavoula, G.N. (2004). KLeOS: A Knowledge and Learning Organisation System in support of Lifelong learning. Unpublished PhD, The University of Birmingham. Woods, B. (2002, August 16, 2002). A Digital Divide Between Students and Educators? Instant Messaging Planet, www.instantmessagingplanet.com/public/article.php/10817_1447791 accessed at 11/07/05 EDUCAUSE Students. Net Generation:
These references have been extracted automatically and may have some errors. Signed in users can suggest corrections to these mistakes.
Suggest Corrections to References