You are here: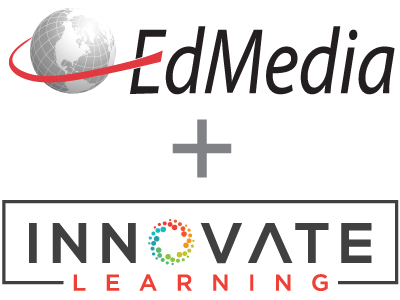 The Use of Sonification in Synthetic Voice Messages
PROCEEDINGS
Robert Isaacson, San Jose State University, United States ; Ron Aust, University of Kansas, United States
EdMedia + Innovate Learning, in Vancouver, Canada ISBN 978-1-880094-62-4 Publisher: Association for the Advancement of Computing in Education (AACE), Waynesville, NC
Abstract
This paper reports the findings of a research study that examined the use of sonification in synthetic voice messages as an aid to listening task performance. Part one of the study examined five dimensions of user satisfaction with sonification in synthetic voice audio messages in terms of recruiting attention, aiding listening, helping to remember details, aesthetic appeal, and overall valuation. Overall mean response ratings for messages with sonification were higher than messages without sonification across all five dimensions. In part two of the study an experiment was conducted that measured listening task performance in terms of extra recall effects across four listening tasks. The results of this experiment indicated that the presence of sonification in messages may improve listening task performance in competitive acoustic environments. Future applications include using non-speech audio cues as a means to improve synthetic natural-language speech intelligibility and augment other sensory modalities for human-machine interface.
Citation
Isaacson, R. & Aust, R. (2007). The Use of Sonification in Synthetic Voice Messages. In C. Montgomerie & J. Seale (Eds.), Proceedings of ED-MEDIA 2007--World Conference on Educational Multimedia, Hypermedia & Telecommunications (pp. 957-965). Vancouver, Canada: Association for the Advancement of Computing in Education (AACE). Retrieved February 28, 2020 from https://www.learntechlib.org/primary/p/25495/.
Keywords
References
View References & Citations Map
Baddely, A., & Warrington, E. (1970). Amnesia and the distinction between long-and short-term memory. Journal of Verbal Learning and Verbal Behavior, 9, 176-189.
Bishop, M.J., & Cates, W.M. (2001). Theoretical Foundations for Sound 's Use in Multimedia Instruction to Enhance Learning. Educational technology research and development: ETR & D., Volume 49(Number 3), 5-22.
Blattner, M., Sumikawa, D., & Greenberg, R. (1989). Earcons and icons: Their structure and common design principles. Human-computer Interaction, 4, 11-44.
Blattner, M.M., & Dannenberg, R.B. (1992). Multimedia interface design. New York, N.Y. Reading, Mass. ACM Press; Addison-Wesley Pub.
Bostrom, R.N. (1990). Listening behavior: measurement and application. New York: Guilford Press.
Bradley, B.E. (1981). Fundamentals of speech communication: the credibility of ideas (3rd ed.). Dubuque, Iowa: W.C. Brown.
Chin, J.P., Diehl, V.A. And Norman, K.L. (1988). Development of an instrument measuring user satisfaction of the human-computer interface. In Proceedings of SIGCHI '88 (pp. 213-218). New York: ACM/SIGCHI.
Cohen, M.H., Giangola, J.P., and Balough, J. (2004). Voice user interface design. Boston, MA. Addison-Wesley.
Foster, J.J. (1979). The use of visual cues in text. In P.A. Kolers, M.E. Wrolstad & H. Bouma (Eds.), Processing of Visible Language, Volume 1 (pp. 189-204). New York and London: Plenum Press.
Gaver, W. (1986). Auditory icons: Using sound in computer interfaces. Human Computer Interaction, 2, 167-177.
Hartley, J. (1986). Planning the typographical structure of instructional text. Educational Psychologist, 27(4), 315-332.
Hartley, J. (1987). Typography and executive control processes in reading. In B.K. Britton& S.M. Glynn (Eds.), Executive control processes in reading. Hillsdale, NJ: Erlbaum.
Heinich, R. (2002). Instructional media and technologies for learning (7th ed.). Upper Saddle River, N.J.: Merrill.
James, F. (1998). Representing Structured Information in Audio Interfaces: A Framework for Selecting Audio Marking Techniques to Represent Document Structures. Unpublished PhD Thesis, Stanford University.
Jonassen, D.H. (1982). The Technology of text: principles for structuring, designing, and displaying text. Englewood Cliffs, N.J.: Educational Technology Publications.
Jonassen, D.H., Beissner, K., & Yacci, M. (1993). Structural knowledge: techniques for representing, conveying, and acquiring structural knowledge. Hillsdale, N.J.: L. Erlbaum.
Marsh, P.O. (1983). Messages that work: a guide to communication design. Englewood Cliffs, N.J.: Educational Technology Publications.
Miller, G.A. (1956). The magical number seven, plus or minus two: some limits on our capacity for processing information. Psychological Review, 63, 81-97.
Moore, B.C.J. (1997). An introduction to the psychology of hearing (4 th ed.). San Diego, Calif.: Academic Press.
Morison, S. (1951). First Principles of Typography. Cambridge: Cambridge University Press.
Oakland, T., & Williams, F.C. (1971). Auditory perception; diagnosis and development for language and reading abilities. Seattle, Wash.: Special Child Publications.
Portigal, S. (1994). Auralization of document structure. Unpublished MSc. Thesis, Guelph, Canada.
Rubin, J. (1994). Handbook of usability testing: how to plan, design, and conduct effective tests. New York: Wiley.
Sarnoff, C.W. (1960). Psychoanalytic Theory and Social Attitudes. Public Opinion Quarterly (24), 261.
Shneiderman, B. (1998). Designing the user interface: strategies for effective human-computer-interaction (3rd ed.). Reading, Mass: Addison Wesley Longman.
Spencer, K. (1991). The psychology of educational technology and instructional media. London; New York: Routledge.
Tannenbaum, R.S. (1998). Theoretical foundations of multimedia. New York: Computer Science Press.
Van Nes, F.L. (1986). Space, colour, and typography on visual display terminals. Behaviour and Information Technology, 5(2), 99-118.
Vroemen, M.W. (1986). Colour in CRT-display design: Lay-out and coding. Utrecht: Universiteit van Utrecht, Psychologisch Laboratorium.
Waller, R. (1987). Typography and reading strategy. In B.K. Britton& S.M. Glynn (Eds.), Executive control processes in reading (pp. 81-106). Hillsdale, NJ: Lawrence Erlbaum.
Williams, D. & Cheepen, C. (1998) The Sound of Silence: A Preliminary Experiment Investigating Non-Verbal Auditory Representations in Telephone-Based Automated Spoken Dialogues. ICAD 1998.
These references have been extracted automatically and may have some errors. Signed in users can suggest corrections to these mistakes.
Suggest Corrections to References