You are here:
A Framework for the Assessing of Intercultural Communicative Competence: A Mixed Approach
PROCEEDINGS
Chao-I Wang, Hsinyi Peng, Institute of Education, National Chiao Tung University, Taiwan ; Wei-Hsin Lu, School of Information Sciences and Learning Technologies, University of Missouri-Columbia, United States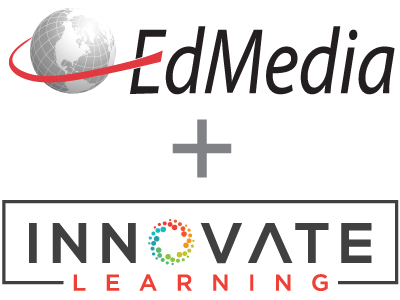 EdMedia + Innovate Learning, in Orlando, FL USA ISBN 978-1-880094-60-0 Publisher: Association for the Advancement of Computing in Education (AACE), Waynesville, NC
Abstract
The purposes of this study are (1) to identify the essential dimensions of intercultural communicative competence (or ICC, for short) and (2) to establish a mixed-approach framework that helps researchers assess the ICC of high school students and that includes a self-reporting questionnaire and a portfolio assessment. We also modify an instrument in such a way as to assess the ICC of high school students in Taiwan and the United States. A total of 472 high school students completed the Intercultural Communicative Competence Inventory (ICCI), which is a shortened version of Your Objectives, Guidelines, and Assessment form (YOGA) (Fantini, 2001). The ICCI shows sound reliability (Cronbach's £\ = .95) and construct validity, which appears similar to those of college students or of adult learners. We then discuss the process of question modification and of question validation, and their benefits for instructors and researchers. Lastly, we provide guides to, and examples of, alternative portfolio assessment and rubrics that help researchers to assess ICC-themed meta-awareness.
Citation
Wang, C.I., Peng, H. & Lu, W.H. (2006). A Framework for the Assessing of Intercultural Communicative Competence: A Mixed Approach. In E. Pearson & P. Bohman (Eds.), Proceedings of ED-MEDIA 2006--World Conference on Educational Multimedia, Hypermedia & Telecommunications (pp. 2977-2984). Orlando, FL USA: Association for the Advancement of Computing in Education (AACE). Retrieved February 17, 2019 from https://www.learntechlib.org/primary/p/23428/.
Keywords
View References & Citations Map
References
Bennett, C.I. (1999). Comprehensive multicultural education: Theory and practice (4th ed.). Boston: Allyn & Bacon. Bonk, C.J. & King, K.S. (Eds.). (1998). Electronic collaborators: Learner-centered technologies for literacy, apprenticeship, and discourse. Mahwah, NJ: Lawrence Erlbaum Associates.Brown, H.D. (1993). Principles of language learning and Teaching (3rd ed.). Englewood Cliffs, NJ: Prentice-Hall.
Byram, M. (1997). Teaching and assessing intercultural communicative competence. Clevedon, Philadelphia: Multilingual Matters Ltd.
Corbett, J. (2003). An intercultural approach to English language teaching. Buffalo, NY: Multilingual Matters.
Fantini, A. (2000). A central concern: Developing intercultural competence. In About Our Institution, SIT Occasional Papers Series, Inaugural Issue (pp. 25-33). Brattleboro, VT: World Learning.
Fantini, A. (2001). Exploring intercultural competence: a construct proposal. Paper presented at NCOLCTL Fourth Annual Conference, April 2001, Las Vegas, USA.
Graf, A. (2004). Assessing intercultural training designs. Journal of European Industrial Training, 28 (2-4), 199214.
Jacobson, W., Sleicher, D., & Maureen, B. (1999). Portfolio assessment of intercultural competence. International Journal of Intercultural Relations, 23(3), 467-492.
Jonassen, D.H., Howland, J., Moore, J., & Marra, R.M. (2003). Learning to solve problems with technology: a constructivist perspective (2nd ed.). New Jersey: Prentice-Hall.
Koester, J., Wiseman, R.L., & Sanders, J.A. (1993). Multiple perspectives of intercultural communication competence. In J. Koester, R.L. Wiseman, & J.A. Sanders (Eds.), Intercultural communicative competence (pp.3-15). Newbury Park, California: Sage Publications.
Lu, W., Diggs, L.L., & Wedman, J. (2004). Building cross-cultural partnerships through the Internet: What works and what doesn't. In Proceedings of World Conference on Educational Multimedia, Hypermedia and Telecommunications 2004 (pp. 4782-4786). Norfolk, VA: AACE.
Lustig, M.W. & Koester, J. (2000). Negotiating Intercultural Competence. In M.W. Lustig & J. Koester (Eds.), Among Us: Essays on Identity, Belonging, and Intercultural Competence (pp.197-202). New York: Longman.
Macfadyen, L.P. (2003). Intercultural and international education via the internet: Success stories from Canada. Paper presented at the UNESCO 2003 conference on Cultural Education, June 2003, Jyvaskyla, Finland.
Szente, J. (2003). Teleconferencing across borders: Promoting literacy—and more— in the elementary grades. Childhood Education. 79(5), 299-306.
Trujillo Sáez, F. (2002). Towards interculturality through language teaching: argumentative discourse. Retrieved April 30, 2005, from http://www.ugr.es/~ftsaez/intercultarg.pdf Sercu, L. (2004). Assessing intercultural competence: a framework for systematic test development in foreign language education and beyond. Intercultural Education, 15 (1), 73-89.
These references have been extracted automatically and may have some errors. If you see a mistake in the references above, please contact info@learntechlib.org.