You are here: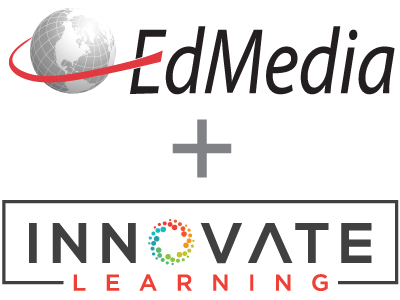 Blended Learning Approach in Teacher Education: Teacher Candidates' Perceptions and Experiences from Turkey
PROCEEDINGS
EdMedia + Innovate Learning, in Orlando, FL USA ISBN 978-1-880094-60-0 Publisher: Association for the Advancement of Computing in Education (AACE), Waynesville, NC
Abstract
In the last years, blended learning environments are brought forward as a solution to the not seen distinction between traditional face-to-face instructions with recent distance learning environments. Designing blended courses are popular, since that avoid the pitfalls associated with wholly online or wholly traditional face-to-face courses. All over the world, many universities are struggling to the migration of their traditional face-to-face courses to a blended format by supplementing it with Web applications. The purpose of this case study is to examine the prospective student teachers' perceptions and experiences to the course that is designed in a blended format. The potential of blending face-to-face environments with online applications is an important issue in educational settings and must be explored from the students' perspectives. This paper discusses a group of prospective student teachers' perceptions in a blended course. Qualitative research approaches were employed for the design, collection, analyses and interpretation of the data.
Citation
Kocaman, A., Kiraz, E. & Ozden, M.Y. (2006). Blended Learning Approach in Teacher Education: Teacher Candidates' Perceptions and Experiences from Turkey. In E. Pearson & P. Bohman (Eds.), Proceedings of ED-MEDIA 2006--World Conference on Educational Multimedia, Hypermedia & Telecommunications (pp. 2841-2847). Orlando, FL USA: Association for the Advancement of Computing in Education (AACE). Retrieved December 9, 2019 from https://www.learntechlib.org/primary/p/23409/.
Keywords
References
View References & Citations Map
Allen, I.E. & Seaman, J. (2003). Sizing the opportunity: The quality and extent of online education in the United States, 2002 and 2003. Needham, MA: Sloan-C. Retrieved April 5, 2006, from http://www.sloan-C.org/resources/sizing_opportunity.pdf
Bogdan, R.C., & Biklen, S.K. (1998). Qualitative research for education: an introduction to theory and methods (3rd ed.). Boston: Allyn and Bacon.
Bunker, A. & Vardi, I. (2001). Why use the online environment with face-to-face students? Insights form early adaptors. Meeting at the Crossroads.. Proceedings ASCILITE 2001 Conference, Melbourne, Australia. Pp 111-116. Retrieved April 5, 2006, from
Hill, R.J., Wiley, D., Nelson, L.M. & Han, S. (2003). Exploring research on Internet-based learning: from infrastructure to interactions. In Jonassen (Ed.) Handbook of Research for Educational Communications and Technology. Chapter 16
Lundt, J.C. (2004). Learning for ourselves: a new paradigm for education. The Futurist Magazine, November-December.
Morris, M., & Ogan, C. (1996). The internet as mass medium. Journal of Communication, 46 (1), 39-50.
Ozden M.Y. (2002), "Ögretici Tabanli Ögrenmeden Internet Tabanli Çoklu Ortam Olusturmaci Yaklasim Uygulamalarina Geçis: Bir Durum Çalismasi", Bilisim Teknolojileri Isiginda Egitim Konferansi ve Sergisi (BTIE 2002), 20-22 Mayis 2002, ODTU Kültür ve Kongre Merkezi, Bildiriler Kitabi, S. 44-50. Http://guide.ceit.metu.edu.tr/
Palloff, R. & Pratt, K. (2001). Lessons from the Cyberspace Classroom. Proceedings of the 17th Annual Conference on Distance Teaching and Learning (pp.285-288). Madison: University of Wisconsin System.
Palloff, R.M. & Pratt, K. (1999). Building learning communities in cyberspace: effective strategies for the online classroom. San Francisco: Jossey-Bass.
Riffell, S.K. & Sibley, D.C.(2004). Can hybrid course formats increase attendance in undergraduate environmental science courses? Journal of Natural Resource of Life and Science Education. Vol.33
Saunders, G., & Klemming, F. (2003). Integrating technology into a traditional learning environment: reasons for and risks of success. Active Learning in Higher Education, 1, 74-86.
Singh, H. (2003). Building effective blended learning programs. Educational Technology, 43(6), 51-54.
Wood, A.F. & Smith, M.J. (2005). Online Communication: linking technology, identity& Culture (2.nd Ed.). Lawrence Erlbaum Associates, Publishers, Mahwah, New Jersey.
These references have been extracted automatically and may have some errors. Signed in users can suggest corrections to these mistakes.
Suggest Corrections to References