You are here:
Design Guidelines For Children Programming In School Environment
PROCEEDINGS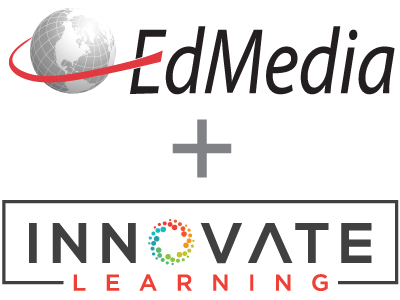 EdMedia + Innovate Learning, in Orlando, FL USA ISBN 978-1-880094-60-0 Publisher: Association for the Advancement of Computing in Education (AACE), Waynesville, NC
Abstract
This paper describes design guidelines of a programming environment for children, aiming to lower the barriers for children to learn programming. Our model called GBuilder has been developed on the basis of guidelines, with the express purpose of enabling and empowering the students to develop their own learning programs in survival literacy within enjoyable and fun environment.
Citation
Prompramote, S., Blashki, K. & Goward, P. (2006). Design Guidelines For Children Programming In School Environment. In E. Pearson & P. Bohman (Eds.), Proceedings of ED-MEDIA 2006--World Conference on Educational Multimedia, Hypermedia & Telecommunications (pp. 2404-2409). Orlando, FL USA: Association for the Advancement of Computing in Education (AACE). Retrieved September 19, 2018 from https://www.learntechlib.org/primary/p/23345/.
Keywords
View References & Citations Map
References
Amthor, G.R. (1992). Multimedia In education: An introduction. Int. Business Mag.
Barker, P. (1994). Designing interactive learning. In Design and Production of Multimedia and Simulation based Learning Material. T. De Jong and L. Sarti, eds. Kluwer Academic, Dordrecht.
Bisso, C. & Luckner, J. (1996). Fun in Learning: The Pedagogical Role of Fun in Adventure Education. The Journal of Experiential Education, 19(2), 108-112.
Blashki, K (2002). Learning for Life: Lessons from the education of Multimedia Practitioners, Journal of Widening Participation and Lifelong Learning, 4(3), 35-45. Http://www.staffs.ac.uk/journal/Volume4(3)/art-3.htm.
Blashki, K. (2004). (W)reading, Wrangling and the Rhythm of the Text: Enhancing the Education of Young Boys with Game-Based Learning. Papers: Explorations into Children's Literature, 14, 38-43. British Educational Communications and Technology Agency (Becta) (2001). Computer Games in Education, http://becta.org.uk/.
Collins, A., Brown, J.S., & Newman, S.E. (1989). Cognitive apprenticeship: Teaching the craft of reading, writing, and mathematics. In L.B. Resnick (Ed.), Knowing, learning, and instruction: Essays in honor of Robert Glaser (pp. 453–494). Hillsdale, NJ: Lawrence Erlbaum Associates.
Fink, L.D. (2002). Ideas on Teaching.Higher Level Learning: Ways of Teaching to Generate Significant Learning. University of Oklahoma; Oklahoma
Greening, T. (1998). Building constructivist toolbox: An exploration of cognitive technologies. Educational Technology, 38, 23– 35.
Jonassen, D. (2000). Learning as Activity. AECT.
Kafai, Y.B. (2001). The Educational Potential of Electronic Games: From Games-to-Teach to Games-to-Learn, Playing by the Rules, Cultural Policy Center, University of Chicago, October 27th 2001.
Maria Roussou (2004). Learningbydoing and learning through play: an exploration of interactivity in virtual environments for children, Computers in Entertainment (CIE), 2 (1).
Mayer, R.E., Dyck, J.L., & Vilberg, W. (1986). Learning to program and learning to think: What's the connection? Communication of the ACM, 29, 605-610.
Papert, S. (1993). The children machine: Rethinking school in the age of the computer: New York: BasicBooks.
Piaget, J. (1973). Memory and intelligence: New York: BasicBooks.
Rokeby, D. (1998). Construction of Experience. In J. Clark Dodsworth (Ed.), Digital Illusion: Entertaining the Future with High Technology. New York: ACM Press.
Rose, C. & Nicholl, M.J. (1999). Accelerated Learning for the 21st Century, Dell Publishing, 1997 (http://www.Accelerated-learning.net).
Ryan, M. (2000). Narrative as Virtual Reality. The Johns Hopkins University Press.
Sheehan, R. (2005). The Icicle Programming Environment for Children, PhD thesis, University of Auckland.
Sims, R. (1997). Interactivity: A http://intro.base.org/docs/interact/.
Vygotsky, L.S. (1978). Mind and society: The development of higher mental processes. Cambridge, MA: Harvard University Press.
These references have been extracted automatically and may have some errors. If you see a mistake in the references above, please contact info@learntechlib.org.