You are here: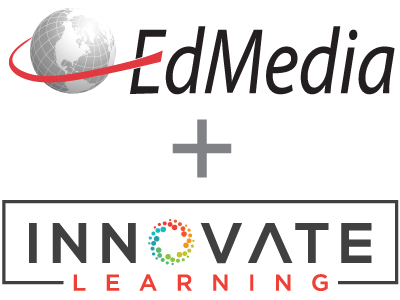 Taking Student Affective States into Account: the Design and Evaluation of an Affective Strategy in a Critiquing System
PROCEEDINGS
Lin Qiu, State University of New York at Oswego, United States
EdMedia + Innovate Learning, in Orlando, FL USA ISBN 978-1-880094-60-0 Publisher: Association for the Advancement of Computing in Education (AACE), Waynesville, NC
Abstract
Educational critiquing systems can provide students with individualized feedback on their work. These systems, however, rarely attend to student affective states such as motivation and self-confidence in learning. This paper describes the design and evaluation of an affective strategy in a critiquing system that critiques student Java code. The affective strategy gradually increases the severity of the critiques given to students based on student performance. Results from a pilot study show that the affective strategy had a negative impact on student self-confidence but raised students' interest in using the critiquing system. The study provides initial data on the influence of critique politeness on student learning and gives directions on how to improve affective strategies in critiquing.
Citation
Qiu, L. (2006). Taking Student Affective States into Account: the Design and Evaluation of an Affective Strategy in a Critiquing System. In E. Pearson & P. Bohman (Eds.), Proceedings of ED-MEDIA 2006--World Conference on Educational Multimedia, Hypermedia & Telecommunications (pp. 2157-2164). Orlando, FL USA: Association for the Advancement of Computing in Education (AACE). Retrieved April 8, 2020 from https://www.learntechlib.org/primary/p/23305/.
Keywords
References
View References & Citations Map
Badros, G. (2000). JavaML: A Markup Language for Java Source Code. In Ninth International WorldWide Web Conference, May 2000.
Baylor, A.L., & Ebbers, S. (2003) Evidence that Multiple Agents Facilitate Greater Learning. Proceedings of the International Artificial Intelligence in Education (AI-ED) Conference. Sydney.
Bransford, J.D., Brown, A.L., & Cocking, R.R. (Eds.) (1999). How people learn: Brain, Mind, Experience, and School. Washington, DC. National Academy Press.
Brown, P., & Levinson, S.C. (1987) Politeness: Some universals in language use. Cambridge University Press, New York
Collins, A., Brown, J.S., & Newman, S. (1989). Cognitive Apprenticeship: Teaching the Craft of Reading, Writing, and Mathematics, In L.B. Resnick (Ed.) Knowing, Learning, and Instruction: Essays in Honor of Robert Glaser, Lawrence Erlbaum Associates, Hillsdale, NJ.
Cooper, B. (2003) Making the affective leap: More than a concerned interest in a learner's cognitive abilities. International Journal of Artificial Intelligence in Education, 13, 1.
De Vicente, A., & Pain, H. (2002) Informing the detection of the students' motivational state: An empirical study. In S.A. Cerri, G. Gouardères, F. Paraguaçu (Eds.): Intelligent Tutoring Systems. Springer, Berlin 933-943
Del Soldato, T., & Du Boulay, B. (1995) Implementation of motivational tactics in tutoring systems. Journal of Artificial Intelligence in Education, 6, 4 337-378
Fischer, G. (1987). A Critic for LISP. Proceedings of the 10th International Joint Conference on Artificial Intelligence, Milan, Italy.
Qiu, L., and Riesbeck, C.K. (2003). Facilitating Critiquing in Education: The Design and Implementation of the Java Critiquer. In Proceedings of the International Conference on Computers in Education (ICCE), Hong Kong, December 2003.
Sansone, C., Harackiewicz, J.M. (2000) Intrinsic and extrinsic motivation: The search for optimal motivation and performance. Academic Press, San Diego.
Silverman, B. (1992). Survey of Expert Critiquing Systems: Practical and Theoretical Frontiers. CACM, Vol.35, No.4.
Wang, N., Johnson, W.L., Rizzo, P., Shaw, E., & Mayer, R. (2005). Experimental evaluation of polite interaction tactics for pedagogical agents. Proceedings of the 10th international conference on Intelligent user interfaces, San Diego.
These references have been extracted automatically and may have some errors. Signed in users can suggest corrections to these mistakes.
Suggest Corrections to References