You are here: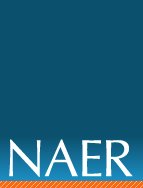 Measuring Intercultural Learning through CLIL
ARTICLE
Español/Spanish

Midiendo el aprendizaje intercultural a través de AICLE

NAERJ Volume 9, Number 1, ISSN 2254-7339 Publisher: University of Alicante
Abstract
CLIL (Content and Language Integrated Learning) —endorsed by the European Commission since 1996— constitutes the official approach to bilingual education in Spain. Intercultural learning (IL) is one of the four defining Cs in CLIL, though the literature has consistently described it as the weakest implementation area. This paper analyses the opinions of 76 Spanish secondary education students about IL through their bilingual curriculum. Their viewpoints clearly suggest that IL comes from two main sources: native assistants; and exchange programmes. These data were contrasted with the views of school principals and bilingual coordinators, who declared that both of these valuable 'resources' for IL are scarce due to administrative difficulties and lack of budget. Our conclusions reveal how improving these areas can lead not only to improved scores but also to a better implementation of the intercultural axis in CLIL, if the goal consists in educating 21st century citizens.
Español/Spanish:
AICLE (Aprendizaje Integrado de Contenidos y Lenguas Extranjeras) es el enfoque oficial para la educación bilingüe en España, avalado por la Comisión Europea desde 1996. El aprendizaje intercultural (AI) es una de las cuatro Cs definitorias de AICLE (comunicación, contenido, cognición y cultura), aunque la literatura ha señalado sistemáticamente que es el área más débil de implementación. En este trabajo se analizan las opiniones de 76 estudiantes españoles de educación secundaria sobre AI a través de su currículo bilingüe. Sus puntos de vista indican claramente que el AI proviene principalmente de dos fuentes: asistentes nativos y programas de intercambio. Estos datos fueron contrastados con las opiniones de los directores de las escuelas y de los coordinadores bilingües, quienes declararon que ambos valiosos "recursos" para el AI son escasos debido a las dificultades administrativas y la falta de presupuesto. Nuestras conclusiones señalan que la mejora de estas áreas puede conducir a mejores resultados y a una mejor implementación del eje intercultural en AICLE, si el objetivo es educar a los ciudadanos del siglo XXI.
Citation
Gómez-Parra, M. (2020). Measuring Intercultural Learning through CLIL. Journal of New Approaches in Educational Research (NAER Journal), 9(1), 43-56. University of Alicante. Retrieved June 3, 2020 from https://www.learntechlib.org/p/216733/.