You are here:
The longer the better? The impact of the 2012 apprenticeship reform in England on achievement and labour market outcomes
ARTICLE
Vahé Nafilyan, King's Business School, King's College London, United Kingdom ; Stefan Speckesser, Centre for Vocational Education Research, United Kingdom
Economics of Education Review Volume 70, Number 1, ISSN 0272-7757 Publisher: Elsevier Ltd
Abstract
We analyse the effects of a 2012 reform, which increased the duration of many service sector apprenticeships, while leaving many other apprenticeships, including some in the service sector, unaffected. Using a Difference-in-Differences approach, we estimate the effect of this reform on apprenticeship starts, achievement, drop-out, employment and earnings. We find evidence for reduced apprenticeship starts, increased drop-out rates and reduced achievement of the qualification, but also significantly increased earnings, especially amongst achievers.
Citation
Nafilyan, V. & Speckesser, S. (2019). The longer the better? The impact of the 2012 apprenticeship reform in England on achievement and labour market outcomes. Economics of Education Review, 70(1), 192-214. Elsevier Ltd. Retrieved December 9, 2022 from https://www.learntechlib.org/p/209839/.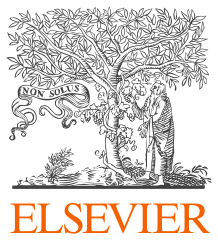 This record was imported from Economics of Education Review on June 3, 2019. Economics of Education Review is a publication of Elsevier.
Full text is availabe on
Science Direct: http://dx.doi.org/10.1016/j.econedurev.2019.01.004
Keywords
References
View References & Citations Map
Andersen, S.C., Humlum, M.K., & Nandrup, A.B. (2016). Increasing instruction time in school does increase learning. Proceedings of the National Academy of Sciences, 113(27), pp. 7481-7484.

Battistin, R.E., & Meroni, E.C. (2016). Should we increase instruction time in low achieving schools? evidence from southern italy. Economics of Education Review, 55, pp. 39-56.

Bosch, G., & Charest, J. (2008). Vocational training and the labour market in liberal and coordinated economies. Industrial Relations Journal, 39(5), pp. 428-447.

Brockmann, M., Clarke, L., & Winch, C. (2010). The apprenticeship framework in england: A new beginning or a continuing sham?. Journal of Education and Work, 23(2), pp. 111-127.

Euler, D., & Severing, E. (2007). Flexible ausbildungswege in der berufsbildung: ziele, modelle, massnahmen, number 46. Wirtschaft und Bildung Bielefeld: Bertelsmann.

Fuller, A., & Unwin, L. (2007). What counts as good practice in contemporary apprenticeships? Evidence from two contrasting sectors in england. Education & Training, 49(6), pp. 447-458.

Gospel, H. (1995). The decline of apprenticeship training in britain. Industrial Relations Journal, 26(1), pp. 32-44.

Grollmann, P., & Rauner, F. (2007). Exploring innovative apprenticeship: Quality and costs.. Education & Training, 49(6), pp. 431-446.

Hafeli, K. (2004). Modularisierung in der berufsausbildung: Eine chance fur behinderte und benachteiligte jugendliche?. Barrierefreie bergange schule-beruf.

Hogarth, T., Gambin, L., Winterbotham, M., Baldauf, B., Briscoe, G., & Gunstone, B. (2012). Employer investment in apprenticeships and workplace learning: Thefifth net benefits of training to employers study.

Jensen, V.M. (2013). Working longer makes students stronger? the effects of ninth grade classroom hours on ninth grade student performance. Educational Research, 55(2), pp. 180-194.

Kikuchi, N. (2014). The effect of instructional time reduction on educational attainment: Evidence from the japanese curriculum standards revision. Journal of the Japanese and International Economies, 32, pp. 17-41.

Kloas, P. (2001). Modulare berufsausbildung: Eine perspektive fur die benachteiligtenfrderung. Handbuch jugendsozialarbeit.

Lavy, V. (2015). Do differences in Schools' instruction time explain international achievement gaps? Evidence from developed and developing countries. The Economic Journal, 125(588), pp. F397-F424.

Lee, D. (2012). Apprenticeships in england: An overview of current issues. Higher Education, Skills and Work-Based Learning, 2(3), pp. 225-239.

Malcomson, J.M., Maw, J.W., & McCormick, B. (2003). General training by firms, apprentice contracts, and public policy. European Economic Review, 47(2), pp. 197-227.

Marcotte, D.E. (2007). Schooling and test scores: A mother-natural experiment. Economics of Education Review, 26(5), pp. 629-640.

Mcintosh, S. (2007). A cost-benefit analysis of apprenticeships and other vocational qualifications.

McIntosh, S., & Morris, D. (2018). Labour market outcomes of older versus younger apprentices: A Comparison of earnings differentials.

Meroni, E.C., & Abbiati, G. (2016). How do students react to longer instruction time? evidence from italy†. Education Economics, 24(6), pp. 592-611.

Parinduri, R.A. (2014). Do children spend too much time in schools? Evidence from a longer school year in indonesia. Economics of Education Review, 41, pp. 89-104.

Pfeier, H., Dionisius, R., Schoenfeld, G., Walden, G., & Wenzelmann, F. (2009). Kosten und nutzen der betrieblichen berufsausbildung.

Pischke, J.-S. (2007). The impact of length of the school year on student performance and earnings: Evidence from the german short school years. The Economic Journal, 117(523), pp. 1216-1242.

Rivkin, S.G., & Schiman, J.C. (2015). Instruction time, classroom quality, and academic achievement. The Economic Journal, 125(588), pp. F425-F448.

Sims, D.P. (2008). Strategic responses to school accountability measures: It's all in the timing. Economics of Education Review, 27(1), pp. 58-68.

Steedman, H. (2005). Apprenticeship in europe: 'fading ' or flourishing?. Centre for Economic Performance Discussion Paper 710.

Wossmann, L. (2003). Schooling resources, educational institutions and student performance: The international evidence. Oxford Bulletin of Economics and Statistics, 65(2), pp. 117-170.
These references have been extracted automatically and may have some errors. Signed in users can suggest corrections to these mistakes.
Suggest Corrections to References