You are here:
The different style of lifelong learning in China and the USA based on influencing motivations and factors
ARTICLE
International Journal of Educational Research Volume 95, Number 1, ISSN 0883-0355 Publisher: Elsevier Ltd
Abstract
The notion of lifelong learning nowadays is necessary to focus on individual growth and daily life, so as to create a collective ideology of lifelong learning based on the improvement of individual consciousness. This article explores the different style of lifelong learning based on influencing motivations and factors by comparing interviews on Chinese and American citizens from different social backgrounds, genders, ages, professions, educational levels, and geographic locations, etc. Using a biographical research and Grounded Theory with open, axial and selective coding, we found that the main motivations and factors affecting one's learning in each country can be classified into four groups: the familial, individual, social, and educational influencing factors. According to the learning process and results mentioned in the interviewee's narration, it can be found these groups influence learning decisions, effectiveness, contents, purposes and future development. After analyzing the contents of each interview, we can divide learning motivations and influencing factors into different quadrants of a classification diagram based on the "ideal type". Each narration, with typical features and key words, can be marked as circles in the x- and y-coordinate on the diagram. Lining these circles up together toward one end, the cluster diagrams were drawn to show the Chinese lifelong learning features embody "Social utilitarianism" Type while the American have "Individual interests and hobbies" features.
Citation
Chen, Z. & Liu, Y. (2019). The different style of lifelong learning in China and the USA based on influencing motivations and factors. International Journal of Educational Research, 95(1), 13-25. Elsevier Ltd. Retrieved May 26, 2020 from https://www.learntechlib.org/p/208385/.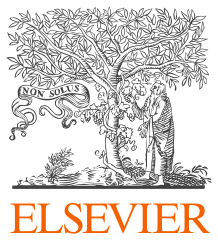 This record was imported from International Journal of Educational Research on April 7, 2019. International Journal of Educational Research is a publication of Elsevier.
Full text is availabe on
Science Direct: http://dx.doi.org/10.1016/j.ijer.2019.03.005
Keywords
References
View References & Citations Map
Ahl, H. (2006). Motivation in adult education A problem solver or a euphemism for direction and control?. International Journal of Lifelong Education, 25(5), pp. 385-405.

Alheit, P., & Dausien, B. (2002). Bildungsprozesse über die Lebensspanne und lebenslanges Lernen., pp. 565-585. Wiesbaden: VS Verlag für Sozialwissenschaften.

Alheit, P., Haack, H., Hofschen, H.G., & Meyer-Braun, R. (1999). Gebrochene Modernisierung–Der langsame Wandel proletarischer Milieus. Eine empirische Vergleichsstudie ost-und westdeutscher Arbeitermilieus in den 1950er Jahren, 2., pp. 711-722. Bremen: Donat Verlag.

Biesta, G., Field, J., Hodkinson, P., Macleod, F., & Goodson, I. (2011). Improving learning through the lifecourse. London: Routledge.

Chamberlayne, P. (2004). Biographical methods and social policy in European perspective. Biographical methods and professional practice: An international perspective., pp. 19-38.

Chen, Z.W. (2016). Comparative research on the motivations, influential factors, and current status of lifelong learning in China and Germany. Göttingen: Cuvillier Verlag.

Coffield, F. (2000). The three stages of lifelong learning; Romance, evidence and implementation. Differing visions of a learning society Southampton: Hobbs the Printers Ltd..

Cooper, C. (1996). Guidance and coherence in flexible learning. The learning society London and New York: The Open University.

Corbin, J.M., & Strauss, A. (1990). Grounded theory research: Procedures, canons, and evaluative criteria. Qualitative Sociology, 13(1), pp. 3-21.

Faure, E. (1972). Learning to be: The world of education today and tomorrow – The report to UNESCO of the International Commission on the Development of Education. Paris: UNESCO.

Gao, Z.M., Zhu, M., Fu, L., & Tao, M.Z. (2017). The Construction of Learning Society and Lifelong Education System in China: Review and Re-exploration of Knowing and Doing. Open Education Research, 23(4), pp. 50-64.

Hallqvist, A. (2014). Biographical learning: Two decades of research and discussion. Educational review (Birmingham), 4(66), pp. 497-513.

Han, S. (2001). Creating systems for lifelong learning in Asia. Asia Pacific Education Review, 2(2), pp. 85-95.

Jiang, T.H. (2018). A Debate between the mode of cultural reproduction and the mode of cultural mobility: The Role of habitus in education inequity. Contemporary Education and Culture, 10(06), pp. 1-10.

Kang, D. (2007). Rhizoactivity: toward a postmodern theory of lifelong learning. Adult Education Quarterly, 57(3), pp. 205-220.

Merriam, S., & Kee, Y. (2014). Promoting community wellbeing: The case for lifelong learning for older adults. Adult Education Quarterly, 64(2), pp. 128-144.

Riddell, S., Baron, S., Stalker, K., & Wilkinson, H. (1997). The concept of the learning society for adults with learning difficulties: Human and social capital perspectives. Journal of Education Policy, 12, pp. 473-483.

Riddell, S., Wilson, A., & Baron, S. (2001). Gender, social capital and lifelong learning for people with learning difficulties. International Studies in Sociology of Education, 11(1), pp. 3-24.

Schuetze, H.G. (2006). International concepts and agendas of lifelong learning. Compare: A Journal of Comparative and International Education, 36, pp. 289-306.

Wang, M., Yuan, D., & Weidlich, M. (2017). Do the demands of the global forces shape local agenda? An analysis of lifelong learning policies and practice in China. Asia Pacific Education Review, 18(2), pp. 219-226.

Weber, M. (1904). Die" Objektivität" sozialwissenschaftlicher und sozialpolitischer Erkenntnis. Archiv für sozialwissenschaft und sozialpolitik, 19(1), pp. 22-87.

Zhao, K., & Biesta, G. (2012). The moral dimension of lifelong learning: Giddens, Taylor, and the "Reflexive project of the self". Adult Education Quarterly, 62(4), pp. 332-350.
These references have been extracted automatically and may have some errors. Signed in users can suggest corrections to these mistakes.
Suggest Corrections to References