You are here:
Academic Use of Online Encyclopedias
PROCEEDINGS
Claire Bélisle, LIRE (CNRS-University Lumière Lyon 2), France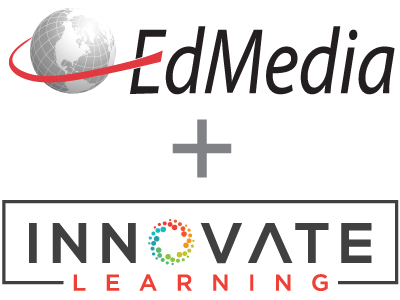 EdMedia + Innovate Learning, in Montreal, Canada ISBN 978-1-880094-56-3 Publisher: Association for the Advancement of Computing in Education (AACE), Waynesville, NC
Abstract
Online encyclopedias, fully exploiting the cross-referencing possibilities offered by hyperlinks have been widely made available to students and teachers on many university intranets. Use has not developed as could have been expected despite the congruence of encyclopedic information with university training. A research project, involving two university research units, an encyclopedia provider and a national research center on pedagogy, has been set up to study this situation. The issues addressed include specificity of encyclopedic information, optimization of encyclopedic information presentation, contents and reliability, instrumenting encyclopedic information retrieval and processing, and characterizing digital reading of online encyclopedias.
Citation
Bélisle, C. (2005). Academic Use of Online Encyclopedias. In P. Kommers & G. Richards (Eds.), Proceedings of ED-MEDIA 2005--World Conference on Educational Multimedia, Hypermedia & Telecommunications (pp. 4548-4552). Montreal, Canada: Association for the Advancement of Computing in Education (AACE). Retrieved April 22, 2019 from https://www.learntechlib.org/primary/p/20794/.
Keywords
View References & Citations Map
References
Anderson, T. And Whitelock, D. (2004). The Educational Semantic Web: Visioning and Practicing the Future of Education: Journal of Interactive Media in Education, 2004 (1), Special Issue on the Educational Semantic Web. ISSN:1365-893X [ www-jime.open.ac.uk/2004/1]
Auroux, S. (1999). Pour une nouvelle encyclopédie. Bulletin des Bibliothèques de France. T.44 ; n°2, P.8-9. Http://bbf.enssib.fr page consultée le 17/02/2004.
Bélisle, C. (2004), coordonné par, La lecture numérique: réalités, enjeux et perspectives, Presses de l'ENSSIB, Villeurbanne-Lyon. Branch, Jennifer L., (2001). Information-Seeking Processes of Junior High School Students: A Case Study of CDROM Encyclopedia Use, School Libraries Worldwide, Vo l 7, N° 1, P. 11-27.
Clément, J. (1995) Du texte à l'hypertexte : vers une épistémologie de la discursivité hypertextuelle, article paru dans Balpe, J.-P., Lelu, A., Saleh,I., (coords.) Hypertextes et hypermédias : réalisations, outils, méthodes, Paris : Hermès. Cormenier, Marie-Noëlle, (2002). Encyclopédies: tout en ligne? Méd ia log N° 42, Janvier 2002, Académie de Créteil, France. Cotte D., (1998), « Le texte numérique et l'intériorisation des dispositifs documentaires », paru dans Document numérique, Les bibliothèques numériques, vol 2, n° 3-4, P. 259-279.
Melançon, B. (2004). Sommes-nous les premiers lecteurs de l'Encyclopédie ?, paru dans Les défis de la publication sur le Web: hyperlectures, cybertextes et méta-éditions, coordonné par J.-M. Salaün et C. Vandendorpe, Presses de l'ENSSIB, Villeurbanne.
These references have been extracted automatically and may have some errors. If you see a mistake in the references above, please contact info@learntechlib.org.