You are here: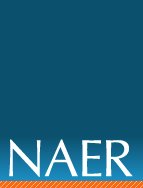 The Process of Change from Chairs to Departments at Spanish Universities
ARTICLE
Español/Spanish

El tránsito de cátedras a departamentos en la universidad española

NAERJ Volume 8, Number 1, ISSN 2254-7339 Publisher: University of Alicante
Abstract
The transformation of the model of university organization, with the passage of the traditional system of chairs to departmental, began in Spain in the mid-sixties. The educational policy of the regime, taking as reference foreign models such as the German or Anglo- Saxon, introduces via regulations, which are not real and operative, the bases of the new model through the Law of July 17, 1965 on the structure of university faculties and their teaching staff. This article analyses and discusses that initial process of gestation and insertion of the department as a new structure of the hierarchical-administrative organization of the institution, taking the University of Salamanca as an excellent illustration of this case study. For this, the historical method and unpublished printed sources are used – minutes of the Council of Rectors, of Faculty Meetings, correspondence, etc. – as well as legislative sources, which provide us with the basic normative frame of reference. All this allows us to review the main legal milestones and some of the most relevant events that take place prior and subsequent approval of the departmental system, issues that will reveal motivations, points of view and tensions generated among the body of professors before the loss of chairs turned into authentic bastions.
Español/Spanish:
La transformación del modelo de organización universitaria, con el paso del tradicional sistema de cátedras al departamental, se inicia en España a mediados de los sesenta. La política educativa del régimen, tomando como referencia modelos foráneos como el alemán o anglosajón, introduce vía normativa, que no real y operativa, las bases del nuevo modelo mediante la Ley de 17 de julio de 1965 sobre estructura de las facultades universitarias y su profesorado. En este artículo se analiza y discute ese inicial proceso de gestación e inserción del departamento como nueva estructura de la organización jerárquico-administrativa de la institución, tomando como caso de estudio particular el de la Universidad de Salamanca. Para ello, se emplea el método histórico y se recurre a fuentes impresas inéditas –actas del Consejo de Rectores, de Juntas de Facultad, correspondencia, etc.– así como a fuentes legislativas, que nos proporcionan el marco normativo básico de referencia. Todo ello nos permite realizar un repaso por los principales hitos legales y por algunos de los acontecimientos más relevantes que se producen previa y posterior aprobación del sistema departamental, cuestiones que irán revelando motivaciones, puntos de vista y tensiones generadas entre el cuerpo de catedráticos ante la pérdida de unas cátedras convertidas en auténticos bastiones.
Citation
González, S. (2019). The Process of Change from Chairs to Departments at Spanish Universities. Journal of New Approaches in Educational Research (NAER Journal), 8(1), 66-72. University of Alicante. Retrieved September 18, 2020 from https://www.learntechlib.org/p/207148/.
References
View References & Citations Map
Carrillo-Linares, A. (2015). Universidades y transiciones políticas: el caso español en los años 60-70. Espacio, Tiempo y Educación, 2(2), 49-75.
Doyle, T., & Brady, M. (2018). Reframing the university as an emergent organization: implications for strategic management and leadership in higher. Journal of Higher Education Policy and Management, 40(2), 1-16.
Dressel, P.L. (1970). The confidence crisis: An analysis of university departments. San Francisco: Jossey-Bass.
Dressel, P.L., & Reichard (1970). The university department: Retrospect and prospect. The Journal of Higher Education, 41(5), 387-396.
Fernández, J.M. (2013). Problems and challenges for the politics of education before the change of prominence experienced by educational actors. Journal of New Approaches in Educational Research, 2(2), 67-65. Doi:10.7821/naer.2.2.63-71
Gómez, T.F. (2009). La universidad alemana, una referencia para el Proyecto de Ley de Reforma Universitaria de 1933. En J. Mª Hernández (Dir.), Influencias alemanas en la educación española e iberoamericana (1809-2009) (pp. 79-90).
Machuca, V.M., & Becerril, S. (1993). La departamentalización en las instituciones de educación superior. Una experiencia en proceso. Revista de Educación Superior: ANUIES, 22, 1-6.
Mainero, N.E. (2004). Características distintas de las comunidades académicas en la educación superior: bases teóricas para analizar sus incidencias en las valoraciones acerca de la calidad y de la igualdad educativa. Fundamentos en Humanidades, V(1), 45-61.
Malagón, L.A. (2005). Cambios y conflictos en los discursos político-pedagógicos sobre la universidad. Archivos Analíticos de Políticas Educativas, 13(22), 1-21.
Martín, A. (1998). La departamentalización. Contexto y concepto. Sinéctica, Revista Electrónica de Educación, 12. Retrieved from http://www.redalyc.org/articulo.oa?id=99826006011
Martínez, M. (2005). La Facultad de Derecho en los años sesenta. Creación de departamentos y nuevos planes de estudios. Cuadernos del Instituto Antonio de Nebrija de Estudios sobre la Universidad, 8, 117-178.
Martínez, M. (2017). Las facultades de derecho entre la crisis del modelo liberal de universidad y la del 68. En A. Martínez, & C. Prados (Ed.), Las universidades durante el proceso de democratización española (1968-1983): una perspectiva jurídica (pp. 129-143). Madrid: Dykinson, S.L.
Meneses, E. (1971). La organización departamental en las universidades. Revista del Centro de Estudios Educativos, 1(3), 75-78.
Otero, L.E. (Dir.). (2006). La destrucción de la ciencia en España. Depuración universitaria en el franquismo. Madrid: Editorial Complutense. Puelles, M. De (2011). Política y educación en la España contemporánea. Madrid: Universidad Nacional de Educación a Distancia.
Sánchez-Claros, J.P. (2014). Influencia de la cultura académica de origen en el desempeño docente de profesores universitarios noveles. Historia y Comunicación Social, 19, 523-533.
Sanz, L. (1997). Estado, ciencia y tecnología en España: 1939-1997. Madrid: Alianza.
Sanz, L., & López, S. (1997). Política tecnológica versus política científica durante el franquismo. Quaderns d'Història de l'Enginyeria, 2, 77-118.
Smith, W., & Bender, T. (2007). American higher education transformed, 19402005: Documenting the national discourse. United States: The Johns Hopkins University Press.
Tovar, A. (1968). Universidad y educación de masas (ensayo sobre el porvenir de España). Barcelona: Ediciones Ariel.
Wittrock, B. (1996). Las tres transformaciones de la Universidad Moderna. En S. Rothblatt, & B. Wittrock (Eds.), La universidad europea y americana desde 1800 (pp. 331-397). Barcelona: Pomares-Corredor.
Witziers, B., Sleegers, P.J.C., & Imants, J.G.M. (1999). Departments as teams: functioning, variations and alternatives. School Leadership Management, 19(3), 293-304.
Zabalza, M. (2000). El papel de los departamentos universitarios en la mejora de la calidad de la docencia. Revista Interuniversitaria de Formación del Profesorado, 38, 47-66.
Zamanillo, E. (1980). La organización departamental en las instituciones de Educación Superior. Revista de Educación Superior: ANUIES, IX(3-35), 1-6.
These references have been extracted automatically and may have some errors. Signed in users can suggest corrections to these mistakes.
Suggest Corrections to References