You are here:
Relationship between private schooling and achievement: Results from rural and urban India
ARTICLE
Economics of Education Review Volume 31, Number 4, ISSN 0272-7757 Publisher: Elsevier Ltd
Abstract
This paper contributes to the important but small body of research on the role of private schools in Indian education. It uses a household dataset from India with a rich set of household covariates and student performance data on reading, writing, and mathematics. For both rural and urban India the results from regression analyses indicate that private school students perform better on tests controlling for covariates. In both contexts, however, the private school benefit becomes largely, statistically, insignificant after conducting multivariate analysis on data balanced using the propensity score matching technique. The paper also makes an initial attempt to identify 'low-fee' private schools; within the regression framework it finds that children in such schools may perform no better than their public school counterparts. The data and methods used in this paper are not without limitations; however these analyses call into question the claim that private school effect may be unequivocally positive and highlights the potential heterogeneity in private school performance in the Indian context.
Citation
Chudgar, A. & Quin, E. (2012). Relationship between private schooling and achievement: Results from rural and urban India. Economics of Education Review, 31(4), 376-390. Elsevier Ltd. Retrieved May 13, 2021 from https://www.learntechlib.org/p/206755/.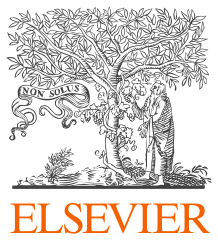 This record was imported from Economics of Education Review on March 1, 2019. Economics of Education Review is a publication of Elsevier.
Full text is availabe on
Science Direct: http://dx.doi.org/10.1016/j.econedurev.2011.12.003
Keywords
References
View References & Citations Map
Bettinger, E. (2005). The effect of charter schools on charter students and public schools. Economics of Education Review, 24, pp. 133-147.

Cohen-Zada, D. (2009). An alternative instrument for private school competition. Economics of Education Review, 28, pp. 29-37.

Desai, S., Dubey, A., Vanneman, R., & Banerji, R. (2008). Private schooling in India: A new educational landscape.

Doyle, W.R. (2009). The effect of community college enrollment on bachelor's degree completion. Economics of Education Review, 28, pp. 199-206.

French, R., & Kingdon, G. (2010). The relative effectiveness of private and government schools in Rural India: Evidence from ASER data. DoQSS Working Paper No. 10-03, June 2010. London: University of London Institute of Education.

Goldhaber, D. (1996). Public and private high schools: Is school choice an answer to the productivity problem?. Economics of Education Review, 15, pp. 93-109.

Government of India (2009). Annual Report 2009–2010. New Delhi: Department of Elementary Education and Literacy, Department of Secondary and Higher Education.

Goyal, S. (2009). 'Inside the house of learning': The relative performance of public and private schools in Orissa. Education Economics, 17(3), pp. 315-327.

Goyal, S., & Pandey, P. (2009). How do government and private schools differ? Findings from two large Indian states. Report No. 30, South Asia Human Development Sector. Washington. DC: The World Bank.

Guo, S., & Fraser, M.W. (2010). Propensity score analysis: Statistical methods and applications. Thousand Oaks, CA: Sage Publications.

Heckman, J.J., Ichimura, H., & Todd, P.E. (1997). Matching as an econometric evaluation estimator: Evidence from evaluating a job training program. The Review of Economic Studies, 64(4), pp. 605-654.

Imai, K. (2005). Do get-out-the-vote calls reduce turnout? The importance of statistical methods for field experiments. American Political Science Review, 99(May (2)), pp. 283-300.

Kingdon, G. (2007). The progress of school education in India. Oxford Review of Economic Policy, 23(2), pp. 168-195.

Kingdon, G. (1996). The quality and efficiency of public and private education: A case study of Urban India. Oxford Bulletin of Economics and Statistics, 58(1), pp. 57-82.

Long Scott, J. (1997). Regression models for categorical and limited dependent variables. Thousand Oaks, CA: Sage Publications.

Mehta A. C. (2011). Elementary Education in India: Analytical Report 2008–2009. New Delhi: National University of Educational Planning and Administration and Department of School Education and Literacy, Ministry of Human Resource Development Government of India.

Muralidharan, K., and M. Kremer (2006). Public and private schools in rural India. Unpublished report. Cambridge, MA: Massachusetts Institute of Technology.

Rosenbaum, P.R., & Rubin, D.B. (1983). The central role of the propensity score in observational studies for causal effects. Biometrika, 70(1), pp. 41-55.

Rosenbaum, P.R., & Rubin, D.B. (1983). Assessing sensitivity to an unobserved binary covariate in an observational study with binary outcome. Journal of the Royal Statistical Society Series B, 45(2), pp. 212-218.

Rouse, C. (1998). Private school vouchers and student achievement: An evaluation of the Milwaukee parental choice program. Quarterly Journal of Economics, 113, pp. 553-602.

Rubin, D.B. (1997). Estimating causal effects from large data sets using propensity scores. Annals of Internal Medicine, Part 2, 127, pp. 757-763.

Rubin, D.B., & Thomas, N. (1996). Matching using estimated propensity scores, relating theory to practice. Biometrics, 52, pp. 249-264.

Smith, J.A., & Todd, P.E. (2001). Reconciling conflicting evidence on the performance of propensity score methods. American Economic Review, 91(2), pp. 112-118.

Stolzenberg, R.M., & Relles, D.A. (1997). Tools for intuition about sample selection bias and its correction. American Sociological Review, 62(3), pp. 494-507.

The Gazette of India. (2009). The Right of Children to Free and Compulsory Education Act, 2009. http://education.nic.in/Elementary/free%20and%20compulsory.pdf.

Tooley, J., & Dixon, P. (2003). Private schools in India: A case study from India. UK: CfBT Research and Development.

Tooley, J., Dixon, P., Shamsan, Y., & Schagenb, I. (2010). The relative quality and cost-effectiveness of private and public schools for low-income families: A case study in a developing country. School Effectiveness and School Improvement, 21(2), pp. 117-144.

Wadhwa W. (2009). Are private schools really performing better than goverment schools? In Annual Status of Education Report (Rural) New Delhi: Pratham.

Witte, J. (1992). Private school versus public school achievement: Are there findings that should affect the educational choice debate?. Economics of Education Review, 11, pp. 371-394.

Zanutto, E.L. (2006). A comparison of propensity score and linear regression analysis of complex survey data. Journal of Data Science, 4, pp. 67-91.

Zimmer, R., Gill, B., Booker, K., Lavertu, S., & Witte, J. Examining charter student achievement effects across seven states, Economics of Education Review, Available online 17 May 2011, ISSN 0272-7757, doi:10.1016/j.econedurev.2011.05.005.
These references have been extracted automatically and may have some errors. Signed in users can suggest corrections to these mistakes.
Suggest Corrections to References