You are here:
Gender ratios at top PhD programs in economics
ARTICLE
Galina Hale, Federal Reserve Bank of San Francisco, United States ; Tali Regev, Interdisciplinary Center (IDC) Herzliya, Israel
Economics of Education Review Volume 41, Number 1, ISSN 0272-7757 Publisher: Elsevier Ltd
Abstract
Analyzing university faculty and graduate students data for ten of the top U.S. economics departments between 1987 and 2007, we find persistent differences in the gender compositions of both faculty and graduate students across departments. There is a positive correlation between the share of female faculty and the share of women in the PhD class graduating six years later. Using instrumental variable analysis, we find robust evidence that this relation is causal. These results contribute to our understanding of the persistent under-representation of women in economics, as well as for the persistent segregation of women in the labor force.
Citation
Hale, G. & Regev, T. (2014). Gender ratios at top PhD programs in economics. Economics of Education Review, 41(1), 55-70. Elsevier Ltd. Retrieved July 6, 2022 from https://www.learntechlib.org/p/206541/.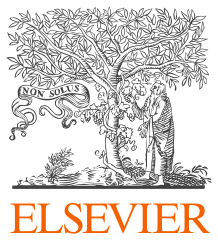 This record was imported from Economics of Education Review on March 1, 2019. Economics of Education Review is a publication of Elsevier.
Full text is availabe on
Science Direct: http://dx.doi.org/10.1016/j.econedurev.2014.03.007
Keywords
References
View References & Citations Map
Attiyeh, G., & Attiyeh, R. (). Testing for bias in graduate school admissions. Journal of Human Resources, 32(3).

Bagues, M.F., & Esteve-Volart, B. (2010). Can gender parity break the glass ceiling? Evidence from a repeated randomized experiment. Review of Economic Studies, 77(4), pp. 1301-1328.

Beaman, L., Chattopadhyay, R., Duflo, E., Pande, R., & Topalova, P. (2008). Powerful women: Does exposure reduce bias? Working paper series rwp08-037.

Bettinger, E., & Long, B.T (2004). Do college instructors matter? The effects of adjuncts and graduate assistants on students' interests and success. NBER working papers 10370.

Blau, F.D., Currie, J.M., Croson, R.T.A., & Ginther, D.K. (2010). Can mentoring help female assistant professors? Interim results from a randomized trial. American Economic Review, 100(2), pp. 348-352.

Carrell, S.E., Page, M.E., & West, J.E. (2010). Sex and science: How professor gender perpetuates the gender gap. The Quarterly Journal of Economics, 125(3), pp. 1101-1144.

Dolado, J.J., Felgueroso, F., & Almunia, M. (2005). Do men and women-economists choose the same research fields? Evidence from top-50 departments. IZA discussion papers 1859.

Dynan, K.E., & Rouse, C.E. (1997). The underrepresentation of women in economics: A study of undergraduate economics students. The Journal of Economic Education, 28(4), pp. 350-368.

Ehrenberg, R.G., Jakubson, G.H., Martin, M.L., Main, J.B., & Eisenberg, T. (2012). Diversifying the faculty across gender lines: Do trustees and administrators matter?. Economics of Education Review, 31(1), pp. 9-18.

Fraumeni, B.M. (2011). Report of the Committee on the Status of Women in the Economics Profession 2010. American Economic Review, 101(3), pp. 731-736.

Gagliarducci, S., & Paserman, M.D. (2009). Gender interactions within hierarchies: Evidence from the political arena. Working paper 14893.

Ginther, D.K., & Kahn, S. (). Women in economics: Moving up or falling off the academic career ladder?. Journal of Economic Perspectives, 18(3), pp. 193-214.

Goldin, C. (1990). Understanding the gender gap: An economic history of American women. New York: Oxford University Press, Inc..

Hill, C., Corbett, C., & St Rose, A. (2010). Why so few? Women in science, technology, engineering, and mathematics. Washington, DC: AAUW.

Hilmer, C.E., & Hilmer, M.J. (2007). On the relationship between the student–advisor match and early career research productivity for agricultural and resource economics Ph.D.s. American Journal of Agricultural Economics, 89(1), pp. 162-175.

Hoffmann, F., & Oreopoulos, P. (2009). A professor like me: The influence of instructor gender on college achievement. Journal of Human Resources, 44(2).

Kahn, S. (1993). Gender differences in academic career paths of economists. American Economic Review, 83(2), pp. 52-56.

McDowell, J.M., Singell, L.D., & Ziliak, J.P. (1999). Cracks in the glass ceiling: Gender and promotion in the economics profession. American Economic Review, 89(2), pp. 392-396.

Neumark, D., & Gardecki, R. (). Women helping women? Role model and mentoring effects on female Ph.D. students in economics. Journal of Human Resources, 33(1), pp. 220-246.

Robst, J., Keil, J., & Russo, D. (1998). The effect of gender composition of faculty on student retention. Economics of Education Review, 17(4), pp. 429-439.

Stock, J.H., Wright, J.H., & Yogo, M. (2002). A survey of weak instruments and weak identification in generalized methods of moments. Journal of Business and Economic Statistics, 20(4), pp. 518-529.

Stock, W.A., Siegfried, J.J., & Finegan, T.A. (2011). Completion rates and time-to-degree in economics PhD programs (with comments by David Colander, N. Gregory Mankiw, Melissa P. McInerney, James M. Poterba). American Economic Review, 101(3), pp. 176-188.

Tolbert, P.S., Andrews, A., Simons, T., & Rhee, J. (1995). The effects of gender composition in academic departments on faculty turnover. Industrial and Labor Relations Review, 48(3), pp. 562-579.

Zinovyeva, N., & Bagues, M.F. (2010). Does gender matter for academic promotion? Evidence from a randomized natural experiment. Discussion paper 5537.
These references have been extracted automatically and may have some errors. Signed in users can suggest corrections to these mistakes.
Suggest Corrections to References