You are here:
Wage and test score dispersion: some international evidence
ARTICLE
Economics of Education Review Volume 22, Number 1 ISSN 0272-7757 Publisher: Elsevier Ltd
Abstract
Previous research has shown that wage-setting institutions help explain international differences in wage inequality. We expand on this theme to explore the role that educational institutions play in determining differences in wage dispersion across countries and within countries over time. We compare the distribution of test scores at age thirteen in 1964 and 1982 and wages later in life across eleven countries. We find that wage dispersion later in life is never greater than test score dispersion. In particular, Lorenz curves for a cohort's wages always lie above or on top of the cohort's test score Lorenz curve. Furthermore, wage dispersion, as summarized by Gini coefficients, is significantly related to test score dispersion in the country. A general fall in test score dispersion between 1962 and 1982 appears to be reflected in reduced wage dispersion within cohorts. For three countries with available data (the US, the UK, and Japan), we find evidence of skill-biased changes in wage dispersion between the early 1970s and the late 1980s.
Citation
Bedard, K. & Ferrall, C. Wage and test score dispersion: some international evidence. Economics of Education Review, 22(1), 31-43. Elsevier Ltd. Retrieved December 10, 2019 from https://www.learntechlib.org/p/206328/.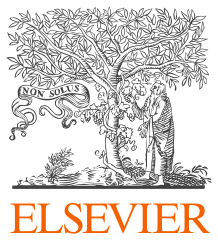 This record was imported from Economics of Education Review on March 1, 2019. Economics of Education Review is a publication of Elsevier.
Full text is availabe on
Science Direct: http://dx.doi.org/10.1016/S0272-7757(01)00060-7
Keywords
References
View References & Citations Map
Blau, F., & Kahn, L. (1996). International differences in male wage inequality: institutions versus market forces . Journal of Political Economy, 104(4), pp. 791-836.

Blau, F., & Kahn, L. (2001). Do cognitive test scores explain higher us wage inequality? NBER, Working Paper No.8210.

Currie, J., & Thomas , D. (1999). Early test scores, socioeconomic status and future outcomes. NBER, Working Paper No. 6943.

Danziger, S., & Gottschalk, P. (1995). America unequal. New York: Sage.

Devroye D., & Freeman, R. (2001). Does inequality in skills explain inequality of earnings across countries? NBER, Working Paper No. 8140.

Eckstein, Z., & Wolpin, K. (1999). Why youths drop out of high school: the impact of preferences, opportunities, and abilities . Econometrica, 67(6), pp. 1295-1339.

Freudenthal, H. (1975). Pupils' achievement internationally compared—the IEA. Educational Studies in Mathematics, 6.

Gottschalk, P., & Joyce, M. (1998). Cross-national differences in the rise in earnings inequality: market and institutional factors . Review of Economics and Statistics, 80(4), pp. 489-502.

Gottschalk, P., & Smeeding, T. (1997). Cross-national comparisons of earnings and income inequality . Journal of Economic Literature, XXXV(2), pp. 633-688.

Grogger, J. (1996). School expenditures and post-schooling earnings: evidence from high school and beyond . Review of Economics and Statistics, 78(4), pp. 628-637.

Heyneman, S., & Loxley, W. (1983). The effect of primary school quality on academic achievement across twenty-nine high- and low-income countries . American Journal of Sociology, 88(6), pp. 1162-1194.

Husen, T. (1967). International study of achievement in mathematics, a comparison of twelve countries. vols. 1 and 2. Stockholm: Almqvist & Wiksell.

Japanese Ministry of Labor (1989). Yearbook of labour statistics.

Keane, M., & Wolpin, K. (1997). The careers of young men . Journal of Political Economy, 105(3), pp. 473-522.

Keeves, J. (1988). Cross-national comparisons in educational achievement: the role of the international association for the evaluation of educational achievement (IEA). In S.P. Heneman, & I. Fagerlind (Eds.), University examinations and standardized tests: principles, experience, and policy options. World Bank Technical Paper No. 78.

Levy, F., & Murnane, R. (1992). U.S. earnings levels and earnings inequality: a review of recent trends and proposed explanations . Journal of Economic Literature, 30(3), pp. 1333-1381.

OECD (1981). OECD studies in taxation. Income tax schedules: distribution of taxpayers and revenues. Paris: OECD Publications and Information Center.

Paglin, M., & Rufolo, A. (1990). Heterogeneous human capital, occupational choice, and male-female earnings differences . Journal of Labor Economics, 8(1), pp. 123-144.

Robitaille, D. (1989). Students' achievements: population A . The IEA study of mathematics II: contexts and outcomes of school mathematcis Oxford: Pergamon.

Robitaille, D. (1990). Canadian participation in the second international mathematics study, working paper, Economic Council of Canada No. 6.

Traxler, F. (1996). Collective bargaining and industrial change: a case of disorganization? A comparative analysis of eighteen OECD countries . European Sociological Review, 12(3), pp. 271-287.

UNESCO (1964, 1986, 1987). Yearbook.

Wößmann, L. (2000). Schooling resources, educational institutions, and student performance: the international evidence, Kiel Institute of World Economics, Working Paper No. 983.
These references have been extracted automatically and may have some errors. Signed in users can suggest corrections to these mistakes.
Suggest Corrections to References