You are here:
Alcohol abuse and truancy among Spanish adolescents: A count-data approach
ARTICLE
Economics of Education Review Volume 25, Number 2 ISSN 0272-7757 Publisher: Elsevier Ltd
Abstract
Alcohol abuse and truancy are two widespread problems among the adolescent Spanish population. Given the negative consequences of both behaviours for human capital acquiring and their origin in adolescence, our study lies in analysing the relationship between these risk behaviours. From a methodological point of view, our contribution consists of considering unobserved factors that influence both alcohol abuse and truancy, that is to say, to test if there are individual or social factors that orient the adolescent to take both decisions. Given the nature of the data, we consider this relation by using a bivariate negative binomial model, which is estimated for a representative sample of the school population in Spain in 1996, 1998 and 2000. The results confirm the existence of these unobserved factors underlying the decisions to drink alcohol in excess and to play truant. The results also reveal the importance of the family environment in the truant-behaviour of the adolescent, as well as the usefulness of being a member of a social association and information campaigns about drugs in the reduction of alcohol abuse among adolescents.
Citation
Duarte, R. & Escario, J.J. Alcohol abuse and truancy among Spanish adolescents: A count-data approach. Economics of Education Review, 25(2), 179-187. Elsevier Ltd. Retrieved September 25, 2023 from https://www.learntechlib.org/p/206309/.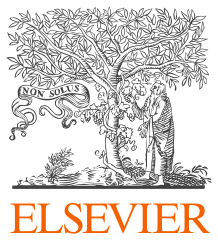 This record was imported from Economics of Education Review on March 1, 2019. Economics of Education Review is a publication of Elsevier.
Full text is availabe on
Science Direct: http://dx.doi.org/10.1016/j.econedurev.2005.01.007
Keywords
References
View References & Citations Map
Baker, M.L., Sigman, J.N., & Nugent, M.E. (2001). Truancy reduction: Keeping students in school . Washington, DC: U.S. Department of Justice, Office of Juvenile Justice and Delinquency Prevention.

Becker, G.S., Grossman, M., & Murphy, K.M. (1994). An empirical analysis of cigarette addiction . The American Economic Review, 84, pp. 396-418.

Becker, G.S., & Murphy, K.M. (1988). A theory of rational addiction . Journal of Political Economy, 96, pp. 675-700.

Bell, A.J., Rosen, L.A., & Dynlacht, D. (1994). Truancy intervention . The Journal of Research and Development in Education, 27, pp. 203-211.

Cameron, C., & Trivedi, P.K. (1998). Regression analysis of count data . Cambridge: Cambridge University Press.

Chaloupka, F. (1991). Rational addictive behavior and cigarette smoking . Journal of Political Economy, 99, pp. 722-742.

Efron, B. (1979). Bootstrap methods: Another look at the jackknife . Annals of Statistics, 7, pp. 1-26.

Efron, B., & Tibshirani, R.J. (1993). An introduction to the Bootstrap . London: Chapman and Hall.

English, D.R., Holman, C.D.J., & Milne, E. (1995). The quantification of drug caused morbidity and mortality in Australia, 1995 edition . Camberra: Commonwealth Department of Human Services and Health.

Garry, E. M. (1996). Truancy: First step to a lifetime of problems. OJJDP Juvenile Justice Bulletin. Washington, DC: U.S. Department of Justice, Office of Justice Programs, Office of Juvenile Justice and Delinquency Prevention.

Grant, B.F., & Dawson, D.A. (1997). Age at onset of alcohol use and its association with DSM-IV alcohol abuse and dependence: results from the national longitudinal alcohol epidemiological survey . Journal of Substance Abuse, 9, pp. 103-110.

Hawkins, J.D., Catalano, R.F., & Miller, J.Y. (1992). Risk and protective factors for alcohol and other drug problems in adolescence and early adulthood: Implications for substance abuse prevention . Psychological Bulletin, 112, pp. 64-105.

Hingson, R.W., Heeren, T., Jamanka, A., & Howland, J. (2000). Age of drinking onset and unintentional injury involvement after drinking . Journal of the American Medical Association, 284(12), pp. 1527-1533.

Jernigan, D.H. (2001). Global status report: Alcohol and young people . Geneva: World Health Organization, 2001.

Marshall, A.W., & Olking, I. (1990). Multivariate distributions generated from mixtures of convolutions and product families . Topics in statistical dependence, IMS Lecture Notes Monograph Series, Vol. 16, pp. 371-393. Hayward, CA: Institute of Mathematical Statistics.

Mullahy, J. (1997). Instrumental-variable estimation of count data models: application to models of cigarette smoking behaviour . The Review of Economics and Statistics, 79, pp. 586-593.

Murray, C., & López, A.D. (1997). The global burden of disease . Cambridge: Harward University Press.

OECD (2003). Student engagement at school: A sense of belonging and participation. Results from PISA 2000.

Pacula, R.L. (1998). Does increasing the beer tax reduce marijuana consumption? . Journal of Health Economics, 17, pp. 557-585.

Register, C., Williams, D., & Grimes, P. (2001). Adolescent drug use and educational attainment . Education Economics, 9(1), pp. 1-18.

Rehn, N., Room, R., & Edwards, G. (2001). Alcohol in the European Region. Consumption harm and policies .

Rice, D. P., Kelman, S., Miller, L. S., & Dunmeyer, S. (1990). The economic costs of alcohol and drug abuse and mental illness: 1985. Alcohol, Drug Abuse, and Mental Health Administration, U.S. Department of Health and Human Services. DHHS Publication No. (ADM) 90-1694. San Francisco, CA: Institute for Health & Aging, University of California.

Roebuck, M.C., French, M.T., & Dennis, M.L. (2004). Adolescent marijuana use and school attendance . Economics of Education Review, 23(2), pp. 133-141.

Smith, R., & Blundell, R. (1986). An exogeneity test for a simultaneous equation tobit model with and application to labor supply . Econometrica, 54, pp. 679-685.

World Health Organization (2001). Drinking among young Europeans . Copenhagen: WHO Regional Office for Europe.

Yamada, T., Kendix, M., & Yamada, T. (1996). The impact of alcohol consumption and marijuana use on high school graduation . Health Economics, 5, pp. 77-92.
These references have been extracted automatically and may have some errors. Signed in users can suggest corrections to these mistakes.
Suggest Corrections to References