You are here: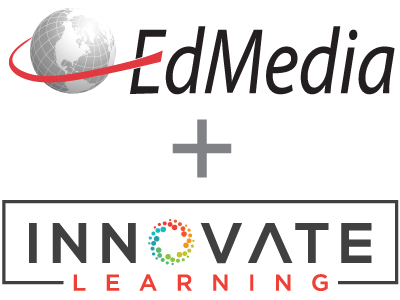 Developing Metacognition through Student Contracts
PROCEEDINGS
Mark McMahon, Edith Cowan Unviersty, Australia ; Joe Luca, Edith Cowan University, Australia
EdMedia + Innovate Learning, in Montreal, Canada ISBN 978-1-880094-56-3 Publisher: Association for the Advancement of Computing in Education (AACE), Waynesville, NC
Abstract
This paper describes an on-line approach to assessment through student contracts that was designed to both address issues of fairness of assessment as well as to promote the planning, monitoring and evaluation integral to enhancing metacognition.Findings suggested that while students initially perceived themselves to be metacognitive overall, the process of negotiated assessment created some instability in the way students viewed themselves as learners. This was tied to a greater focus on group rather than individual understandings and an increased awareness of the complexity and subjectivity of self-judgements. The paper concludes that further research into the role of negotiated assessment is required to fully explore the dynamics that underpin social and internal negotiation that the on-line environment engendered.
Citation
McMahon, M. & Luca, J. (2005). Developing Metacognition through Student Contracts. In P. Kommers & G. Richards (Eds.), Proceedings of ED-MEDIA 2005--World Conference on Educational Multimedia, Hypermedia & Telecommunications (pp. 3260-3268). Montreal, Canada: Association for the Advancement of Computing in Education (AACE). Retrieved October 21, 2019 from https://www.learntechlib.org/primary/p/20584/.
Keywords
References
View References & Citations Map
Blakey, E., & Spence, S. (1990). Developing Metacognition. ERIC Digest. Retrieved 19 January, 2002, from http://www.ed.gov/databases/ERIC_Digests/ed327218.html
Boekaerts, M. (1997). Self-Regulated Learning: a new concept embraced by researchers, policymakers, educators, teachers, and students. Learning and Instruction, 7(2), 161-186.
Collis, B. (1997). Supporting project-based collaborative learning via a WorldWide Web environment. In B.H. Khan (Ed.), Web-Based Instruction (pp. 213-219). New Jersey: Educational technology publications.
English, S., & Yazdani, M. (1999). Computer-supported cooperative learning in a virtual university. Journal of Computer Assisted Learning, 15(2), 2-13.
Haefner, T. (2004). Assessment as a Magnification of Internal, Parallel, and External Reflection. Action in Teacher Education, 25(4), 14-19.
Nelson, T.O. & Narens, L.(1994) Why Investigate Metacognition?. In J. Metcalfe & A. Shimamura (Eds.) Metacognition. (207-226) Cambridge: MIT press.
Jacobson, R. (1998). Teachers Improving Learning Using Metacognition With Self Monitoring Learning Strategies. Education, 118(4), 579-589.
Klemm, W.R., & Snell, J.R. (1996). Enriching computer-mediated group learning by coupling constructivism with collaborative learning. Electronic Journal of Instructional Technology, 1(2).
Pressley, M., Van Etten, S., Yokoi, L., Freebern, G., & Van Meter, P. (1998). The Metacognition of Student Scholarship: A Grounded Theory Approach. In D.J. Hacker, J. Dunlosky & A.C. Graesser (Eds.), Metacognition in Educational Theory& Practice (pp. 347-366). New Jersey: Lawrence Earlbaum Associates.
Schraw, G. (1998). Promoting General Metacognitive Awareness. Instructional Science, 26, 113-125.
Vygotsky, L. (1978). Mind in Society. London: Harvard University Press
Weinstein, C.E., & Mayer, R. (1986). The teaching of learning strategies. In M. Wittrock (Ed.), Handbook of research on teaching (pp. 315-327). New York: MacMillan.
Wilson, J. (1999). Defining metacognition: A step towards recognising metacognition as a worthwhile part of the curriculum. Paper presented at the AARE Conference, Melbourne.
These references have been extracted automatically and may have some errors. Signed in users can suggest corrections to these mistakes.
Suggest Corrections to References