You are here:
Private returns to human capital over transition: A case study of Belarus
ARTICLE
Economics of Education Review Volume 25, Number 1 ISSN 0272-7757 Publisher: Elsevier Ltd
Abstract
The gradualist approach to economic transition in Belarus would contribute to form the a priori expectation that the rate of return to education is low and the earnings profile by work experience flat, like they supposedly were under central planning. However, the first available estimates of Mincerian earnings equations based on the Belarusian Household Survey on Incomes and Expenditure suggest that the skill payoff was high in 1996, at about 10.1% per year, and stable. The return to 1 year of work experience is also high at 5%. This result maintains also after controlling for sample selection bias, despite a general reduction in the annual rate of return to education by about 20–30%. Though, it is ambiguous whether the high-skill payoff is the consequence of market forces coming into play or of policy decisions, considering the pervasive role of the state in the process of wage determination.
Citation
Pastore, F. & Verashchagina, A. Private returns to human capital over transition: A case study of Belarus. Economics of Education Review, 25(1), 91-107. Elsevier Ltd. Retrieved February 22, 2020 from https://www.learntechlib.org/p/205683/.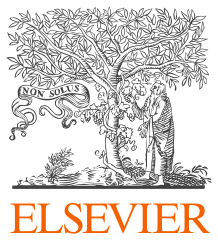 This record was imported from Economics of Education Review on March 1, 2019. Economics of Education Review is a publication of Elsevier.
Full text is availabe on
Science Direct: http://dx.doi.org/10.1016/j.econedurev.2004.11.003
Keywords
References
View References & Citations Map
Adamchik, V.A., & Bedi, A.S. (2000). Wage differentials between the public and the private sector: Evidence from an economy in transition . Labour Economics, 7(2), pp. 203-224.

Aghion, P., & Commander, S. (1999). The dynamics of inequality in the transition . Economics of Transition, 7(2, special issue), pp. 275-298.

Anderson, K., & Pomfret, R. (2000). Gender effects of transition: The case of the Kyrgyz Republic. Adelaide University, Working Paper, 8.

Atkinson, A.B., & Micklewright, J. (1992). Economic transformation in Eastern Europe and the distribution of income . Cambridge: Cambridge University Press.

Benitez-Silva, H., & Cheidvasser, S. (2000). The educated Russian's curse: Returns to education in the Russian federation. Yale University, Working Paper.

Brainerd, E. (2000). Women in transition: Change in gender wage differentials in Eastern Europe and FSU . Industrial and Labour Relations Review, 54(1), pp. 139-162.

Clark, A. (2003). Returns to human capital investment in a transition economy. The case of Russia, 1994–1998 . International Journal of Manpower, 24(1), pp. 11-30.

Gerry, G., Kim, B. -Y., & Li, C. A. (2002). The gender gap and wage arrears in Russia: Evidence from the RLMS. School of Slavonic and East European Studies, Working Paper, 24, June.

Gosling, A. (2003). The changing distribution of male and female wages 1978–2000: Can the simple skills story be rejected? CEPR, Discussion Paper, 4045.

Halvorsen, R., & Palmquist, R. (1980). The interpretation of dummy variables in semilogarithmic equations . American Economic Review, 70(3), pp. 474-475.

Heckman, J.J. (1979). Sample selection bias as a specification error . Econometrica, 47(1), pp. 153-162.

Katz, K. (1999). Where there no returns to education in the USSR? Estimates from Soviet household data . Labour Economics, 6(3), pp. 397-416.

Kornai, J. (1992). The socialist system. The political economy of communism . Oxford: Oxford University Press.

Munich, D., Svejnar, J., & Terrell, K. (2002). Returns to human capital under the communist wage grid and during the transition to a market economy. IZA Working Paper, 122.

Newell, A., & Reilly, B. (1999). Rates of return to education in the transitional economies . Education Economics, 7(1), pp. 67-84.

Orazem, P.F., & Vodopivec, M. (1997). Value of human capital in transition to market: Evidence from Slovenia . European Economic Review, 41(3–5), pp. 893-903.

Psacharopoulos, G. (1994). Returns to investment in education: A global update . World Development, 22(9), pp. 1325-1343.

Reilly, B. (1999). The gender pay gap over the transition (1992–1996) . Economics of Transition, 7(1), pp. 245-254.

Rutkowski, J. (1996). High skills pay-off: The changing wage structure during economic transition in Poland . Economics of Transition, 4(1), pp. 89-111.

Sabirianova, K. P. (2003). Skill-biased transition: The role of market, institutions, and technical change. IZA Discussion Paper, 893, October.

Svejnar, J. (1999). Labour markets in the transitional Central and East European economies. In O. Ashenfelter & D. Card (Eds.), Handbook of labour economics (Vol. 3b, pp. 2809–2857).

Trostel, P., Walker, I., & Woolley, P. (2002). Estimates of the economic return to schooling for 28 countries . Labour Economics, 9(1), pp. 1-16.

UNDP (2003). Human development report.

Vaneev, D.I., Gurskiy, I.M., & Kisel, E.C. (2001). Issledovanie rynka truda Belarsi . Minsk: NII Truda.

Vetokhin, S., & Stepanov, V. (1999). Education for all—2000 assessment . Minsk: Basic Education in Belarus.
These references have been extracted automatically and may have some errors. Signed in users can suggest corrections to these mistakes.
Suggest Corrections to References