You are here:
Early to rise? The effect of daily start times on academic performance
ARTICLE
Economics of Education Review Volume 31, Number 6, ISSN 0272-7757 Publisher: Elsevier Ltd
Abstract
Local school districts often stagger daily start times for their schools in order to reduce busing costs. This paper uses data on all middle school students in Wake County, NC from 1999 to 2006 to identify the causal effect of daily start times on academic performance. Using variation in start times within schools over time, the effect is a two percentile point gain in math test scores – roughly fourteen percent of the black–white test score gap. I find similar results for reading scores and using variation in start times across schools. The effect is stronger for students in the lower end of the distribution of test scores. I find evidence supporting increased sleep as a mechanism through which start times affect test scores. Later start times compare favorably on cost grounds to other education interventions which result in similar test score gains.
Citation
Edwards, F. (2012). Early to rise? The effect of daily start times on academic performance. Economics of Education Review, 31(6), 970-983. Elsevier Ltd. Retrieved November 30, 2023 from https://www.learntechlib.org/p/205563/.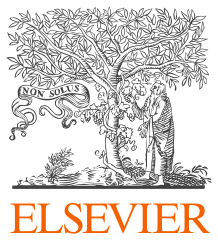 This record was imported from Economics of Education Review on March 1, 2019. Economics of Education Review is a publication of Elsevier.
Full text is availabe on
Science Direct: http://dx.doi.org/10.1016/j.econedurev.2012.07.006
Keywords
References
View References & Citations Map
Allen, R.P. (1992). Social factors associated with the amount of school week sleep lag for seniors in an early starting suburban high school. Sleep Research, p. 114.

Baroni, E., Naku, K., Spaulding, N., Gavin, M., Finalborgo, M., & LeBourgeois, M.K. (2004). Sleep habits and daytime functioning in students attending early versus late starting middle schools. Sleep, pp. A396-A397.

Canay, I.A. (2011). A simple approach to quantile regression for panel data. The Econometrics Journal, 14, pp. 368-386.

Carrell, S.E., Maghakian, T., & West, J.E. (2011). A's from Zzzz's? The causal effect of school start time on the academic achievement of adolescents. American Economic Journal: Economic Policy, 3, pp. 62-81.

Corak, M., & Lauzon, D. (2009). Differences in the distribution of high school achievement: The role of class-size and time-in-term. Economics of Education Review, 28, pp. 189-198.

Cortes, K., Bricker, J., & Rohlfs, C. (2012). The role of specific subjects in education production functions: Evidence from morning classes in Chicago public high schools. The B.E. Journal of Economic Analysis & Policy, 12(1).

Dahl, R.E., & Lewin, D.S. (2002). Pathways to adolescent health sleep regulation and behavior. Journal of Adolescent Health, 31, pp. 175-184.

Danner, F., & Phillips, B. (2008). Adolescent sleep, school start times, and teen motor vehicle crashes. Journal of Clinical Sleep Medicine, 4, pp. 533-535.

Dills, A.K., & Hernandez-Julian, R. (2008). Course scheduling and academic performance. Economics of Education Review, 27, pp. 646-654.

Fugenschuh, A. (2009). Solving a school bus scheduling problem with integer programming. European Journal of Operational Research, 193, pp. 867-884.

Hinrichs, P. (2011). When the bell tolls: The effects of school starting times on academic achievement. Education Finance and Policy, 6, pp. 486-507.

Kalish, N. (2008). Early bird gets the bad grade.

Keller, H., & Muller, W. (1979). Optimierung des schulerverkehrs durch gemischt ganzzahlige programmierung. Zeitschrift fur Operations Research B, 23, pp. 105-122.

Koenker, R. (2005). Quantile regression.

Krueger, A.B. (1999). Experimental estimates of education production functions. Quarterly Journal of Economics, 114, pp. 497-532.

Meijer, A.M., Habekothe, H.T., & Van Den Wittenboer, G.L. (2000). Time in bed, quality of sleep and school functioning of children. Journal of Sleep Research, 9, pp. 145-153.

Pilcher, J.J., & Huffcutt, A.J. (1996). Effects of sleep deprivation on performance: A meta-analysis. Sleep: Journal of Sleep Research & Sleep Medicine, 19, pp. 318-326.

Trudeau, M. (2007). High schools starting later to help sleepy teens.

Wahlstrom, K. (2000). Changing start times: Findings from the first longitudinal study of later high school start times. NASSP Bulletin, 86, pp. 3-21.

Wake County Board of Education (2004). Open Minutes – Board Meeting. Minutes of Tuesday, April 13, 2004.

Wake County Public School System Department of Transportation (2004). The three-tier bus transportation system. Wheels of Education.

Wolfson, A., & Carskadon, M. (2003). Understanding adolescents' sleep patterns and school performance: A critical appraisal. Sleep medicine Reviews, 7, pp. 491-506.

Wolfson, A., & Carskadon, M. (2005). A survey of factors affecting high school start times. NASSP Bulletin, 89, pp. 47-66.

Wolfson, A.R., Spaulding, N.L., Dandrow, C., & Baroni, E.M. (2007). Middle school start times: The importance of a good night's sleep for young adolescents. Behavioral Sleep Medicine, 5, pp. 194-209.

Wong, J. (2011). Does school start too early for student learning? Working Paper.
These references have been extracted automatically and may have some errors. Signed in users can suggest corrections to these mistakes.
Suggest Corrections to References