You are here: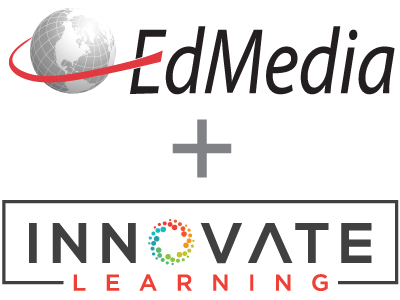 Creating Situational Interest and Motivating Tasks in an e-Learning Environment
PROCEEDINGS
Catherine McLoughlin, Australian Catholic University, Australia ; Joe Luca, Edith Cowan University, Australia
EdMedia + Innovate Learning, in Montreal, Canada ISBN 978-1-880094-56-3 Publisher: Association for the Advancement of Computing in Education (AACE), Waynesville, NC
Abstract
Motivational factors have been identified as important variables that impact on students' learning. In this study, the relationship between students' motivational orientation and the quality of learning in collaborative e-learning teams is investigated. A self-report measure of student motivational beliefs and self-regulation was administered to students working on team-based assessment tasks, and correlated with performance data obtained from assignments. The results showed that motivational beliefs were the best predictor of academic performance.
Citation
McLoughlin, C. & Luca, J. (2005). Creating Situational Interest and Motivating Tasks in an e-Learning Environment. In P. Kommers & G. Richards (Eds.), Proceedings of ED-MEDIA 2005--World Conference on Educational Multimedia, Hypermedia & Telecommunications (pp. 2903-2911). Montreal, Canada: Association for the Advancement of Computing in Education (AACE). Retrieved September 17, 2019 from https://www.learntechlib.org/primary/p/20524/.
Keywords
References
View References & Citations Map
Australian National Training Authority. (1998). Australia's national strategy for vocational education and training 1998-2003. Canberra: Commonwealth of Australia.
Bennett, N., Dunne, E., & Carre, C. (1999). Patterns of core and generic skill provision in higher education. Higher Education, 37(1), 71-93.
Biggs, J. (1999). Teaching for quality learning at university. Buckingham: Open University Press.
Boekaerts, M. (1997). Self-Regulated Learning: A new concept embraced by researchers, policymakers, educators, teachers, and students. Learning and Instruction, 7(2), 161-1 8 6.
Bonk, C.J., & Kim, K.A. (1998). Extending socio-cultural theory to adult learning. In M.C. Smith& T. Pourchot (Eds.), Adult learning and development: Perspectives from educational psychology (pp. 6788).
Candy, P., Crebert, G., & O'Leary, J. (1994). Developing lifelong learners through undergraduate education. Canberra: Australian Government Publishing Service.
Collis, B. (1998). WWW-based environments for collaborative groupwork. Education and Information Technologies, 3, 231-245.
Dearing. (1997). Higher education in the learning society. London: HMSO.
English, S., & Yazdani, M. (1999). Computer-supported cooperative learning in a virtual university. Journal of Computer Assisted Learning, 15(2), 2-13.
Falchikov, N. (1995). Peer feedback marking: Developing peer assessment. Innovations in Education and Training International, 32, 175-1 8 7.
Ford, A. (1997). Peer group assessment: Its application to a vocational modular degree course. Journal of Further and Higher Education, 21(3), 285-2 9 8.
Ge, X., Yamashiro, K.A., & Lee, J. (2000). Pre-class planning to scaffold students for online collaborative learning. Educational Technology and Society, 3(3), 159-167.
Hidi, S., Harackiewicz, J.M (2000). Motivating the unmotivated: a critical issue for the 21st century> IN Review of Educational Research, 70, (2), 151-179
Jarvela, S. (1998). Socioemotional aspects of students learning in a cognitive apprenticeship environment. Instructional Science, 26, 439-4 7 1.
Johnson, D.W., & Johnson, R.T. (1996). Cooperation and the use of technology. In D.H. Jonassen (Ed.), Handbook of research for educational telecommunications and technology (pp. 1017-1044).
Klenowski, V. (1995). Students' self-evaluation processes in student-centred teaching and learning contexts in Australia and England. Assessment in Education, 2 (2), 145-163.
Loughram, J. (1996). Developing reflective practice: Learning about teaching and learning through modelling. London: Falmer Press.
Oldfield, K.A., & MacAlpine, M.K. (1995). Peer and self assessment at tertiary level-an experiential report. Assessment and Evaluation in Higher Education, 20(1), 125-1 3 2.
Orsmond, P., Merry, S., & Reiling, K. (1996). The importance of marking criteria in the use of peer assessment. Assessment and Evaluation in Higher Education, 21(3), 239-250.
Pintrich, P.R. (1989). The dynamic interplay of student motivation and cognition in the college classroom. In C. Ames & M. Maehr (Eds.), Advances in motivation and achievement: Vol 6 (pp. 117-160). Greenwich; CT: JAI Press.
Pintrich, P.R., & De Groot, E.V. (1990). Motivational and self-regulated components of classroom academic performance. Journal of Educational Psychology, 82(1), 33-40.
Sambell, K., McDowell, L., & Brown, S. (1998). "But is it fair?": An exploratory study of student perceptions of the consequential validity of assessment. Studies in Educational Evaluation, 23, 349-371.
Schunk, D.H. (1991). Self-efficacy and academic motivation. Educational Psychologist, 2 6, 207-231.
Schon, D.A. (1987). Educating the reflective practitioner: towards a new design for teaching and learning in the professions. San Francisco, CA: Jossey-Bass.
Sluijsmans, D., Dochy, F., & Moerkerke, G. (1999). Creating a learning environment by using self-peer-and co-assessment. Learning Environments Research, 1, 293-319.
Stefani, L.A.J. (1994). Peer, self, and tutor assessment: Relative reliabilities. Studies in Higher Education, 19(1), 69-75.
Sullivan, K., & Hall, C. (1997). Introducing students to self-assessment. Assessment and Evaluation in Higher Education, 22(3), 289-305.
Topping, K.J. (1998). Peer assessment between students in colleges and universities. Review of Educational Research, 68(3), 249-276.
Topping, K.J., Smith, E.F., & Swanson, I. (2000). Formative peer assessment of academic writing between postgraduate students. Assessment and Evaluation in Higher Education, 25(2), 149-166.
Vygotsky, L. (1998). Mind in Society. Cambridge: Cambridge University Press.
Yu, F.Y. (2003). The motivating effects of anonymity and proximity in an online sychhronised competitive learning environment. Journal of Educational Computing Research, 29(2), 153-1 6 7.
Woolhouse, M. (1999). Peer assessment: The participants' perception of two activities on a further education teacher education course. Journal of Further and Higher Education, 23(2), 211-219.
Zimmerman, B. (2000). Attaining self-regulation: a social cognitive perspective. In M. Boekaerts, P.R. Pintrich & M. Zeidner (Eds.), Handbook of self-regulation (pp. 13-39). San Diego CA: Academic
These references have been extracted automatically and may have some errors. Signed in users can suggest corrections to these mistakes.
Suggest Corrections to References