You are here: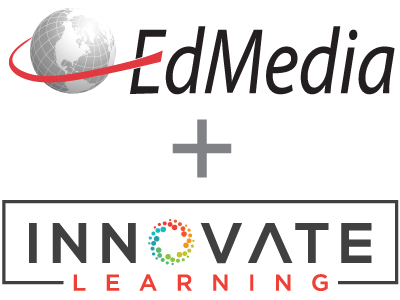 An e-Tutor evolution: A Report on a European Project that seeks to both Direct and Distil Innovative Multicultural Collaborative and Synchronous E-learning Techniques.
PROCEEDINGS
EdMedia + Innovate Learning, in Montreal, Canada ISBN 978-1-880094-56-3 Publisher: Association for the Advancement of Computing in Education (AACE), Waynesville, NC
Abstract
This paper will report on the eTUTOR pan-European project which aims to analyse a variety of case studies to build on existing literature and present practice to generate a set of guidelines for e-tutors. The eTUTOR team includes Trinity College Dublin, Ireland; INSA de Lyon, France; UPM Madrid, Spain; University of Thessaloniki, Greece; and University of York, in the UK. Each partner is committed to experimenting with e-learning environments and delivery styles specifically in relation to multicultural, synchronous and collaborative situations. The project focuses on directing and distilling innovative recommendations for e-tutors. We are now moving from the stage of design and development through to testing the model and collecting data, to seeking international feedback and reflection.
Citation
Holmes, B., Dolan, D., Leahy, D., Lynch, P. & Ward, A. (2005). An e-Tutor evolution: A Report on a European Project that seeks to both Direct and Distil Innovative Multicultural Collaborative and Synchronous E-learning Techniques. In P. Kommers & G. Richards (Eds.), Proceedings of ED-MEDIA 2005--World Conference on Educational Multimedia, Hypermedia & Telecommunications (pp. 2012-2019). Montreal, Canada: Association for the Advancement of Computing in Education (AACE). Retrieved December 6, 2019 from https://www.learntechlib.org/primary/p/20369/.
Keywords
References
View References & Citations Map
Bates, A.W. (2000). Managing Technological Change: Strategies for College and University Leaders Jossey-Bass, San Francisco
Beynon J & Mackay H. (eds) (1993). Computers into classrooms. More questions than answers London. Washington DC: The Falmer Press
Beynon, J. & Mackay, H. (1993). More Questions than answers. In J. Beynon & H. Mackay (Eds.), Computers into Classrooms: More Questions than answers, (1-18). London: The Falmer Press.
Biraimah, K. (1993). The Non-Neutrality of Educational Computer Software. Computers Education, 20(4), 283-290.
Bowers C.A. (1988). The Cultural Dimensions of Educational Computing: understanding the non-neutrality of technology, Teachers College Press
Casti JL (1997). Would-be worlds: how simulation is changing the frontiers of science, Wiley New York
Chandler D. (1995) Technological or Media Determinism. On-line papers, D. Chandler Home Page, http://www.aber.ac.uk/~dgc/ Chandler, C. (October 22, 2001). China Again Censoring Web. Washington Post.
Chisholm, I., Carey J., and Hernandez A. (2002). "Information Technology Skills for a Puralistic Society: Is the Playing Field Level?" Journal of Research on Technology in Education 35 (2002): 58-79.
CLT (2002). Http://www.tcd.ie/CLT/elearning/definition.htm Cuban, Larry. (2001). Oversold and Underused: Computers in the Classroom. Cambridge: Harvard University Press.
Dale, E. (1946). Audio-Visual Methods in Technology, Holt, Rinehart and Winston. Cone of Experience Available online at http://www.intech.com/education/pdf/ConeOfLearning-Flyer.pdf). Duke, C. (2002). Managing the Learning University Society for Research into Higher Education and Open University Press, Milton Keynes.
Durie, A. (1997). Technology and Maori. In J. Burns (Ed.), Technology in the New Zealand Curriculum: Perspectives on Practice (pp. 31-45). Palmerston North: Dunmore Press.
Eisenhart, M. (2001). Educational Ethnography Past, Present, and Future: Ideas to Think With. Educational Researcher, Vol. 30. No. 8, pp. 16–27. [Available at
Gardner, H.E (1999). Multiple Approaches to Understanding in Reigeluth, Charles M (Ed) Instructional-Design Theories and Models A New Paradigm of Instructional Theory Volume II Lawrence Erlbaum Associates, Mahwah, New Jersey
Gorski, P. (2001). Multicultural Philosophy Series, Part 4: Multicultural Education and the Digital Divide http://www.mhhe.com/socscience/education/multi/philosophy/4divide.html
Green, K. & Gilbert, S. (1995). Great Expectations: Content, Communications, Productivity, and the Role of Information Technology in Higher Education Change March-April 1995, pp. 8-18
Grigorenko, E.L., Meier, E., Lipka, J., Mohatt, G., Yanez, E., & Sternberg, R.J. (2001). The relationship between academic and practical intelligence: A case study of the tacit knowledge of Native American Yup'ik people in Alaska. Unpublished manuscript.
Haddad, W. & Draxler, A. (Eds) (2002). Technologies for Education: Potentials, Parameters and Prospects UNESCO, Paris and Academy for Educational Development, Washington.
Hakkarainen, K., Ilomäki, L., Lipponen, L., Muukkonen, H., Rahikainen, M., Tuominen, T., Lakkala, M., and Lehtinen, E. (2000). Students' skills and practices of using ICT: results of a national assessment in Finland. Computers& Education 34, 103 – 117.
Hammersley, M. (1999). (ed.) Researching School Experience: Explorations of Teaching and Learning.
Hammersley, M. (2002). (ed.) Educational Research, Policymaking and Practice.
Heek R. (2003). Understanding e-Governance for Development-eGovernment Success/Failure: Definitions. Http://www.egov4dev.org/sfdefn.htm March [retrieved 24 May 2004].
HM Government (2003)B. What are consultations? http://www.ukonline.gov.uk/CitizenSpace/ConsultationsArticle/fs/en?CONTENT_ID=4001158 & Chk=gCObN2
Holmes, B. (1999). ACross-cultural comparison of the role of the computer in British and Japanese classrooms. Unpublished PhD Dissertation, University of Cambridge. Hong Kong Voice of Democracy. China Net restrictions grow stronger. Http://www.democracy.org.hk/EN/index.html. Accessed October 2001.
Jenkins, E.W. (1998). Technological Literacy: Concepts and Constructs. Journal of Technology Studies(Spring/Summer).
Kulik, J. (2003). Instructional Technology and School Reform Models. Office of the Evaluations& Examinations, University of Michigan. November 2003.
Kurm, M. (2003). Tiger Leap Program in Estonian schools of general education (2003). Inspection Report nr 7 024, 31.03.2003. State Audit Office of Estonia, Tallinn. Available online: http://www.riigikontroll.ee/upload/failid/ka_7024_tiigrihype_31.03.2003_lopp.pdf Layton, D. (1993). Technology's Challenge to Science Education. The Developing Science and Technology Education Series. Buckingham, Open University Press.
Layton, D. (1993). Technology's Challenge to Science Education. The Developing Science and Technology Education Series. Buckingham, Open University Press.
Lewin, K.M. And Caillods, F. (2001). Financing Secondary Education in Developing Countries; Strategies for Sustainable Growth. Paris: International Institute of Educational Planning.
Lipka, J., & Mohatt, G.V. (1998). Transforming the culture of schools: Yup'ik Eskimo examples. Sociocultural, political, and historical studies in education. Mahwah, NJ: Lawrence Erlbaum & Associates.
Lipka, J., Wildfeuer, S., Wahlberg, N., George, M., & Ezran, D. (2001). Elastic Geometry and Storyknifing: A Yup'ik Eskimo Example. Teaching Children Mathematics, 7 (6), 337-343.
Lockwood, A. (1996). Caring, Community, and Personalization: Strategies to Combat the Hispanic Dropout Problem. In: Advances in Hispanic Education. Washington, DC: US Department of Education.
Logan, L. & Sachs, J. (1992). Changing Teacher Education through Technology: a study of the Remote Area Teacher Education Project. Journal of Information Technology for Teacher Education, 1 (2).
Logan, L. (1998) Stable Leaders Changing Schools: The Queensland Context. A breakfast Address for the Centre for Leadership and Management in Education, Griffith University. Http://www.griffith.edu.au/centre/clme/publications/extrafiles/logan.pdf. Longino, Helen, "The Social Dimensions of Scientific Knowledge", The Stanford Encyclopedia of Philosophy (Summer 2002 Edition), Edward N. Zalta (ed.), URL = < http://plato.stanford.edu/archives/sum2002/entries/scientific DASHDASH
Loveless, A. (1997). 'Working with images, developing ideas' in McFarlane A. (ed) Information Technology and Authentic Learning pp121-144, London:Routledge
MacKeogh, K. (2001). National Strategies for the Promotion of On-Line Learning in Higher Education European Journal of Education Vol 36, Num 2, pgs 223-236
Maddux, C. (1993). Past and future stages in educational computing research. In H.C. Waxman and G.W. Bright, Approaches to research on teacher education and technology. Charlottesville, VA: Association for the Advancement of Computing in Education.
Maddux, C.D., Johnson, D.L., & Willis, J.W. (2001). Educational computing: Learning with tomorrow's technologies (3rd. Ed.). Boston: Allyn and Bacon.
Mawson, B. (1999). In search of the missing strand: technology and society. Paper delivered at the TENZ (Technology Education New Zealand) Conference Auckland-April 14-16, 1999. Http://www.ace.ac.nz/learning/tech/articles/a2.asp Miller, L. And Olson, J. (1999). Research Agendas and Computer Technology Visions: The Need for Closely Watched Classrooms. Education and Information Technologies. Official Journal of the IFIP Technical Committee on Education. Volume 4 Number 1 March.
Mooij, T., Smeets, E. (2001). Modelling and supporting ICT implementation in secondary schools. Computers and Education, 36, 265 – 281.
Pool, R. (1997). Beyond Engineering: How society shapes technology. Oxford: Oxford University Press.
Prime, G. (1993). Values in Technology: approaches to learning. Design and Technology Teaching, 26(1), 30-36.
Ravitz, J., Becker, H. And Wong, Y. (2000): Teaching, Learning and Computing: 1998 National Survey. Report #4. University of California, Irvine, Centre for Research on Information Technology and Organizations.
Reding, V. (2003). "Is e-learning going mainstream?" Speech as Member of the European Commission responsible for Education and Culture for the Opening of the Learntec Forum Karlsruhe. 4 February 2003. Reference: SPEECH/03/48 Date: 04/02/2003 http://europa.eu.int/rapid/pressReleasesAction.do?reference=SPEECH/03/48 & Format=HTML & Aged=0 & Language=E
Rivera, L. (2002). Latinos in Massachusetts: Education: A Review of the Literature on Bilingual Education. The Mauricio Gastón Institute for Latino Community Development ad Public Policy. Http://www.gaston.umb.edu/factsheethtml/biling.html
Robinson, B. (1993). The Cultural Dimension of Informational Technology. In. A.S. King& M.J. Reiss (Eds.) The Multicultural Dimension of the National Curriculum. London: The Falmer Press.
Romiszowski, A. & Ravitz, J. (1997). Computer Mediated Communication in Dills, Charles and Romiszowski, Alexander Instructional Development Paradigms Educational Technology Publications, Englewood Cliffs, New Jersey
Rumble, G. (1999). The Costs of Networked Learning: What have we Learnt Paper Presented at FLISH99 Conference Available at: http://www.shu.ac.uk/flish/rumblep.htm Accessed: 27/09 /01
Scardamalia, M. And Bereiter, C. (2002). Schools as Knowledge Building Organizations. In Today's children: tomorrow's society: The developmental health and wealth of organizations. Keating, D. And Hertzman, C. (eds). New York, Guildford.
Skilbeck, M. (2001). The University Challenged: A Review of International Trends and Issues with Particular Reference to Ireland Conference of Heads of Irish Universities and Higher Education Authority, Dublin Available at: http://www.hea.ie/pub_rep/index.htm Accessed: 27/02/03
Smeets, E., Mooij, T., Bamps, H., Bartolomé, A., Lowyck, J., Redmond, D., Steffens, K. (1999). The impact of information and communication technology on the teacher. Nijmegen, the Netherlands: ITS. Available online: http://webdoc.ubn.kun.nl/anon/i/impaofina.pdf Snyder, I. (1994). Writing with word processors: the computer's influence on the classroom context. Journal of Curriculum Studies, 26(2), 143-162.
Snyder, I. (1994). Writing with word processors: the computer's influence on the classroom context. Journal of Curriculum Studies, 26(2), 143-162.
Snyder, I. (2001). A new communication order: Researching literacy practices in the network society. Language and Education: An International Journal 15, 2 & 3, 117-131.
Stigler, J.W., Fernandez, C., and Yoshida, M. (1996). Cultures of mathematics instruction in Japanese and American elementary classrooms. In T. Rohlen and G. Le Tendre (Eds.), Teaching and learning in Japan. New York: Cambridge University Press. Pp. 213-247.
U.S. Department of Education. (1998). Improving Opportunities: Strategies from the Secretary of Education for Hispanic and Limited English Proficient Students, A Response to the Hispanic Dropout Project. Washington, DC: Office of Bilingual Education and Minority Languages Affairs, U.S. Department of Education.
UNESCO (2001). Education and Cultural Diversity http://unesdoc.unesco.org/images/0012/001252/125205e.pdf Weizenbaum J. (1966). ELIZA-A Computer Program for the Study of Natural Language Communication between Man and Machine," Communications of the Association for Computing Machinery 9 : 36-45.
Weizenbaum, J. (1984). Computer Power and Human Reason: From Judgement to Calculation. Hamondsworth, Middlesex: Penguin.
Wolcott, H. (1999). Ethnography: A way of seeing. Walnut Creek, CA: AltaMira.
Wright, S.C., Taylor, D.M., Ruggeiro, K.M., MacArthur, J., & Elijassiapik, M. (1996). The Jaanimmarik School Language Testing Project. Montreal, Quebec: Kativik School Board. Retrieved January 24, 2002, from http://www.kativik.qc.ca/downloads/KSBIR_e.pdf
These references have been extracted automatically and may have some errors. Signed in users can suggest corrections to these mistakes.
Suggest Corrections to References