You are here: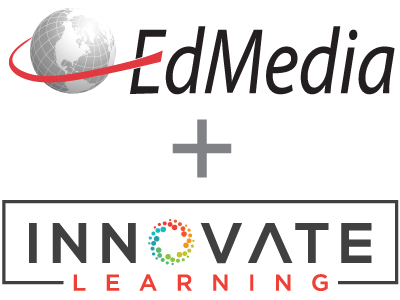 The Design Factors of the Initial Trust in the Internet environment
PROCEEDINGS
Jiunde Lee, Graduate Institute of Communication Studies, National Chiao Tung University, Taiwan, Taiwan ; Yu-chen Huang, Graduate Institute of Communication Studies, National Chiao Tung University, Taiwan
EdMedia + Innovate Learning, in Montreal, Canada ISBN 978-1-880094-56-3 Publisher: Association for the Advancement of Computing in Education (AACE), Waynesville, NC
Abstract
In spite of phenomenal growth of online activities, consumers still reluctance to engage in spontaneous financial transactions for online marketplaces. Consumers may not trust online vendors due to business-to-consumer process often happen between strangers. It is thus necessary to study the critical impediment issues, such as trust mechanisms, in the e-commerce environment. The characteristics of interaction during e-commerce exchange will be critical for the building stage of trust development. Therefore, the purposes of the present study intended to investigate the design factors that might affect consumers' initial trust during shopping online. A empirical study was conducted. The results of this study suggest that there are specific design factors contributing for consumers' initial trust through three shopping phases: Information phase, Agreement phase, and Community phase.
Citation
Lee, J. & Huang, Y.c. (2005). The Design Factors of the Initial Trust in the Internet environment. In P. Kommers & G. Richards (Eds.), Proceedings of ED-MEDIA 2005--World Conference on Educational Multimedia, Hypermedia & Telecommunications (pp. 993-997). Montreal, Canada: Association for the Advancement of Computing in Education (AACE). Retrieved November 14, 2019 from https://www.learntechlib.org/primary/p/20209/.
Keywords
References
View References & Citations Map
Bulter, J.K. (1991). Toward understanding and measuring conditions of trust: Evolution of a condition of trust inventory. Journal of Management, 17, 643-663.
Fung, R.K.K. And Lee, M.K.O. (1999). EC-Trust (Trust in Electronic Commerce): Exploring the Antecedent Factors," in Haseman, W.D. And Nazareth, D.L. (Eds.,) Proceedings of the Fifth Americas Conference on Information Systems, 517-519.
Jones, G.R. And George, J.M. (1998). The experience and evolution of trust: Implications for cooperation and teamwork. Academy of Management Review, 23, 531-546.
Lee, M.K.O. And Turban, E. (2001). A trust model for consumer internet shopping. International Journal of Electronic Commerce, 6(10), 75-91.
Lohse, G.L. And Spiller, P. (1999). Internet retail store design: How the user interface influence traffic and sales. Journal of Computer-Mediated Communication, 5(2).
Kim, E. And Tadisina, S.K. (2005). Factors Impacting Customers' Initial Trust in E-businesses: An Empirical Study. Proceedings of the Hawaii International Conference on System Sciences, Big Island, HI.
Kim, J. And Lee, J. (2002). "Critical design factors for successful e-commerce systems", Behaviour& Information Technology, 21(3), 185-199.
Kim, J. And Moon, Y.J. (1998). Designing toward emotional usability in customer interface– trustworthiness of cyber-banking system interfaces. Interacting with Computers, 10(1), 1-29.
Mayer, R.C., David, J.H., and Schoorman, F.D. (1995). An integrative model of organizational trust. Academic of Management Review, 20, 709-743.
McKnight, D.H., Choudhury, V., and Kacmar, C. (2002). Developing and validating trust measures for e-commerce: An Integrative Typology. Information Systems Research, 13(3), 334-359.
Nielsen, J. And Norman D.A. (2000). Usability on the Web isn't a luxury, Janvier 2000 Obtained on the Internet Feb. 25, 2005. Http://www.informationweek.com/773/web.htm
Park, C. (2001). A model on the online buying intention with consumer characteristics and product type. Proceedings AUSWEB 2002 – The Eighth Australian WorldWide Web Conference.
Scott, C.L. III. (1980). Interpersonal trust: A comparison of attitudinal and situational factors. Human Relations, 33, 805-812.
Selz, D. And Schubert, P. (1998).Web assessment– a model for the evaluation and the assessment successful electronic commerce applications. Proceedings of the Thirty-First Hawaii International Conference, 222-231.
Shneiderman, B. (2000). Designing Trust into Online Experiences. Communications of the ACM, 43(12), 57-59.
Zuker, L.G. (1986) Production of trust: institutional sources of economic structure, Research in Organizational Behavior, 8, 53 111.
These references have been extracted automatically and may have some errors. Signed in users can suggest corrections to these mistakes.
Suggest Corrections to References