You are here: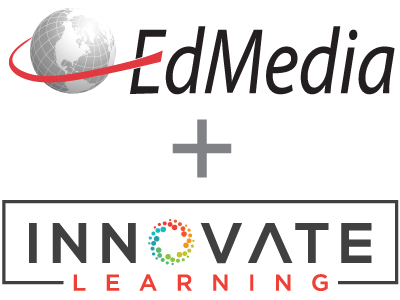 Student Knowledge Construction during Asynchronous Online Discussions in a Face-to-Face course
PROCEEDINGS
Swapna Kumar, Boston University, United States
EdMedia + Innovate Learning, in Montreal, Canada ISBN 978-1-880094-56-3 Publisher: Association for the Advancement of Computing in Education (AACE), Waynesville, NC
Abstract
This qualitative study sought to determine whether asynchronous online interactions in a face-to-face graduate course facilitate social construction of knowledge among students. The qualitative analysis of online discussion transcripts led to the identification of stages of student knowledge construction similar to those identified by Gunawardena, Lowe, and Anderson (1997) in online courses. The study revealed that students discussed and synthesized information from various classroom as well as online resources during online discussions, and that instructor questions are important to the content of online discussions. The results emphasize the need for more research on the effective design of asynchronous communication in face-to-face courses.
Citation
Kumar, S. (2005). Student Knowledge Construction during Asynchronous Online Discussions in a Face-to-Face course. In P. Kommers & G. Richards (Eds.), Proceedings of ED-MEDIA 2005--World Conference on Educational Multimedia, Hypermedia & Telecommunications (pp. 739-742). Montreal, Canada: Association for the Advancement of Computing in Education (AACE). Retrieved June 1, 2023 from https://www.learntechlib.org/primary/p/20170/.
Keywords
References
View References & Citations Map
Angeli,C., Valanides, N., & Bonk, C.J. (2003). Communication in a web-based conferencing system: The quality of computermediated interactions. British Journal of Educational Technology, 34(1), 31-43.
Christopher, M.M., Thomas, J.A., & Talent-Runnels, M.K. (2004). Raising the bar: Encouraging high level thinking in online discussion Forums. Roeper Review. 26(3), 166-171.
Garrison, D.R., Anderson, T., & Archer, W. (2001). Critical thinking, cognitive presence, and computer conferencing in distance Education. American Journal of Distance Education, 15(1), 3-21.
Green, K.C. (2003). The Campus Computing Project 2003. The 2003 National Survey of Information Technology in US Higher Education: Campus portals make progress; technology budgets suffer significant cuts. Retrieved on October 12, 2004, from http://www.campuscomputing.net/. Gunawardena, C.N., Lowe, C.A., & Anderson, T. (1997). Analysis of a global online debate and the development of an interaction analysis model for examining social construction of knowledge in computer conferencing. Journal of Educational Computing Research, 17, 395-429.
Hendriks, V. & Maor, D. (2003). Qualitative methods in evaluating the quality of online learning. Journal of Interactive Learning Research 15(1), 5-32.
Henri, F. (1992). Computer conferencing and content analysis. In A.R.Kaye (Ed.), Collaborative learning through computer conferencing, (pp. 117-136) Springer-Verlag, Berlin.
Kamin, C., O'Sullivan, P., Younger, M., Deterding, R. (2001). Measuring critical thinking in problem-based learning discourse. Teaching and Learning in Medicine, 13(1), 27-35.
Kanuka, H., & Anderson, T. (1998). Online social interchange, discord, and knowledge construction. Journal of Distance Education, 13(1), 57-74.
Newman, D., Webb, B. & Cochrane, C. (1996). A content analysis method to critical thinking in face-to-face and computer supported group Learning. Interpersonal Computing and Technology: An Electronic Journal for the 21st Century, 3(2), 56-77.
Sharma, P. (2003). Using blended instruction to support reflective dialogue: An instructor's reflection on design and practice. Paper presented at World Conference on Educational Multimedia, Hypermedia and Telecommunications 2003, 1855-1858.
Weisskirch, R.S. & Milburn, S.S. (2003). Virtual discussion: Understanding college students' electronic bulletin board use. Internet and Higher Education, 6, 215-225.
Wickstrom, C. (2003). A 'funny' thing happened on the way to the forum. Journal of Adolescent& Adult Literacy, 46, 414-424.
These references have been extracted automatically and may have some errors. Signed in users can suggest corrections to these mistakes.
Suggest Corrections to References